AMC is getting set to provide Taylor Swift fans throughout the country a chance to witness their idol in all her glory after they missed out on watching the Eras Tour live due to Ticketmaster's mismanagement.
Taylor Swift Movie AMC
To cash in on the success of her sold-out arena shows across the world, Taylor Swift will be delivering a cinematic version of her Eras Tour to theaters this fall.
"The Eras Tour has been the most meaningful, electric experience of my life so far and I'm overjoyed to tell you that it'll be coming to the big screen soon," Swift announced on social media Thursday, after finishing the first North American leg of her tour last week. "Eras attire, friendship bracelets, singing and dancing encouraged."
The Eras Tour has been the most meaningful, electric experience of my life so far and I'm overjoyed to tell you that it'll be coming to the big screen soon 😆 Starting Oct 13th you'll be able to experience the concert film in theaters in North America! Tickets are on sale now at… pic.twitter.com/eKRqS8C7d1

— Taylor Swift (@taylorswift13) August 31, 2023
Tickets for "Taylor Swift: The Eras Tour" went on sale the same day, with AMC claiming in a statement that it had "bolstered its ticket server capacity to handle traffic at more than 5 times the current record of the most ever tickets sold in an hour." The film will have its world premiere on Friday, October 13 in the United States, Canada, and Mexico.
When the tour was announced last November, the movie theater chain issued a statement warning of probable delays and site disruptions due to anticipated demand for tickets.
Films documenting Swift's 2009–2010 Fearless Tour, 2015's 1989 World Tour, and 2018's Reputation Stadium Tour all premiered after the tours had concluded. In contrast, "Taylor Swift: The Eras Tour" will be released before Swift's latest tour returns in November, beginning in Argentina before hitting the global circuit and returning to the United States and Canada in November of 2019.
Eras is expected to gross over $1 billion, making it the highest-grossing tour of all time, with tickets fetching prices in the thousands. Tickets purchased on AMC's website are non-refundable and non-exchangeable "to discourage speculation on secondary-ticketing sites."
During the opening weekend in the United States, AMC Theatres will offer at least four showings every day, Thursday through Sunday. Showings of the film can also be seen at Regal and Cinemark theaters.
Variety reports that the film's announcement explains why so many cameras were present at Swift's August concert at SoFi Stadium in Inglewood, California.
Taylor Swift Fans Crash AMC's Ticket Website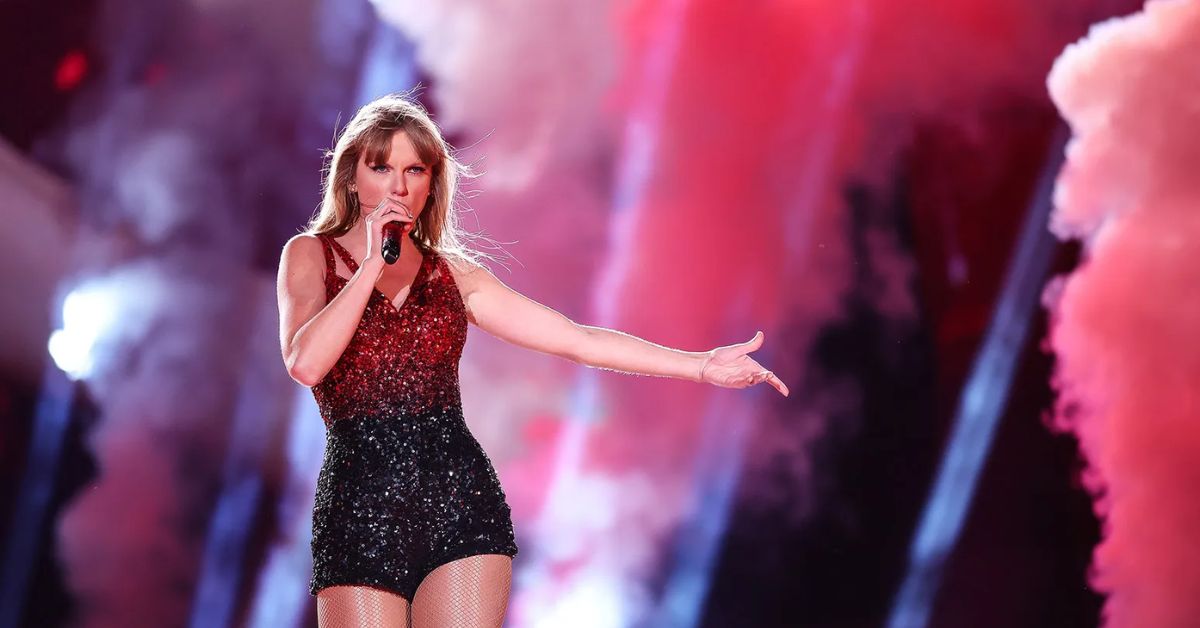 It's ironic since AMC expected this flood of traffic to cause network congestion when they signed up to take part in the event.
Before being overwhelmed by Swifties, AMC boasted that they had upgraded their ticketing infrastructure "to handle more than five times the largest influx of ticket-buying traffic the company has ever experienced before" to ensure that everyone who wants a ticket can get one.
When Swift announced the film adaptation of The Eras Tour on Instagram, she urged her devoted fans to attend in full Eras garb, complete with friendship bracelets and made it clear that fans are welcome to sing and dance along with the film.
Movie tickets are now selling for $19.89 for adults and $13.13 for seniors and children. You can give buying tickets here a shot. Check out the movie's trailer down below:
If you have the theimportantenews bookmarked on your browser, you will always have prompt access to all of the most recent news and other material.
You can also read about other similar articles by visiting the links below: