The Netflix series "Bling Empire: New York" is about ostentatious displays of wealth, yet few people can pull them off as well as Stephen Hung. When Stephen and his wife, Deborah Hung, are on a film together, they have a dynamic that draws people in and lives a life that most of us can only imagine.
The public is naturally curious about the Asian-American business magnate, specifically his line of work and the source of his immense wealth. Do not fret; we have the answers if you have any concerns.
How Rich And Successful Is Bling Empire Star?
Because his father was a prosperous real estate mogul, Stephen Hung grew up in affluence. When he finished his undergraduate studies, he enrolled at Columbia University and the University of Southern California to earn an MBA. From a background in real estate development, Stephen branched out into banking, where he quickly rose to prominence.
Similar Posts:
Stephen joined Merrill Lynch rapidly after and quickly rose to the position of Co-Head of Investment Banking for Asia. In addition to his role at AcrossAsia Limited, he has served as Vice Chairman of eSun Holdings and as a Non-Executive Director for the Lippo Group. Stephen's accomplishments in the business world paved the way for him to launch his investment firm.
His interest in the hospitality industry led him to build resorts and hotels after some time passed. Stephen has been working under the Louis XII Holdings Limited banner to build a resort in Macau, China, since 2013. He worked on this with Princess Tania de Bourbon Parme. In 2017, the project was completed and called The 13.
However, it ran into financial trouble because it did not have a casino license and hence could not operate as one. Stephen was the Joint-Chairman of The 13 Holdings Limited, which had targeted China's ultra-rich and successful businesspeople as a target clientele. The project was never quite as fruitful as its creators had hoped.
In the aftermath, shares in The 13 Holdings Limited's engineering company, Paul Y Engineering, were sold for 52% of their previous value. Despite the setback, Stephen is still a very successful businessman; he serves as chairman of The Taipan Investment Group. He is the Vice Chairman of Rio Entertainment Group and a board member.
Stephen Hung Net Worth In 2023
The abundance of wealth and leisure time that Stephen appears to have been accustomed to in the Netflix series was undoubtedly fascinating to viewers. The business tycoon flaunts his money in flashy ways, such as the exorbitant cost of his wardrobe and his mode of transportation.
The Hungs' wealth was estimated to be $2 billion at the beginning of the show's first season on Netflix. We estimate that Stephen Hung's net worth is close to $450 million, based on the fact that he has a sizable stake in the family firm and profits from many other endeavors.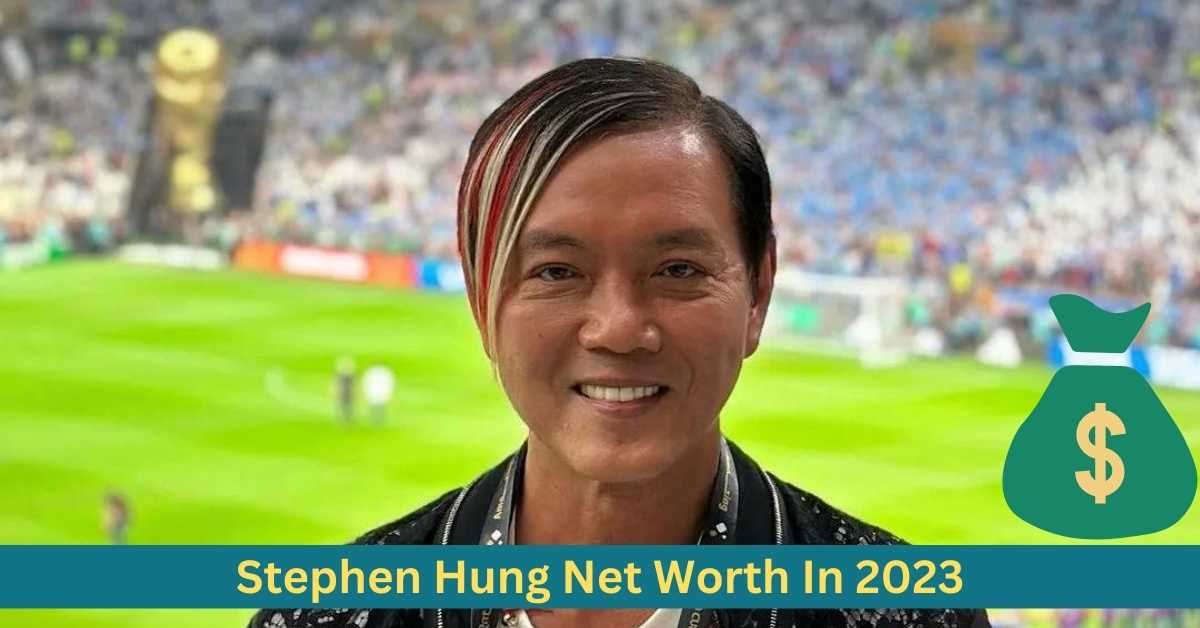 'Gambling' Millions On A Casino
As was the case when he invested, Stephen Hung felt his presence in his business endeavors. One possible explanation is that he "gambled" away many millions of dollars on the Louis XIII Casino Resort Hotel in Macao.
He spent almost $1.30 billion on developing, designing, and constructing the hotel with the world's most expensive rooms. It was reported that the minimum nightly rate for staying in one of these extravagant suites was $130,000. The ultra-wealthy are invited exclusively to private stores where they can shop incognito for jewelry that starts at $1 million.
The immensely wealthy visitors he foresaw may help make his dream a reality, making it one of the top tourist spots in the world. Hung could not open his facility due to the many licenses he needed, a series of financial obstacles with investors, and the inability of the Chinese government to approve such a grand plan.
View this post on Instagram
Hung seems unfazed by the fact that he lost a fortune on this development project; he is moving forward with his other business pursuits, and he and Deborah are expected to star in their reality television series before the end of the year.
It's been speculated that the show will center on the Hungs' extravagant lifestyle, their penchant for wasteful spending, and the outlandish antics of Stephen Hung, the guy rumored to be worth $400 million.
An Expense Account Worthy of His Luxurious Lifestyle
Stephen Hung and his wife Deborah live extravagant life because of his enormous wealth. She used to be a model, but now she runs the biggest modeling agency in Asia, and she and her renowned husband are doing quite well financially.
The media depicts the influential couple indulging in expensive restaurant meals and lavish holidays. Most of the photos on Deborah and Stephen's Instagram account show the magnificent interiors of their home, a variety of luxury cars, and some of the most fantastic life events that most people can only dream of.
View this post on Instagram
Photos show the couple riding thoroughbred horses, relaxing on some of the world's most luxurious ships, hanging out with camels in Dubai, and taking to the skies in a hot air balloon. Of course, they usually fly on one of their many private planes to get where they need to go.