Stargirl is another American superhero television series in the DC comic universe. Created by Geoff Johns and Lee Moder, Stargirl is based on the life of high school student Courtney Whitmore who becomes an inspiration for the new generation of superheroes. Stargirl Season 1 was aired on the DC universe with 13 episodes on May 18, 2020. Now fans are awaiting Stargirl season 2. Let us quickly go into the details.
Stargirl Season 2 Release Date
There is no doubt that fans have loved DC universe comics for decades, so the fan-following of Stargirl is nothing new. As season 1 went off the air in June 2020, season two was formally resumed in July. The shooting is already going on for season 2.
The release date for Stargirl season 2 is decided as August 10, 8:00 p.m. on The CW. Dates can still vary, keeping in mind the current world situation, but we are mostly sure that season 2 will arrive this year only.
While season one premiered on the DC Universe, the news says that Stargirl Season 2 will preferably come on The CW network.
Where did Stargirl Season 1 leave?
We know the show is a rivalry between The Justice Society of America and The Injustice Society of America. In the season 1 finale, we saw JSA stopping the ISA from controlling the minds of millions. Some of the most deadly villains, including Icicle, Brainwave, and Dragon King, died in the process. While we saw JSA winning over ISA, we did see some of the villains escaping, too, to come in season 2. We know that Starman was also somehow alive, which will be continued in season 2.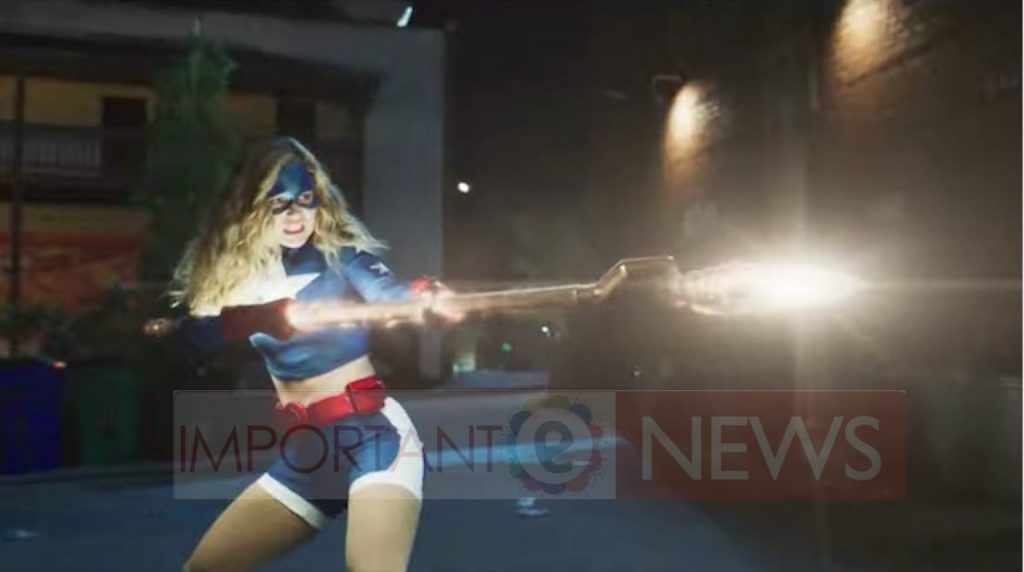 What is the expected plot for Star girl season 2?
As you know, DC Comics is known for thrilling plots and mind-twisting mysteries. We cannot anticipate what we are going to see in season 2. Since we have binge-watched season 1, we know that it has ended with multiple loose threads and cliffhangers.
We saw Solomon Grundy escaping the ISA, Yolanda killing Brainwave, and do not forget the Starman's escape, which will be an unexpected return in season 2. There is also a mysterious pink pen that was found at JSA headquarters sitting on Courtney's desk
Now we know that Solomon Grundy will surely be back; Hooty, Dr. Mid-nite pet owl, is also all set to be coming in season 2.
The Cast of Stargirl Season 2
We know that some of our beloved villains and heroes died in the major war in season 1. However, those who did manage to escape are going to return in season 2.We might see Brec Bassinger, Angelica Washington, Cameron Gellman, Trae Romano, Meg DeLacy, Amy smart, Luke Wilson, and Yvette Monreal.
Stargirl Season 2 Trailer
The CW television network released the official trailer for Stargirl season 2 in June. It is already popular on YouTube.
In the trailer, we can see Courtney Whitmore moving on with her life and adjusting her superhero character. She took guidance from her step-father to study to start an ordinary life, but a superhero's life can never be every day. Through the justice Society of America will bring on for us thrill in season 2
Final words
As of now, this article has covered all the latest news that we know about Stargirl season 2. We will add any updates to this article as soon as The CW network announces anything. Till then, keep commenting, and do not forget to revisit us for more updates.
Frequently Asked Questions(FAQs)
Was Stargirl canceled?
Stargirl is renewed for Season 2 on The CW.
Who killed Starman?
Starman was not killed and managed to escape at the end of season 1.
Is Starman Stargirl's dad?
There is no revealed secret about it.