After the 2022 US Open, Serena Williams intends to call it quits as a professional tennis player. In any case, the tennis legend, who is now 40 years old, is not going to officially term it a retirement; rather, she is going to refer to it as more of an "evolution" into the next part of her life.
In either case, Williams' career as a competitive athlete in the sport will end in the very near future. The process of "evolution" for Williams ought to be rather uncomplicated. During the course of her career, she has made investments in a variety of companies, which will ensure that she has much to do in the years to come.
Additionally, she will have a large sum of money available to her. Williams will finish her career as the player with the most money earned in the history of the Women's Tennis Association (WTA). In addition to this, she has picked up endorsement deals worth nine figures' worth of revenue, and she should continue to rake in cash from those after her retirement.
A rundown of Williams's riches, including how she got there and what she plans to do with them now that she's retired, is included below, along with an explanation of how she plans to spend her time.
Serena Williams' Career Prize Money Earnings And Other Businesses
Approximately $20 million of Serena Williams' $35 million in earnings between June 2019 and June 2020 came from endorsements, as reported by the specialized website Celebrity Net Worth. Also, Serena has made $94,618,080 throughout the course of her career, as reported on the WTA's website.
A similar specialist website estimates Serena Williams' wealth at $250 million. In fact, over her career, she has worked with many different companies to promote their products, including Nike, Gatorade, Delta Air Lines, Aston Martin, Pepsi, Puma, Beats by Dre, IBM, Intel, and Chase Bank.
Serena Williams net worth: How much does she make in 2022? Updated earnings for tennis career & businesses https://t.co/bGwCgWBVwI

— SerenaWilliamsCORNER (@Monique6012) August 30, 2022
She invests her fortune in a variety of businesses, including her namesake sustainable clothing and diamonds line, S by Serena, her namesake venture capital firm, Serena Ventures, and several professional sports teams, including the NFL's Miami Dolphins and the National Women's Soccer League's Angel City Angels.
Serena Williams' Endorsements
Serena Williams has become well-known as a result of her on-court success, making her a darling among marketers. She started her career with a sizable portfolio of endorsements. Williams received clothing and footwear sponsorship from Puma early in her career. She has received the same endorsement from Nike since 2004.
Throughout her career, Wilson has sponsored her racquets. AbbVie, Anheuser-Busch InBev, Audemars Piguet, Away, Beats Electronics, Bumble, DIRECTV, Inc., Ford Motor, Gatorade, Gucci, Hanesbrands, JPMorgan Chase, Nike, Procter & Gamble, Procter & Gamble, Subway, Tapestry, and Wilson Sporting Goods are some of the brands she now endorses.
Serena Williams' Charity
Williams has contributed significantly to charitable causes since the beginning of her career. Went on a tennis tour with her sister Venus Williams in 2004 and 2005 to collect money for Ronald McDonald Houses in cities with a disproportionately large number of black residents. She also contributed to the building of a school in Kenya.
Those from low-income backgrounds in the United States can apply for scholarships through the Serena Williams Foundation. Since 2011, she has also served as a UNICEF Goodwill Ambassador. The Yetunde Price Resource Center was established in California in 2016 in memory of one of the sisters, Yetunde Price.
They include the Elton John AIDS Foundation, Great Ormond Street Hospital, Hearts of Gold, the Common Ground Foundation, the Small Steps Project, the HollyRod Foundation, Beyond the Boroughs National Scholarship Fund, World Education, the Eva Longoria Foundation, the Caliber Foundation, and the Cure for MND Foundation.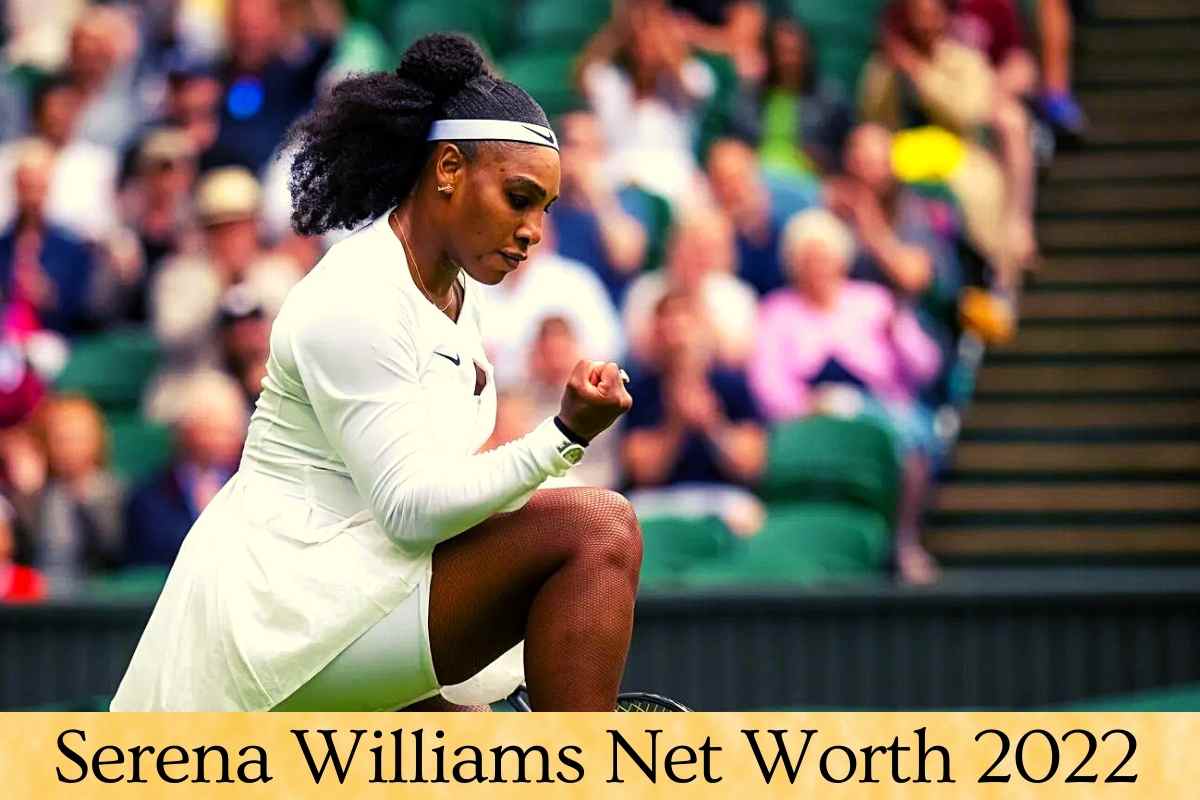 How Much Is Serena Williams Net Worth?
Williams's tennis career has been extremely lucrative, resulting in a huge bank account filled with hundreds of millions of dollars. According to Celebrity Net Worth, Serena Williams's net worth is $250 million as of August 2022. To put it simply, she is the wealthiest female tennis player in the world and the third richest tennis player overall.
Her wealth far exceeds that of her husband, Alexis Ohanian ($70m as of March 2019), who co-founded Reddit. After expenses, Serena is estimated to have made $90 million during her career, more than twice as much as any other female athlete. According to the Sun, she has 20 corporate partners and has invested in 66 startups through her company, Serena Ventures.
She also has a 0.5% ownership in the Miami Dolphins, a first-look TV agreement with Amazon Studios, an investment in the NFT platform Bitski, and collaborations with major brands like Nike and Gatorade.