The British heartfelt show Sanditon is based on an incomplete original story by the late Jane Austen, who was known for her enchanting stories that depicted how the British were in the late 18th Century. The TV series, whose first season was released in 2019, is set in the Regency period. The show has managed to get a place in the hearts of audiences with its storyline and strong characters making fans wonder when Sanditon Season 2 will be ready to air, or it is even renewed. We are sure that the cliffhanger in Season 1 has made you all even much more impatient, and this is why we have collected all the information to put your hearts at ease.
Sanditon Season 1 Plot
The first season of Sanditon had its fair share of ups and downs, and it managed to end on the type of cliffhanger that viewers always find dreadful. The season's entire plot revolved around a young woman, Charlotte, who went to Sanditon, a coastal resort town, to relax. But fate had something else in mind as she came across Sydney Parker, a rich man.
Both Charlotte and Sydney spend a lot of time together as they explore their relationship as friends. Throughout the season, Charlotte understands more about the people of Sanditon as their secrets are unveiled. Furthermore, as the episodes progress, the two start looking at each other all starry-eyed. But what's a story without drama, right? So even though both Charlotte and Sydney confess their love for each other in the final episode, they decide to part ways.
This is because Sydney has promised to marry a lady of fortune, i.e., Eliza, so that his family can be wealthy once again. This, along with fans, leaves Charlotte heartbroken, and she leaves Sanditon immediately to go back from where she came from. To put it another way, it wasn't the happy ending that used Jane Austen fans. Charlotte and Sidney not getting together left the crowd baffled, and since then, they have been looking forward to a second season.
Release date of Sanditon season 2
Sanditon's future has been unclear for a long time. The first season of Sanditon debuted on ITV in the United Kingdom in 2019. Later on, in 2020, the show aired on PBS Masterpiece in the United States and acquired crowd appreciation for its momentous plot and heartfelt scenes. But there had been no news on the hit series renewal until lately when PBS Masterpiece, Red Planet Pictures, and Britbox UK decided to join hands and bring the fans what they had been asking for long.
In fact, the show has been given the green light for season 2 and season 3, which means that fans can calm down and now keep hoping that filming begins soon so that the series is ready for binge-watching. According to our sources, if everything goes as planned, Season 2 will air in 2022.
Sanditon season 2 cast
Now that it has been confirmed that Season 2 is being released, you must be wondering who will be featuring as the cast members. Unfortunately, Theo James will no longer be a part of Season 2 of Sanditon. This will obviously bring the relationship between Sidney Parker and Charlotte Heywood to an end, leaving fans heartbroken and perplexed. However, the leading female, aka Charlotte Heywood, played by Rose Williams, will be returning for Season 2.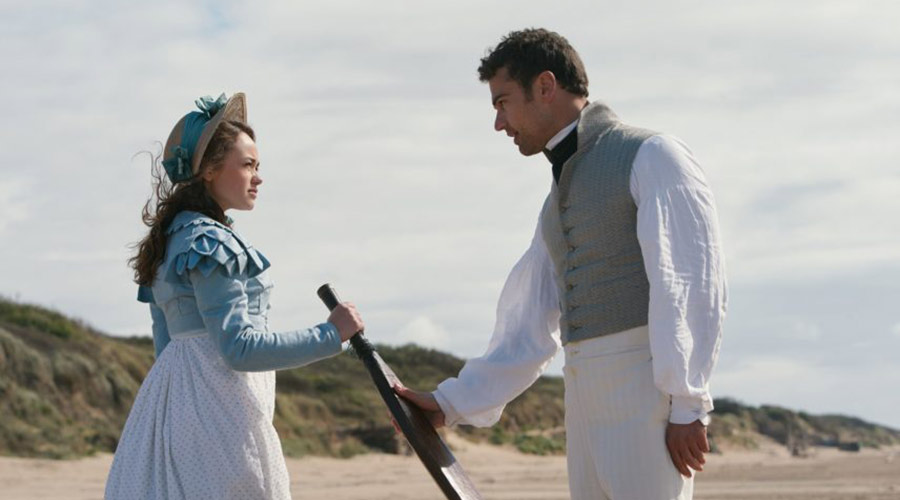 Moreover, Kris Marshall is set to repeat his job as Tom Parker, while Crystal Clarke will also be seen on screen as Georgiana Lambe. In addition, Turlough Convery will be coming back as Arthur Parker, Lily Sacofsky as Clara Brereton, and Anne Reid will return to the sets as Lady Denham. These are all the confirmed cast members that we know about yet, which means that there will be new additions to this list over time.
Sanditon Season 2 Plot
It's more essential to note that the hit series, Sanditon is enlivened by Jane Austen's last book, 'Sanditon.' Sanditon season 2 plot is expected to revolve around Charlotte Heywood as she will return to the beautiful resort of Sanditon, the same place where she once fell in love with Sydney Parker. Although, this time, her journey won't involve Sydney.
According to our sources, viewers will get to see Charlotte undergo heartbreak and come back stronger. She will enjoy herself with the previous familiar faces, and a couple of new other faces as her love life will take a new turn. Viewers will get a chance to embark on Charlotte's new adventures that involve lots of drama and romance as her character will grow furthermore in the upcoming season.
Sanditon season 2 trailer or teaser
There has been no word on a Season 2 trailer or even a teaser for Sanditon. This is because shooting is yet to begin, and so viewers will have to wait for some time before a trailer is posted. Till then, you can binge-watch the first season and revel in the romantic storyline.
Total number of Seasons for Sanditon
Currently, there is one season of eight episodes released for Sanditon. But, luckily, the show has been released for another 2 seasons, i.e., Season 2 and Season 3.
Final Verdict
Sanditon is based on the Jane Austen era that viewers truly adored. All the complications, the happy times, the sad times, and the ultimate heartbreak combined made the show a hit as it connected with all of you. Sadly though, since the show has just been recently renewed, fans will have to wait for some time for the show to air so that they can watch Charlotte rise from the ashes.