Popular musician Tory Lanez, born Daystar Peterson, was handed a 10-year prison sentence on Tuesday for the 2020 shooting of fellow artist Megan Thee Stallion. Lanez, a 30-year-old Canadian rapper, was found guilty of three felonies related to the shooting in December 2022, resulting in an injury to Megan Thee Stallion's foot.
Prosecutors had initially sought a 13-year prison term for Lanez. However, his defense team had advocated for probation and a residential drug treatment program, attributing his struggles with alcoholism to childhood trauma. Since his conviction in December, Lanez had been in county jail awaiting sentencing.
Megan Thee Stallion delivered a poignant testimony in court on Monday, expressing the emotional toll the shooting had taken on her. She conveyed, "Since I was viciously shot by the defendant, I have not experienced a single day of peace."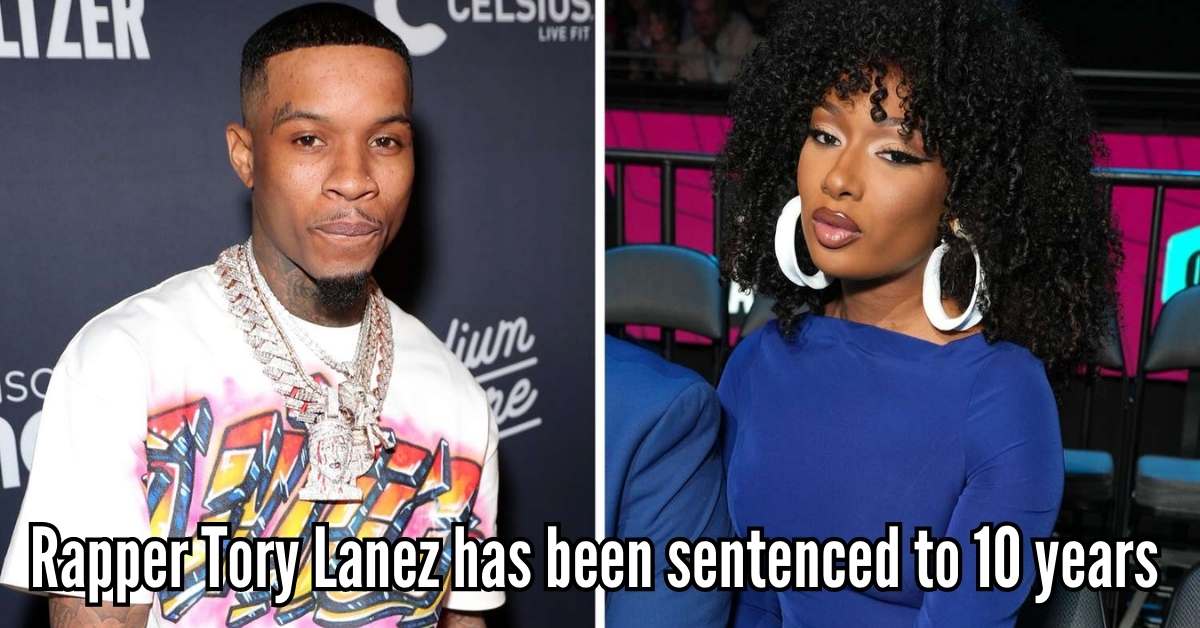 Do you know that prominent television personality and entrepreneur Kim Kardashian has begun her struggle to reclaim her fitness routine after suffering a shoulder injury privately? The star of the successful television series "Kardashians" informed her Instagram followers on Monday that she had been absent from the gym for several weeks due to a broken shoulder and a tendon tear:
Lanez's lawyer, Jose Baez, asserted his client's innocence and argued for a year-long residential treatment program to address his alcohol addiction.
Lanez, speaking in court for the first time on Tuesday, acknowledged his care for Megan Thee Stallion and detailed a shared bond over their mothers' deaths. He regretfully admitted making immature statements and divulging private information.
The sentencing verdict sparked discussions on social media, with the term "10 year" trending shortly after the announcement. The case, marked by division, played out over several years on platforms like Twitter, in Lanez's music, and on hip-hop blogs.
A segment of online commenters contends that Lanez received unjust treatment from the legal system, showing their support for him through the hashtag #FreeToryLanez.
Lanez's father, Sonstar Peterson, emotionally recounted how his son turned to music as an outlet after his mother's passing when Lanez was just 11.
Despite the defense's disappointment in the sentence, George Gascón, the Los Angeles county district attorney, praised Megan Thee Stallion for her steadfastness throughout the trial despite challenges and backlash.
Gascón highlighted the intimidation and silencing tactics Lanez employed over the past three years towards Megan Thee Stallion, emphasizing the barriers Black women face in reporting crimes like assault.
The shooting took place in July 2020 as the artists, accompanied by a friend and Lanez's bodyguard, were leaving a party at Kylie Jenner's Hollywood residence.