Randy Fullmer, a distinguished figure in the realm of Walt Disney Animation Studios, known for his remarkable work on beloved classics like "The Lion King" and "Beauty and the Beast," has sadly left us. He breathed his last on July 10 at his residence in Woodland Hills, CA, after a courageous battle with cancer. Fullmer's artistic prowess and contributions have left an indelible mark on the world of animation, and his legacy will be forever cherished.
Having spent close to two decades at the Disney toon studio, Fullmer amassed an impressive resume that included key roles in various iconic projects. He served as an effects animator for films such as "Oliver & Company" (1988) and "The Little Mermaid" (1989). His expertise extended to the role of effects supervisor on "The Rescuers Down Under" (1990) and artistic coordinator on "The Hunchback of Notre Dame" (1996).
Fullmer also wore the producer's hat for "The Emperor's New Groove" (2000) and "Chicken Little" (2005). Notably, he played pivotal roles in both "The Lion King" and "Beauty and the Beast" as the artistic coordinator and VFX supervisor, respectively. Fondly reminiscing about his colleague, Don Hahn, the producer of "Beauty and the Beast" and "The Lion King," praised Fullmer's multifaceted talents.
Hahn shared –
"Most people are good at one thing in their lives. Randy was good at a lot of things."

"He could draw and paint beautifully, but he had the mind of an engineer and the heart of an artisan. He was great at animation, great at producing movies, too. He was at the very center of the Disney renaissance in animation… I miss him, but I carry his passion and joy with me every day. Always will."
Born on April 27, 1950, in Richland, WA, Fullmer's journey into animation began when he attended Washington State University between 1968 and 1970. It was during his second year that a film class sparked his fascination with animation, leading him to pursue the toon program at CalArts, where he earned a bachelor's degree in 1974.
Following his education, Fullmer embarked on a path of entrepreneurship, running his own animation business for around seven years. His portfolio ranged from medical and scientific films to segments for "Sesame Street," TV commercials, and Saturday morning television programs. In the early '80s, he played a significant role at Don Bluth Studios, contributing to the creation of special effects for the groundbreaking video games "Dragon's Lair" and "Space Ace." Thereafter, he lent his talents to Apogee and Filmation, enriching TV shows and features with his animated expertise.
In 1987, Fullmer's journey led him to Walt Disney Feature Animation, where a three-month contract as an animator for the classic film "Who Framed Roger Rabbit" turned into an illustrious 18-year career at the Walt Disney Studios.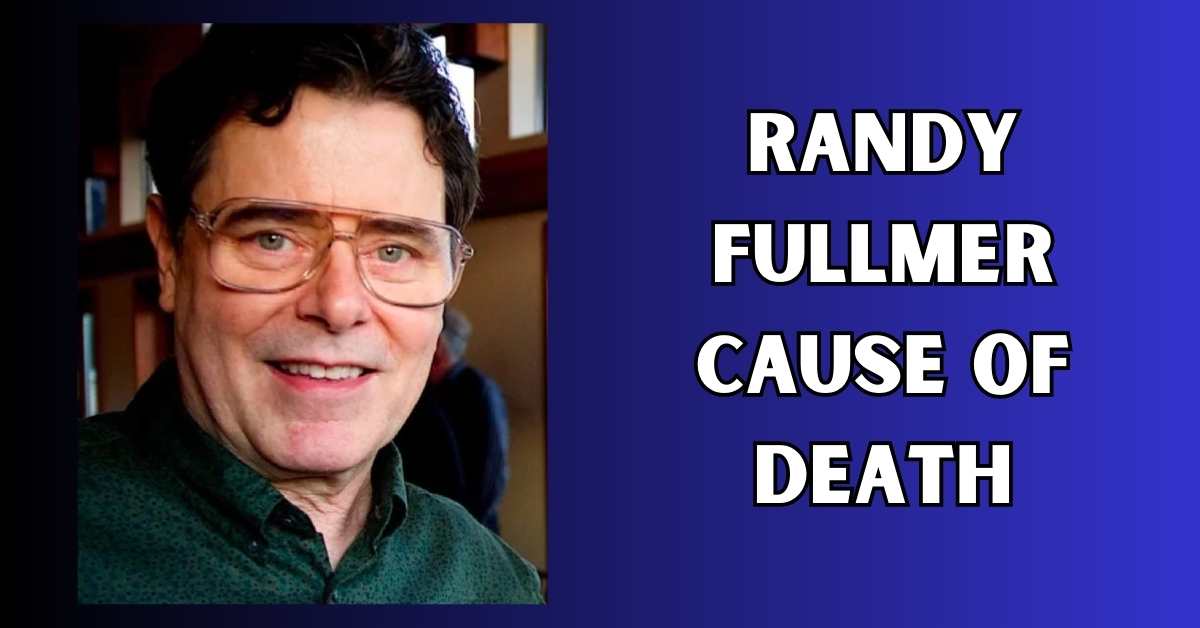 Have you heard that Bo Goldman, the distinguished screenwriter best known for his work on "One Flew Over the Cuckoo's Nest" (1975) and "Melvin and Howard" (1980), has dἰed at the age of 90? The news was verified by his director and son-in-law, Todd Field, who did not reveal the cause of deἀth:
In addition to his illustrious animation career, Fullmer had a lifelong passion for guitars. This love for music led him to establish Wyn Guitars in 2006 after retiring from the animation industry. As a self-taught craftsman with guidance from a seasoned country-western fiddle maker named Tom, Fullmer's craftsmanship in guitar-making was nothing short of extraordinary. He meticulously crafted hundreds of unique bass guitars, coveted by renowned musicians like Jermaine Jackson and Jimmy Haslip of the Yellowjackets.
Fullmer's dedication to his craft was captured in the documentary "Restrung" (2014), directed by Mike Enns, which shed light on the profound impact of Wyn Guitars on the music industry. The film received enthusiastic acclaim, resulting in a substantial waitlist of almost 200 musicians eager to acquire Fullmer's custom bass guitars.
He is survived by his beloved wife, Diana, stepdaughter Becky Kuriyama, and stepson Nick Kuriyama. He is also remembered by his sister, Cathy Lou Tusler, and stepbrother Scott Landon.
In memory of Randy Fullmer's artistic brilliance and commitment to making the world a better place through music, his family has requested that donations be made in his name to Doctors Without Borders, a fitting tribute to a man whose creativity and generosity knew no bounds. Randy Fullmer's profound impact on the animation and music industries will continue to inspire future generations of artists and musicians alike.