Today we are discussing the Picard Season 3 Release Date. Sir Patrick Stewart's final season as Captain Picard approaches. The legendary Star Trek actor who plays Captain Jean-Luc Picard will be reuniting with many of his Next Generation co-stars this coming season. Star Trek: Picard's last season promises to be one for the ages, with an all-star cast and even bigger adventures than before.
Crew members Lt. Commander Geordi La Forge (LeVar Burton), Worf (Michael Dorn), and Dr. Beverly Crusher (Gates McFadden) also return, as does the terrifying artificial intelligence villain Professor Moriarty (Daniel Davis). Sir Patrick Stewart insisted there had to be a good explanation for all the returns, despite the fact that the sheer volume of dramatic comebacks was bound to please fans.
Have a look at some trending Entertainment down below:
Picard Season 3 Release Date: When Will It Come Out?
The third and final season of Star Trek: Picard will premiere on Paramount+ in the United States on Thursday, February 16, 2023. Fresh episodes will drop every week. Star Trek: Picard season 3 premieres on Prime Video in the United Kingdom on Friday, February 17, 2023, so fans there won't have to wait long for the episodes to appear.
It should be noted that with the advent of Paramount+ in the UK, there was some doubt as to whether or not the new season would continue to air on Prime Video in the country. It is certain, however, that new episodes will continue to be available on Prime Video.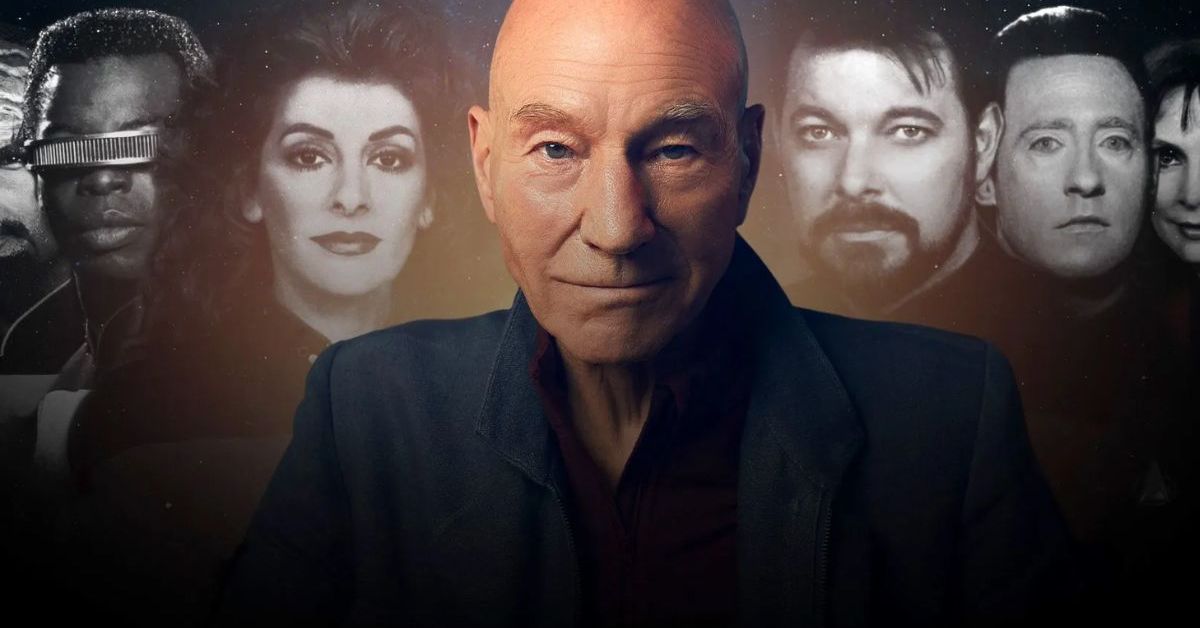 Seasons 2 and 3 were shot simultaneously with the third installment originally planned as the series finale (however executive producer Alex Kurtzman has said that this decision could be altered).
Check out some popular forms of entertainment below:
Picard Season 3 Cast
In the third season of Picard, Amanda Plummer plays the villainous Vadic. Twitter/Paramount Plus. No less than six familiar faces from The Next Generation are set to return to the Star Trek universe alongside Patrick Stewart in the titular role, making for an exciting cast for season three of Picard.
LeVar Burton and Michael Dorn will return as Lt. Commander Geordi La Forge and Worf, respectively, and Gates McFadden will resume her role as Dr. Beverly Crusher. Meanwhile, Jonathan Frakes, Marina Sirtis, and Brent Spiner will all have larger parts in the upcoming third season after previously appearing in the show in cameo capacities.
Showrunner Terry Matalas has hinted, however, that this may be their last appearance. It seems like only yesterday that my dad and I went to see the first episode of Star Trek: The Next Generation. That book," he said, "was the thing that got me interested in science fiction.
Therefore, it is only proper that Jean-Luc Picard's journey concludes with his closest and most faithful companions from the USS Enterprise, just as it began. It's an honor to give these characters a fitting farewell, and that's putting it mildly.
Professor Moriarty, played by Daniel Davis, is making a surprising return after only appearing in two episodes of The Next Generation (1988 and 1993). Last month, Matalas hinted at more "top secret" cameos in the next episodes in a Twitter interaction.
New cast members include Amanda Plummer (Ratched) as Captain Vadic of the Shrike, Ed Speelers (Outlander) as Dr. Beverly Crusher's aide, and Todd Stashwick (12 Monkeys) as captain of the USS Titan. Several actors from the previous two seasons, including Alison Pill, Santiago Cabrera, Evan Evagora, and Isa Briones, have indicated that they would not be appearing in the finale.
This shift in emphasis is likely due to the show's decision to center on the legacy characters. More cast members, including Outlander's Ed Speleers, "who supports Beverly Crusher's medical endeavors on worlds Starfleet has forgotten about," were unveiled in a new trailer for the series. Riches' Todd Stashwick is also on board, and he'll be playing the Titan's captain.
 Picard Season 3 Plot
CBS's Jean-Luc Picard, portrayed by Patrick Stewart. According to the official synopsis for Season 3 of Star Trek: Picard, "Starfleet legend Admiral Jean-Luc Picard is drawn into the most hazardous assignment of his life by a desperate letter from a long-lost comrade, compelling him to seek allies spanning generations old and new."
This final journey brings him face to face with his past and the startling new revelations that will change the Federation's future. Stewart told Den of Geek, "I've always felt that one of the things that Picard most loved about the job he had [on the Enterprise] was the number of times that the unexpected occurred," describing how his character's outlook changed significantly in season three. And I believe that was a source of great enthusiasm for him.
"Throughout the seven years of Next Generation, Picard was primarily motivated by the knowledge that he was still accessible to anyone who needed help or some type of protection," as stated in the first season of the show. A major talking point this season has been the canon introduction of the Enterprise-F spaceship, a fan favorite ever since its debut in the Star Trek Online computer game.
But Matalas later told Trek Central, "I would advise fans [that the] season does not take place aboard the Enterprise-F," in an effort to set fair expectations. I will admit that it is significant, but it is not the season's primary focus.
Picard Season 3 Trailer
The promotional video for the upcoming third season of Star Trek: Picard To the show's New York Comic Con panel in October 2022, a teaser for the last season was unveiled, hinting at the reunion of both old friends and foes. Look it over below:
In January of 2023, yet another trailer arrived. Below, please observe: In February of 2023, a new trailer was released, and it featured some fresh casting. Look down here.
Final Words
There are many different kinds of articles on our site, theimportantnews.com. You might find something interesting if you look hard enough.