Owen Wilson Children: Owen Wilson is an actor who does not require an introduction. The actor gives each of the roles he has played, including those in Wedding Crashers and Marley and Me and in virtually every film that Wes Anderson has ever directed, an endearing and endearingly ridiculous air. However, Owen does not provide much information about the part of his life that pertains to his personal relationships with his wife and children since he values their privacy.
Owen is a father to a daughter who is 2 years old in addition to having two sons who are on the verge of entering their teenage years. His plate is certainly full. The funnyman appears to do a decent job of keeping relationships with all of his children, despite the fact that each of his children is the product of a separate romantic partnership. Keep scrolling for all of the details on Owen Wilson's kids.
Must Check:
Who is Owen Wilson?
Owen is an actor and producer from the United States. Bottle Rocket, Rushmore, and The Royal Tenenbaums are just a few of the movies in which he has appeared. The actor is most known for his comedic roles in films including Zoolander, Starsky & Hutch, Wedding Crashers, and You, Me, and Dupree. He was also a founding member of the fraternal comedy group known as the Frat Pack.
He has been nominated for an Academy Award and a BAFTA Award in addition to receiving a number of honors for his work already. Owen takes on the role of Mobius M. Mobius in the Disney+ series Loki beginning in the year 2021. His newest film, titled "Marry Me," was made available in theatres and on the Peacock streaming service on February 11, 2022. In the film, he shares a leading role with singer and actress Jennifer Lopez, as well as co-starring roles with Sarah Silverman, John Bradley, and Maluma.
Who Are Owen Wilson's Kids?
Owen Wilson's offspring include a daughter, Lyla Aranya Wilson, and two sons, Robert Ford Wilson, and Finn Wilson. Owen and his ex-girlfriend Jade Duell had their first child, who they named Ford, on January 14, 2011, in Hawaii. Ford, according to Owen, is "a little stuntman in training," and Owen revealed on Ellen that his eldest kid is a big fan of Jackie Chan, who is known for performing his own stunts. A few stitches and a trip to the hospital have resulted from Ford's stunt practice at the park, according to Owen.
Finn Wilson was born on January 30, 2014, and is Owen's second son. Owen had Finn with his ex-personal trainer, Caroline Lindqvist. Despite the fact that they never made their relationship public, the birth of their baby caused a minor scandal because Caroline was still legally married to her ex-husband, plastic surgeon Ritu Chopra.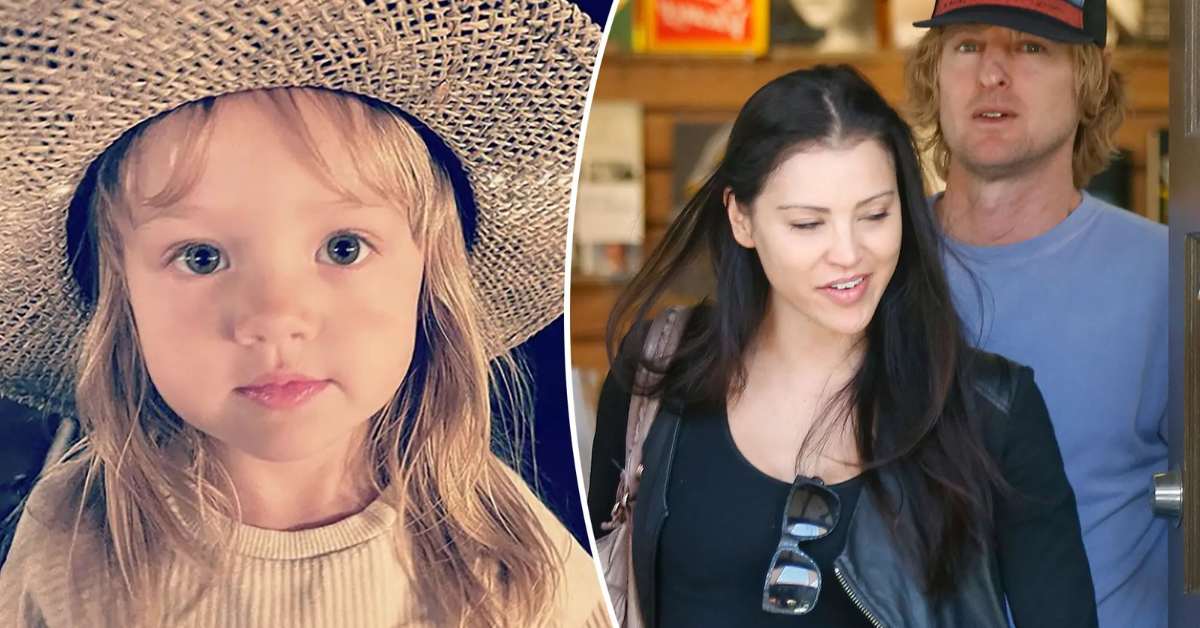 On Ellen, Owen also revealed that Finn is so enamored with his elder brother Ford that he mimics Ford in everything he does. Though he's used to being the jokester in the house, Rushmore's Owen has to deal with Finn thinking Ford is the funny one because, as he told Ellen, "It's like nothing from those guys."
Owen's daughter Lyla Aranya Wilson was born on October 10 to Owen and his ex-girlfriend Varunie Vongsvirates. After his daughter was born, Owen came under fire since he allegedly refused to meet her and was unhappy about the pregnancy.
Owen insisted on a paternity test after learning that Varunie was pregnant with their daughter Lyla, despite the fact that he and the Cars actress had been dating for four years before Lyla's birth. Owen did not request visiting privileges after the DNA test revealed he was the father, and he allegedly still has not met Lyla.
Owen Wilson Children: Meet His 3 Children
Owen Wilson Children: Owen Wilson, who is 53 years old, is renowned on the big screen as a witty person and as a lovely lead in rom-coms, but away from the camera, he is a father of three. In 2011, he became a father for the first time to son Robert Ford Wilson, who is now 11 years old, with his ex-girlfriend Jade Duell.
His second son, Finn Lindqvist, who is now 8 years old, came along via his ex-wife Caroline Lindqvist, and then his ex-wife Varunie Vongsvirates gave birth to Lyla, who is now 3 years old. Find out more about Owen's children here, in advance of his next film Marry Me, which stars Jennifer Lopez.
Robert Ford Wilson
On January 14, 2011, Owen and Jade, then both 38, welcomed their first child, Robert, in their $8 million oceanfront house on the Hawaiian island of Maui. After an 18-hour labor, a midwife successfully delivered Robert, who weighed a healthy 6 pounds, 13 ounces at birth.
Former police officer, federal air marshal, and DHS employee Jade and Owen met on a trip from Los Angeles to Washington, D.C. in 2009 while he was filming the movie How Do You Know? However, their relationship didn't last long and they divorced soon after the birth of their son. Robert, now 11, has been kept out of the public eye by Jade and Owen, but he has occasionally been spotted out with his kid on walks and bike rides.
In 2014, the father and son were also seen enjoying lunch together in Malibu. During an appearance on Ellen in 2017, Owen showed a humorous video of Robert (whom he refers to as "Ford") showcasing his daring diving talents. He's a huge Jackie Chan fan and he's fearless, the actor said as the clip played. He also said that he cooks "really decent sandwiches" for his sons, explaining, "Well, it's basically like peanut butter and jelly. Crunchy foods are more to my liking. But I still call it peanut butter and jelly, even if I use almond butter.
Finn Lindqvist Wilson
On January 30th, 2014, Finn was born to Owen and his ex-girlfriend, Caroline Lindqvist. While still married to plastic surgeon Ritu Chopra, the star of "Wedding Crashers" met the fitness instructor. Apparently, they first met in 2003 and dated intermittently until she got married. Through the years, they have worked together as co-parents of Finn, now 8.
View this post on Instagram
Rarely seen Finn has been the subject of Owen's talk show appearances. In 2017, he told Ellen DeGeneres that "Finn appears like he might be a little stuntman in training." He's even offered input on his fathers' forthcoming film projects!
One of them even suggested that "Dad, you should do something with this. Excellent work! I play to my audience," he told Esquire, explaining that the story was about a group of youngsters and their pack of dogs in a post-apocalyptic world.
Lyla Aranya Wilson
On October 9, 2018, Owen and his ex-girlfriend Varunie Vongsvirates welcomed their daughter Lyla. However, he asked for a paternity test to prove he was the father in June 2018, according to court documents obtained by BuzzFeed News. According to interviews Varunie has provided, the actor from Wonder has never met the young child. According to what she told the Daily Mail, Owen "helps financially but it's never been about that" and is "not involved at all" in Lyla's life.
View this post on Instagram
She commented that his portrayals of fathers in the film were ironic because "he's never met his own daughter," and that Lyla, who lacked one, "needs a father." According to court documents, he also provides her with $25,000 in monthly child support. On Lyla's third birthday, her mother Varunie posted a photo that emphasized the resemblance between her daughter and Owen. To my crazy child turning three, "Happy Birthday!" Oct. 2021: "I love you so much!!!!" she captioned the photo.
Enjoyed reading it? You may find more details at our official website, theimportantenews.com Leave a comment or ask questions to get in touch with the authors.