Outer Banks Season 2 was released one year ago this month, and we eagerly anticipate Outer Banks Season 3 of the Netflix drama. Following the Season 2 finale, tensions between our hero John B. (Chase Stokes) and his working-class buddies, the Pogues, and the upper-class Kooks are at an all-time high.
The series, set in the Outer Banks of North Carolina, centers on a group of young Pogues who, in the words of John B., are "the lowest member of the food chain." In what starts as an intriguing adventure but quickly turns into a deadly treasure hunt, John B. and his buddies set out to discover the truth about his father's absence and come face to face with Kooks.
The first episode of Season 1 of Outer Banks aired on April 20, 2020, and the second episode was made available on July 30, 2021. Here is all that is currently known about Outer Banks Season 3.
Read More-
Outer Banks Season 3 Plot
Let's quickly review Outer Banks season 2 and where it will lead us in season 3. Pope's desire to recover the now-stolen golden cross is likely to fuel the continuation of the conflict between the Camerons and the Pogues. Pope declares, "it's not over," as they escape the big ship and seek safety on a far-off deserted island.
Despite their decision to remain on the island, likely, they won't be there for very long considering that their family has reported them missing. Pope will probably look into his ancestors' involvement with the Cross of Santo Domingo. In season 2, Ward Cameron famously pretended to die and is currently attempting to disappear.
Ward will likely play a crucial role in the battle moving forward after a few run-ins around the second season's conclusion, including John B sparing his life. But will he be discovered? How and why Big John is returning is the biggest unanswered issue heading into season 3.
He seems to imply that he is aware of the location of Denmark's Cross despite having been told that he is "half-dead." What kind of effects will he have in the future? All we can do is wait and see. What have the third season's cast and crew teased? Here is a summary:
Outer Banks Season 3 Cast
As part of the renewal, Jonas Pate, Josh Pate, and Shanon Burke will return as showrunners and executive producers, according to a press release from What's on Netflix. Additionally, we know the essential cast members who will return for season 3.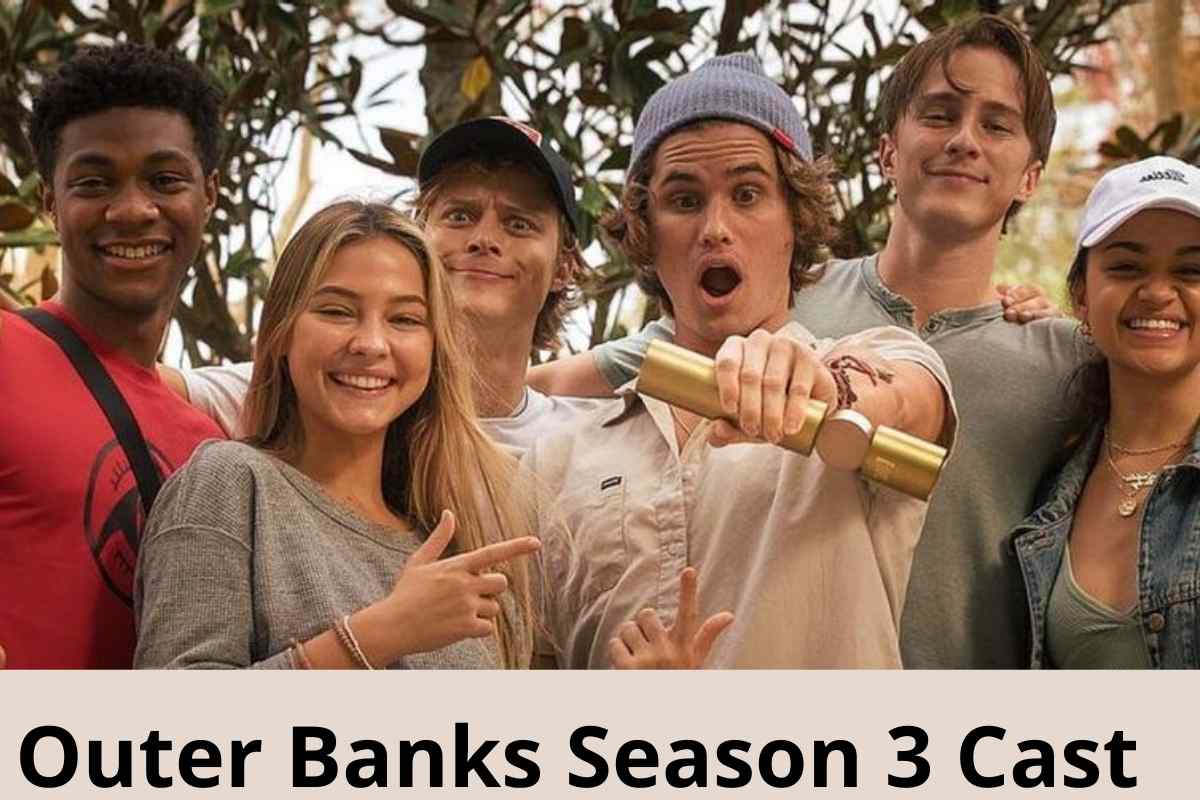 Andy MacQueen
Described as a Caribbean Don, Andy MacQueen (Station Eleven) will play Carlos Singh, who is brilliant, sophisticated, and vicious and on his quest for treasure.
Lou Ferrigno Jr
Star Girl's Lou Ferrigno Jr. will play Ryan in season 3. Calm and collected but hungry, he is Singh's most trusted guard and enforcer. His work allows him to remain calm, but he also understands the consequences of a mistake.
Chase Stokes
Madison Bailey
Jonathan Daviss
Madelyn Cline
Rudy Pankow
Austin North
Charles Esten
Drew Starkey
Outer Banks Season 3 Release Date
No, Outer Banks Season 3 will not be released in June 2022. The series is still in development and is not included on the list of new movies and TV shows that will be available on Netflix in July 2022.
Outer Banks season 3 release date predictions, cast, synopsis and more 🔥 https://t.co/QpiRV4f6GG

— Entertainment Madness (@EntertainingMad) August 5, 2021
Although specific dates and the anticipated end of production have not yet been announced, fans will likely have to wait longer than anticipated. The third season of Outer Banks will probably not be available this summer.
Outer Banks Season 3 will reportedly debut on Netflix sometime in December 2022, according to a recent claim from the Netflix fan page Netflix Daily Updates on Facebook. The third Season of Outer Banks will likely debut in 2022, but we'll have to wait until Netflix formally announces the date.
Outer Banks Season 3 Trailer
No trailer has yet been released for the third season of the Outer Banks. Here we attached the previous trailer, and you can watch it.
Click here theimportantenews.com for further details of the article and enjoy article reading.