After her Love Is Blind marriage to Nick Thompson ended in divorce, Danielle Ruhl stated that she had been crying a lot. The second season of Love Is Blind aired on Netflix in February, and it looked like two people had immediately begun a relationship.
Both Danielle and Nick understood instantly upon meeting one other that they were destined for each other. They were the first pair of the season to become engaged, and they never even considered anyone else. There were times when it looked like this pair had found the sweet spot between wild and steady.
There were a few fights between Danielle and Nick, and it always appeared like they were about something that was bothering Danielle internally. However, Nick was always successful in settling Danielle's fears, rescuing her from her panic attacks, and assuring her that she was the only one for him.
This was because he was quieter and more reserved than the rest of the group. Read on to find out everything there is to know about Danielle Ruhl and Nick Thompson's relationship.
Danielle Ruhl and Nick Thompson's Relationship
A social experiment broadcast on Netflix is where Danielle Ruhl and Nick Thompson met and fell in love. The two met in the second season of the famous reality show Love Is Blind, which launched on the streaming service in 2022.
Right off the off, Ruhl and Thompson clicked, and they went on to become the season's first engaged couple. The happy pair exchanged vows in Chicago on June 8, 2021.
Nonetheless, in August of 2022, after more than a year of marriage, Ruhl filed for divorce from Thompson. Thompson told PEOPLE a few months before their split that they had been in couples counseling for "nearly the entire time since we've finished [the program]."
They ended their relationship. According to divorce papers obtained by TODAY, Ruhl filed for dissolution of marriage back in August. There has been no official announcement of Ruhl and Thompson's split. Season 2 of "After the Altar" might deal with the reasons for their marriage's end.
What Happened On The Show With Danielle Ruhl and Nick Thompson?
In the series finale, Ruhl and Thompson were the first couples to get engaged and marry. There was a conflict in their relationship because they questioned whether or not their disparate ways of life were incompatible. Contrarily, they decided to tie the knot.
During their wedding vows, Ruhl told Thompson, "As you've unhappily come to realize, I am the most indecisive person in the world." To choose you was the one easy choice I've ever made. Unquestionably, that's the case.
Continue Reading
Why Did Nick And Danielle Break Up?
Nick and Danielle haven't said anything about why they split up. However, Us Weekly claims that while posting photographs of herself having a good time with friends, Danielle has "been battling behind the scenes." Fans did take notice of her actions, with many remarking that, despite the romantic setback, the Netflix star appears to be in a good mood.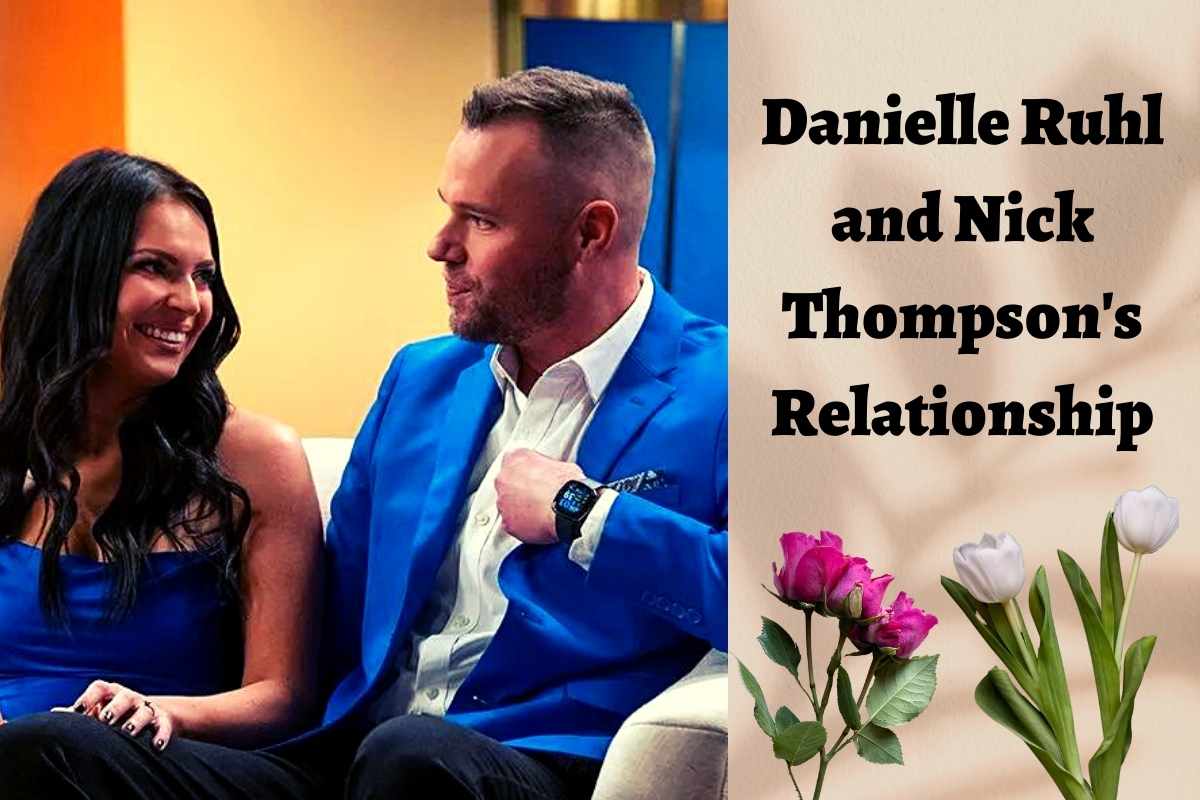 It's hilarious when someone asks, "How can you be so happy?" In an Instagram Story, Danielle asked her followers, "Would you rather have me post an Instagram Live of me crying for eight hours straight? Because I can do that if you want [me] to! In my experience, it is the case.
Danielle remarked, "If you would rather have me sit here posting Stories, sobbing, I could easily do that." in another Instagram Story. The majority of my time is devoted to this activity. Although, I am constantly in tears. My emotions are quickly triggered. I'm a crier; I cry in the best and worst times. To answer your question, no one. Just do it.
When taken in context with Danielle's more recent statements, news of the couple's split comes across as even more tragic. I can't wait until I have kids and lily disgrace Nick and them. In the summer of 2016, Danielle expressed her excitement about a future pregnancy to Us Weekly, saying, "Like, I can't wait."
Sadly, a second child is not in the cards for the couple, as they tied the knot very hastily. Possibly later, but for now, we'd like to give our full attention to one another. The star of the Netflix reality show even hinted at another wedding ceremony back in July.
She told Us Weekly, "At our two — or three — anniversary,only want to throw a reception to make sure all of our relatives can be present. For that reason, we are starting over. Simply said, "when we find the time."
Unfortunately, when the ten-episode third season of Love is Blind debuts on Netflix on October 19, viewers will have to rely on a whole new batch of potential partners to restore their faith in the Love is Blind process.