Authorities have identified the man who dἰed in an officer-involved sh00ting in Ness County as 46-year-old Jesse L. Nicholls from Ransom. The incident occurred on Tuesday morning and involved law enforcement officers, according to the Kansas Bureau of Investigation (KBI).
Initial reports from the KBI state that emergency 911 calls were received shortly before 10 a.m. reporting a man with a firearm making threats at an unspecified location in Ransom. Deputies swiftly located the specific house involved in the domestic disturbance near Vermont Avenue and Third Street, and they responded promptly to the scene.
Upon arrival, a sheriff's deputy engaged in communication with Jesse L. Nicholls over the phone, aiming to de-escalate the situation. The deputy's efforts led to Nicholls eventually emerging from the house. He complied initially with instructions to set down the pistol he was carrying but abruptly changed course by picking up the weapon and firing it toward the ground, according to KBI sources.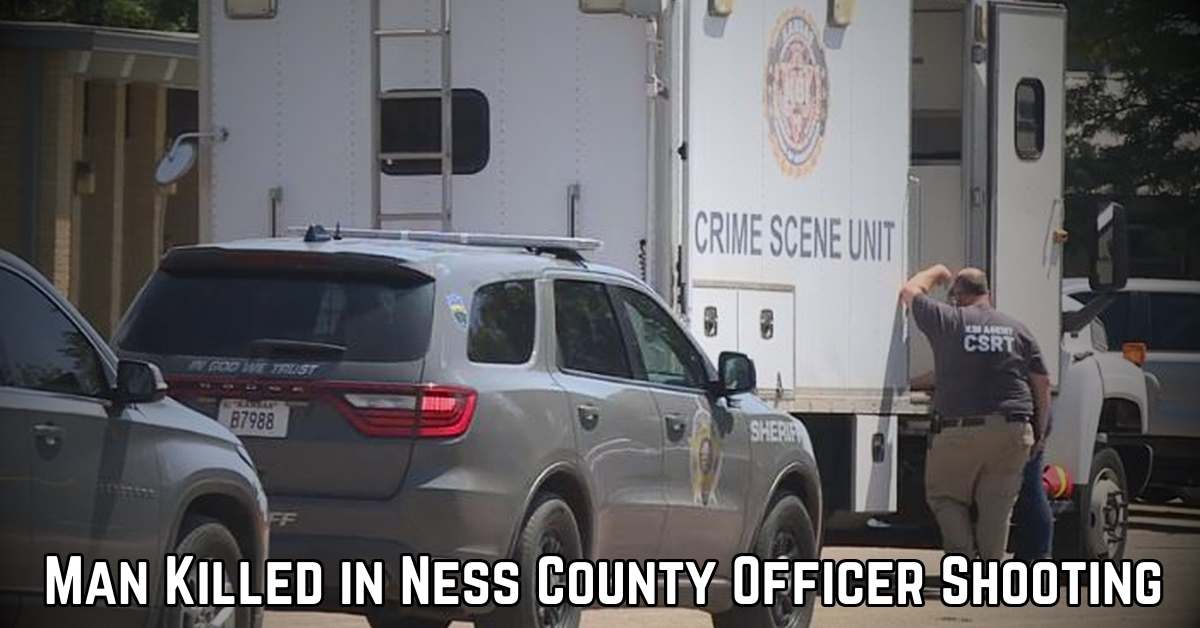 Do you know that recently unsealed, redacted search warrants in the case of a 6-year-old child accused of sh00ting his first-grade teacher last winter contain shocking revelations:
In response to Nicholls discharging his weapon, a deputy from the Ness County Sheriff's Office fired multiple rounds at Nicholls, striking him. Despite attempts by emergency medical services (EMS) present at the scene to save his life, Nicholls was transferred to a local hospital, where he was later pronounced deἀd.
None of the deputies involved in the incident sustained any injuries. The KBI has taken charge of a comprehensive and independent investigation into the events leading up to the sh00ting. Upon the conclusion of the investigation, the KBI will hand over their findings to the Ness County Attorney's office for review.