For all the Mortal Kombatants, we have some news for you, it is a little bit heartbreaking, but at the same time, it's very promising to know what the future holds for NetherRealm. So the heartbreaking news is; NetherRealm's official Twitter account announced that Mortal Kombat 11 is effectively done, meaning that no further content will be made for it, and they are also Mortal Kombat 11 Support Ends But if we look at the positive side of the story, the studio is now focusing on other exciting projects which will be released soon.
The Reaction of Fans on Mortal Kombat 11 Support Ends
Surprisingly the majority was not disappointed; yes, they were sad but not shocked because of the NRS cycle.
If you're not a hardcore NetherRealm player, you might not be aware of the term, but every NetherRealm game always gets two years of development, and then the creators move on to the next project. Of course, it's not even exactly two years, but that's generally the cycle. According to NRS, the new game should have been released by now, but there are no such announcements made so far, making fans very eager.
However, some angry fans, too, claimed that the game still needed new DLC content. They demanded that a new franchise take control of the situation and provide better support to Mortal Kombat.
Many people predict that the new project could be a Marvel Comics fighting game, while others suggest that it will be Injustice 3. But that's a discussion perhaps for another day.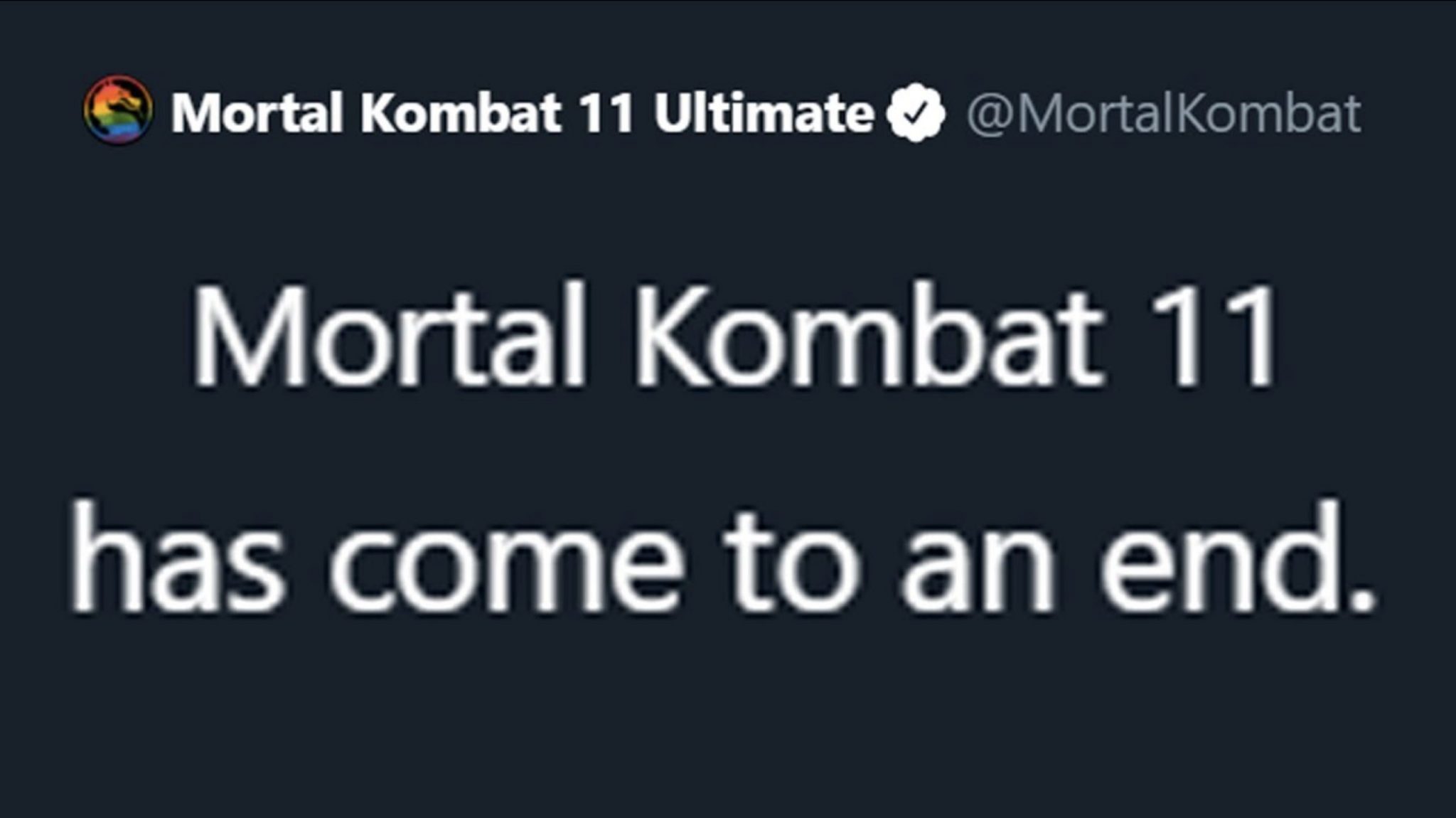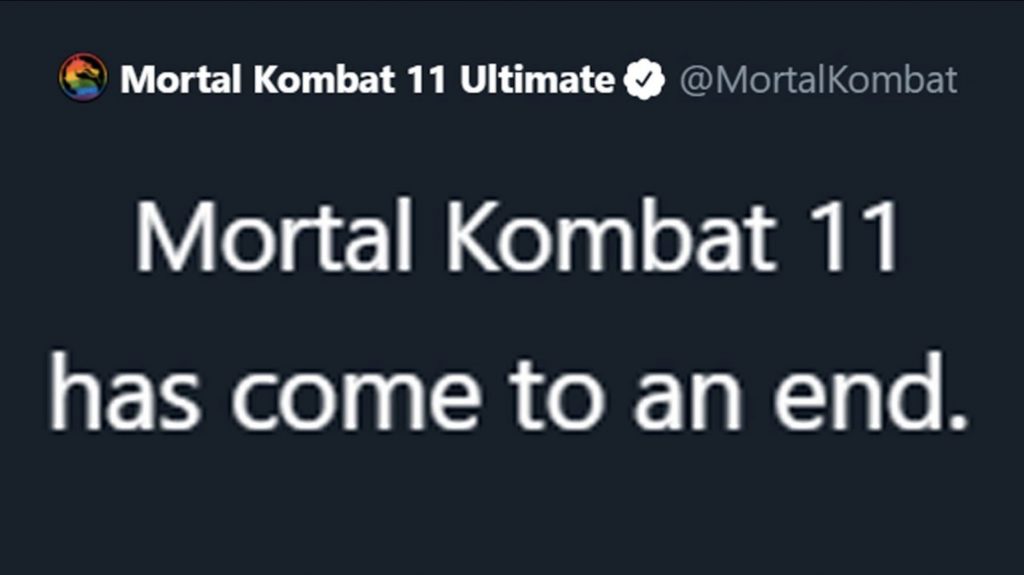 Why Did The Studio End Support For Mortal Kombat 11?
Mortal Kombat 11 has been updated a lot of times since its launch in 2019. As a result, during the course, there was a lot of additional content introduced.
 In 2020, NetherRealm Studios released a single-player expansion called Mortal Kombat 11: Aftermath. The story continued right from where it ended, and more characters like Sheeva and Robocop were added.
So if the game was running successfully, why did they decide to end their support?
Some people are confused because once Ed Boon himself said that they'd be supporting Mortal Kombat for many years to come. But today, his studio announced that NetherRealm is no longer supporting Mortal Kombat, so why is this so?
Well, yes, they are right because Ed did say that, but as we know, plans change, and this is exactly what happened. But unlike other games, Mortal Kombat continued for more than 2 years, so I guess Ed did fulfill his promise.
At the end of the day, Warner Bros have the upper hand in deciding these things, so maybe it is wrong to blame Ed alone.  Like they said in the tweet, the studio is now focusing on their brand new project. However, the reasons behind this abrupt decision are not known because the team did not disclose any such information.
What will happen to Mortal Kombat?
In April 2019, the game received an expansion called "Aftermath." Finally, in May of 2020, the game was ultimately repackaged as Mortal Kombat 11: Ultimate.
In November 2020, along the way, the game picked up some accolades and strong critical reception. However, the final update Mortal Kombat 11 received was before being declared finished, in November 2020, when the classic MK movie skin pack became available that gave the characters similar features to the iconic 1995 Mortal Kombat movie actors.
But all this was from when the game had NetherRealm's support. Now that the game doesn't have any support, there won't be any new updates for the game. So players can still play this game but with no hopes of new versions.
Future of NetherRealm's games
It has been rumored that NetherRealm is now focusing on Marvel Crossover. So the new big announcement could be about Marvel vs. DC or Marvel vs. Mortal Kombat. Thus, fans will have to remain patient, and who knows. We might get some announcements or trailers this year or maybe next year.
Are you a new gamer who loves fighting games?
If yes, then Mortal Kombat is probably one of the best games that you'll ever play. Here is why:
Mortal Kombat 11 has tons of characters and guest characters, plus its story is one of the best stories in fighting games to date. There is no fighting game on the market that has the same cinematic storyline that Mortal Kombat 11: Ultimate has. To give you a rough idea, and it's almost like you're playing a movie. So, do consider picking this up if you haven't already.
So what are your views regarding NetherRealm Studios' decision? Let us know in the comments down below.