Monarca Season 3: Monarca is a Mexican drama television series that revolves around the Carranza family in a world of Mexico business moguls ruined by scandal and full of violence. The series starred Irene Azuela, Rosa Maria Bianchi, Antonio de la Vega, Osvaldo Benavides, and James Hyde.
The first season of Diego Gutierrez's Netflix show premiered in September 2019, while the second season premiered on Netflix on January 1, 2021. So far, Monarca has two seasons with a total of 18 episodes.
Audiences and critics widely acclaimed the successful series. The show spent more than 25 days in the top spot on Mexico's airplay rating list and made a brief appearance in the top spot on America's television ratings chart.
Despite Monarca's immense success, the program will not return for a third season. This is a massive disappointment to the show's fans, given that the second season ended on a major cliffhanger. Let's investigate why there won't be a Monarca season 3.
Read More:
Monarca Season 3: Is It Happening?
The first season of the Mexican drama series premiered in 2019, and it introduced the world to a twisted wealthy Mexican family that also happens to control a tequila company. Season 2 of the show premiered in January 2021 after a positive fan reaction to the first season.
Success in other Latin American nations, including the Dominican Republic, Venezuela, Panama, and Honduras, contributed to the show's 27-day run in Mexico's top 10 rankings. At one point, the show even made it onto the national television rating charts in the United States.
Despite the positive reception, the future of the series is uncertain. The show has ended, with no prospects for a season 3 in sight. Although many things were left unanswered in the season 2 finale, making it difficult (if not impossible) to recommend watching unless you had already seen the previous episodes.
Why Is Monarca Getting Cancelled?
Since the first episode aired in January 2021, fans have wondered if the show would ever return. The Mexican media company Sensacine has been keeping up with the rumours of the show's return.
On March 26, 2021, they announced that its resurrection is becoming increasingly doubtful because two leads shared Instagram photographs saying goodbye to their co-stars.
Osvaldo Benavides, who plays Andrés Carranza Dávila in the show, released a tweet on his social media that stated that the show had concluded. The actor wrote about his feelings of loss and gratitude for the experience of playing Andres Carranza. 
Mexican series Monarca will not be returning for season 3. https://t.co/QQobwy4NL3 pic.twitter.com/XOHJaQ5qrx

— What's on Netflix (@whatonnetflix) March 30, 2021
He also thanked everyone who was a part of this initiative and closed his post by saying, "Exit, bye". Similarly, Irene Azuela, who plays Ana Mara Carranza Dávila, announced on social media that the show would not be renewed for a second season.
She was referring to the show, which could have continued for additional seasons but was cancelled after only two, when she wrote that some storylines end even though they don't.
The cast and crew were thanked in her message. She also noted that she is delighted to be part of a quality program that won admiration across countries.
Juan Manuel Bernal, through a Mexican publisher, stated that Netflix had officially cancelled Monarca after the upheaval that ensued with these social media interpretations of the show's ending.
He continued by saying he was just as taken aback by the cancellation as the rest of the audience. He was upset and said the show didn't merit that conclusion.
Monarca Season 3 cast
The acting cast of a show is crucial to the show's success or failure. Hence, the creators must be attentive when selecting the correct actors for the show.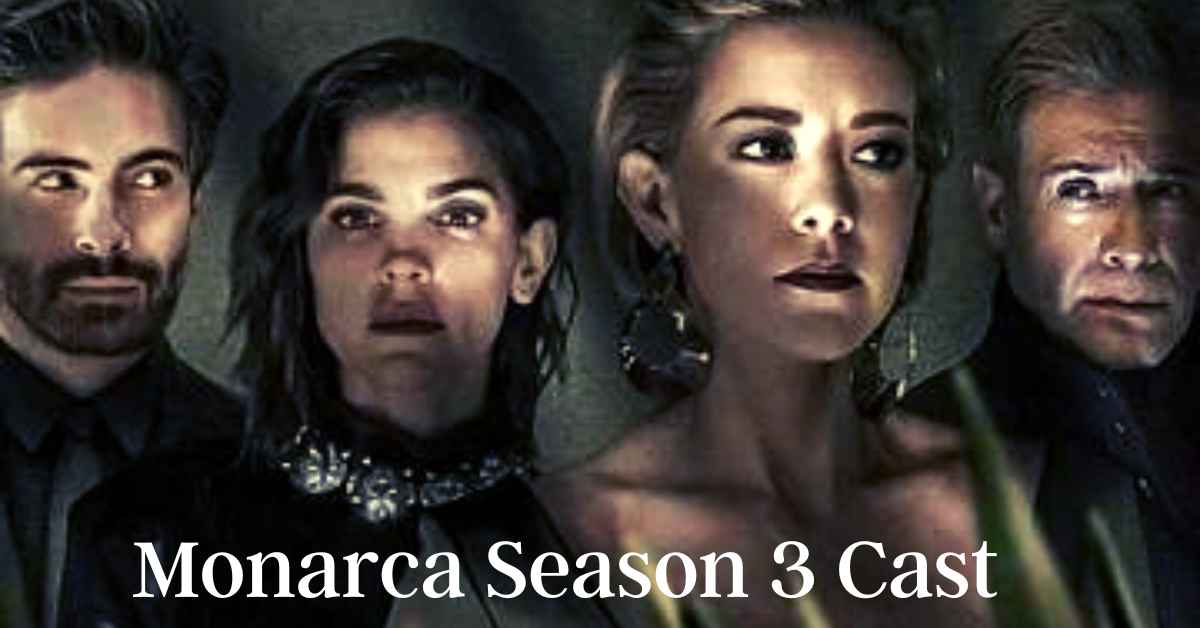 The cast of Sweet and Sour includes Irene Azuela as Ana Maria Carranza Davila, Juan Manuel Bernal as Joaquin Carranza Davila, Osvaldo Benavides as Andres Carranza Davila,, and many others has been carefully considered.
Monarca Season 3 Expected Release Date
Monarca has had a terrific run across two seasons and is expected to perform the same or even better as the tale unfolds, but the sad thing is that the future of this show feels unknown, which points to the conclusion of this series with season 2.
This cause of scepticism arises from the Instagram photos of two lead stars of the series bidding goodbyes to their co-stars. Hence, there is no release date and timing for the series' new season.
When Will There Be A Monarca Season 3 Trailer?
If you're waiting for a trailer for Season 3 of Monarca, you're doing so in vain, as the show has no confirmed release date. The creators need to declare a series release date for season 3 for us to expect a trailer that generally emerges a few days before the release date of the season.