Legendary co-founder of Fleetwood Mac, Mick Fleetwood, confirmed the unfortunate news that his restaurant, Fleetwoods on Front St., fell victim to the destructive Maui wildfires.
In a heartfelt message on X (formerly Twitter), the 76-year-old musician expressed his condolences to the community and emphasized the top priority of ensuring the safety of his restaurant's staff.
"Maui and the Lahaina community have been my home for several decades. This is a devastating moment for Maui, and many are suffering unimaginable loss," the drummer's statement read.
He further stated, "Fleetwood's on Front Street has been lost and while we are heartbroken, our main priority is the safety of our dear staff and team members. On behalf of myself and my family, I share my heartfelt thoughts and prayers for the people of Maui. We are committed to supporting the community and those affected by this disaster in the days and months and years to come."
Fleetwood's on Front Street was a beloved Maui establishment, renowned for its American cuisine and a scenic rooftop bar boasting ocean views. The restaurant's website now bears a notice indicating its closure until further notice.
The establishment's staff took to Instagram to address the situation, writing, "We do not have enough information at this time regarding Fleetwoods on Front St or any of our neighbors to share. Mahalo for your continued thoughts and prayers for our ohana, community and our first responders."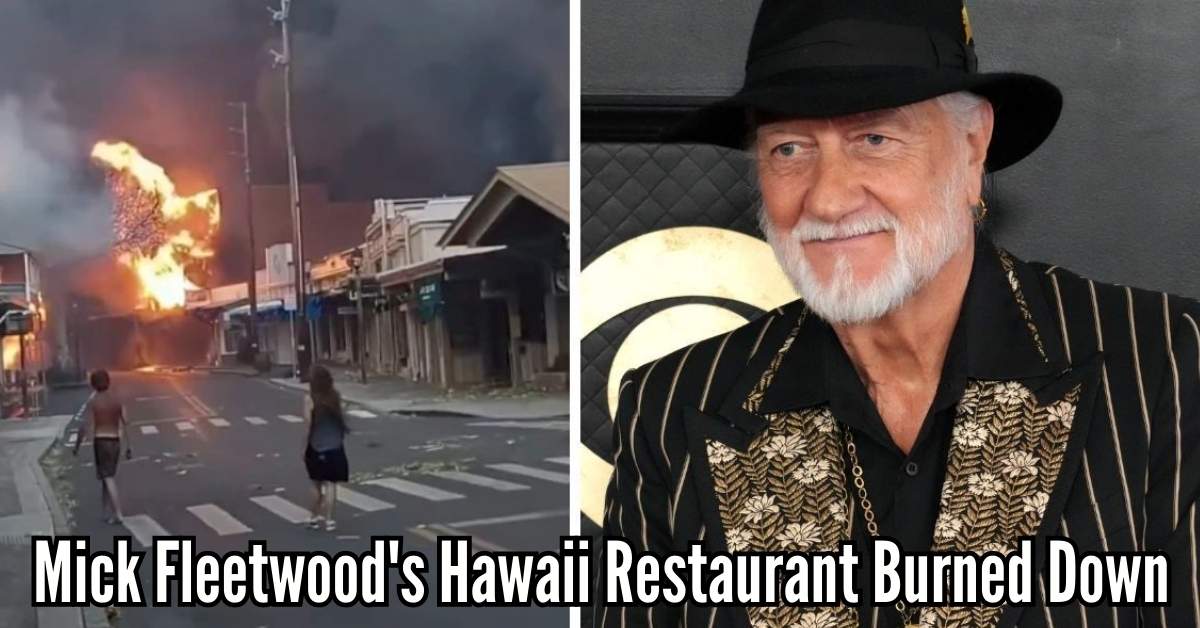 Do you know Riley Keough recounted a terrifying experience from the set of the 2018 film 'Under the Silver Lake,' in which she co-starred with Andrew Garfield? Inadvertently endangering Garfield's life due to his severe nut allergy, the actress revealed how an apparently innocuous snack nearly resulted in a catastrophic incident:
The Maui wildfires, which ignited on Tuesday, have taken a toll on the region. As of Thursday, authorities reported at least 53 fatalities, while rescue operations continue.
Maui Mayor Richard Bissen shared his grief in a Facebook post, stating, "These past few days, the resolve of our families, business and visitors have been tested like never before in our lifetime. With lives lost and properties decimated, we are grieving with each other in this inconsolable time."
A Thursday morning update from Maui County officials revealed that 80 percent of the wildfires responsible for extensive damage in Lahaina had been contained. Progress was also made in battling fires in Lahaina, Pulehu, and Upcountry Maui, with the Pulehu fire being 70 percent contained.
Celebrities, including Hawaiian native Jason Momoa, have extended their support to the wildfire victims. Momoa shared donation resources on Instagram and endorsed the efforts of the nonprofit ʻĀina Momona, which is aiding the Hawaii Community Foundation Maui County Strong Fund.
Continuing to bring attention to the natural disaster, Momoa shared before-and-after images of Maui previously published by the Kāko'o Haleakalā group. Fellow actor Jeremy Renner commented, "This just kἰlls me … A magical community I once called home."