In a distressing turn of events, Alfredo "Freddy" Ramirez, Director of the Miami-Dade Police Department, found himself hospitalized after sustaining a self-inflicted gunshot wound on a Florida highway during a domestic dispute with his wife. Authorities revealed the incident on Monday (24 July), shedding light on the tragic incident that unfolded during the Florida Sheriff's Association's Summer Conference in Tampa.
Ramirez, 52, underwent surgery Monday afternoon and is reported to be in stable condition, according to Miami-Dade police officials. Hillsborough Country Sheriff Chad Chronister informed reporters in Tampa that while the police chief faces a challenging road to recovery and multiple surgeries, he is expected to survive.
The initial encounter with law enforcement occurred Sunday evening when officers responded to reports of a male pointing a gun at himself on the 12th floor of the Marriott Westside, the location of the conference. Ramirez assured the officers that he posed no threat to himself or others and was subsequently released from the scene, according to Tampa police.
However, shortly after that encounter, Ramirez left the premises and tragically inflicted a gunshot wound to his head while driving along I-75, south of Tampa, as reported by the Florida Department of Law Enforcement.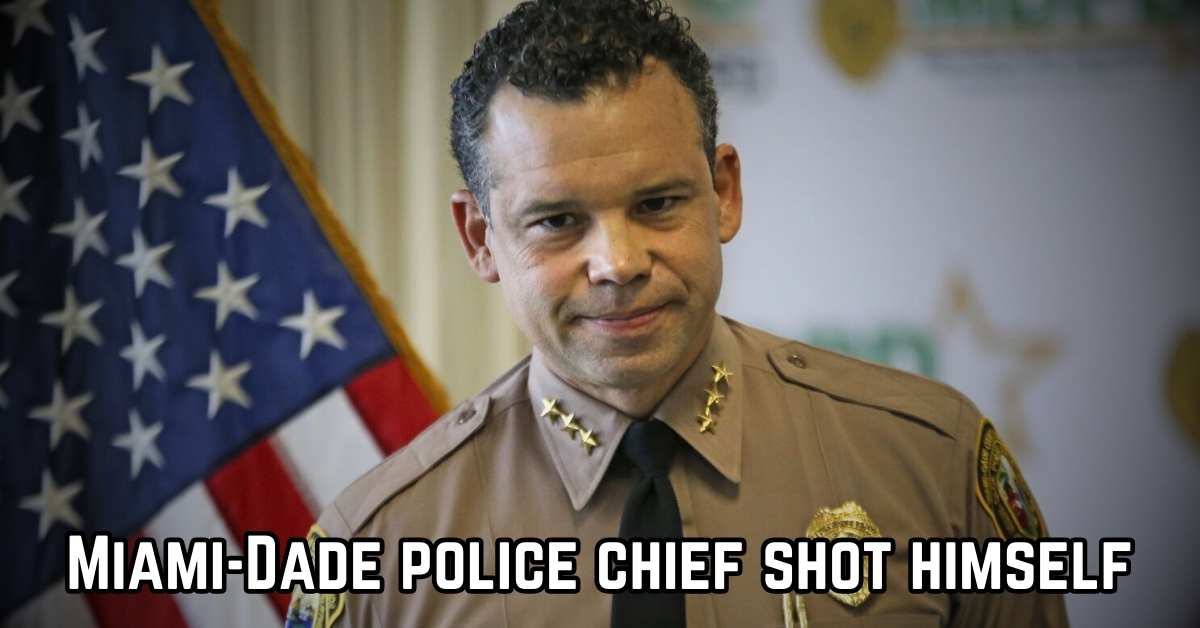 Do you know that Carlethia "Carlee" Nichole Russell, a 25-year-old nursing student from Alabama who shockingly admitted that she was not kidnapped, has apologized to the community for her stunning admission? The saga began on July 13, when Russell's alleged disappearance provoked a massive search effort in response to her 911 call claiming to have seen a toddler on the side of the road:
Miami-Dade County Mayor Daniella Levine Cava expressed her sympathy and concern for Chief Freddy Ramirez and his family during this difficult time. She emphasized that his well-being remains the primary focus, and prayers for his speedy recovery continue.
Ramirez had previously announced his candidacy for the position of sheriff in Miami-Dade County in 2024. A dedicated law enforcement leader, he has a remarkable background, having been raised by his grandparents who fled Cuba and the Castro regime. His career trajectory included graduation from the University of Miami, marriage to his high school sweetheart, and joining the Miami-Dade Police Department in 1995.
U.S. Senator Rick Scott from Florida, attending the same law enforcement conference in Tampa, lauded Ramirez's character, praising his respectful nature, genuine care for others, and commitment to excellence, echoing the sentiments of many who have worked with him over the years.
Miami-Dade State Attorney Katherine Fernandez Rundle expressed deep sadness over the incident and conveyed her heartfelt prayers for Chief Freddy Ramirez's complete recovery. She acknowledged the strength, courage, and dedication he has consistently displayed throughout his distinguished career.
As the community rallies around Ramirez, offering their support and hopes for his healing, the incident stands as a sobering reminder of the complexities that exist behind the badge, underscoring the need for compassion and understanding during such trying times.