During a panel at New York Comic Con, Prime Video announced the debut date for Season 2 of The Legend of Vox Machina alongside a thrilling trailer. The clip picks up just after Vox Machina returns to Emon from Whitestone and the ominous Chroma Conclave is in sight, where the first season ended.
While the heroes and residents of Emon scramble for cover, four chromatic dragons swoop down from above and launch an attack on the city. It's a quick clip, but it's exciting because it teases more of the scenario that The Legend of Vox Machina fans were left with when the first season ended earlier this year. Must See- Super Mario Movie Release Date
The Legend of Vox Machina's Triumphant First Season
In the first season of Vox Machina, the group of misfits led by the gun-toting Percival Fredrickstein von Musel Klossowski de Rolo III reclaimed his ancestral home of Whitestone from the villainous Delilah and Sylas Briarwood.
Many years before, the wizard and her vampiric husband had murdered Percy's family, taken control of Whitestone, and declared their intention to expand their rule beyond the city's borders.
Legend of Vox Machina season 2 teaser, release date debut at NYCC https://t.co/LHtJEIVsIn

— Your Attention (@bs_totti) October 7, 2022
To this day, three campaigns into Critical Role, the Briarwoods are still among the most adored and feared families in the whole franchise. Despite their strength, the Briarwoods can never hope to defeat the Chroma Conclave. The initial campaign of Critical Role made extensive use of these dragons as protagonists.
When the fifth member of the Chroma Conclave, Brimscythe (voiced by David Tennant in the series), attacked the people of Emon and infiltrated the Council of Tal'Dori as its Master of Law, the first two episodes of The Legend of Vox Machina hinted to the possibility of their approaching arrival.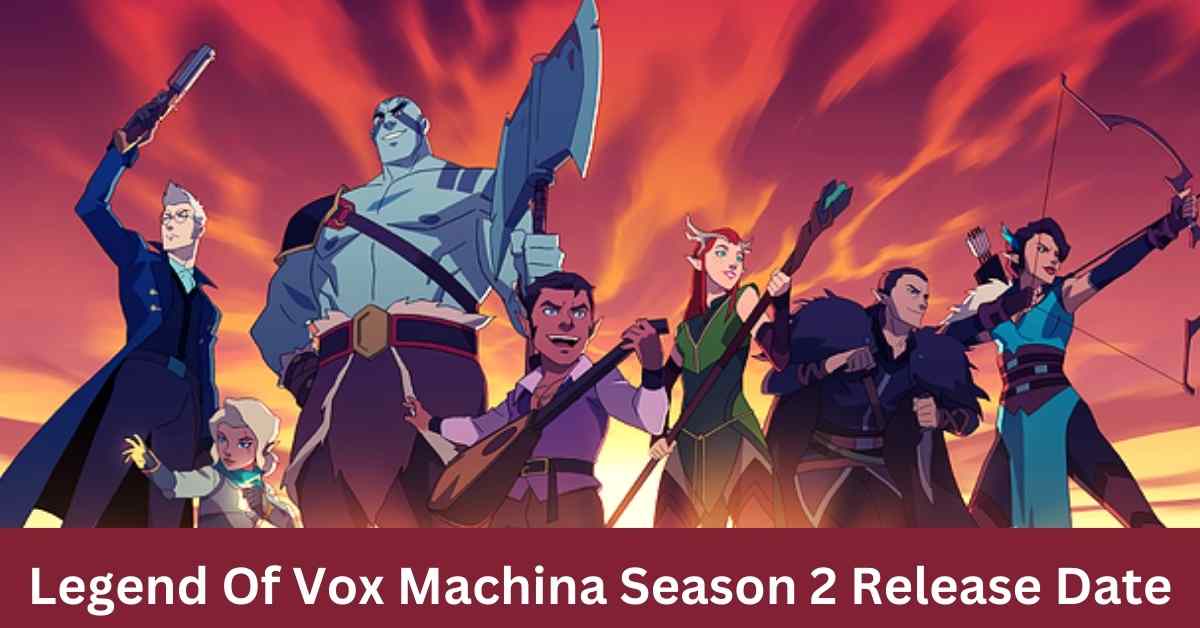 Compared to how the story was told in Critical Role's initial campaign, the first season of The Legend of Vox Machina was widely hailed as an upgrade. Many have cited the group's dynamic as the series' main selling point, praising Vox Machina for giving each character a chance to shine and grow.
Vox Machina's first season was widely hailed as a breakthrough for tabletop-inspired animation, and it was awarded a perfect score of 100% on Rotten Tomatoes. There will be a new season of The Legend of Vox Machina available on Prime Video starting in the new year. Currently, there is no set date for its release.