Oscar-winning actor Kevin Spacey was found not guilty on Wednesday (26 July) in his criminal s*xual assault trial in London, where he faced allegations from four men. After nearly four weeks of testimony, the jury deliberated for three days before returning the verdicts at Southwark Crown Court.
The emotional actor, who also celebrated his 64th birthday on the same day, spoke to the media outside the courthouse, expressing gratitude to the jury for thoroughly examining all the evidence before reaching their decision.
Spacey said –
"I imagine that many of you can understand that there's a lot for me to process after what has just happened today."

"But I would like to say that I'm enormously grateful to the jury for having taken the time to examine all of the evidence and all of the facts, carefully, before they reached their decision."
He humbly added, "I am humbled by the outcome today. I also want to thank the staff inside this courthouse, the security, Evan Lowenstein, and all those who took care of us every single day, my legal team…for being here every day."
The charges against Spacey included s*xual assault, indecent assault, and causing a person to engage in penetrative s*xual activity without consent. Four men testified about similar encounters involving alleged groping by Spacey between 2001 and 2013. The incidents ranged from unwanted touching to aggressive crotch-grabbing, and in one instance, performing oral s*x on an unconscious man.
Throughout the trial, prosecutors argued that Spacey escaped accountability for his actions due to his celebrity status. They portrayed him as an individual who took advantage of his power, seizing brief moments for what they referred to as "opportunity grabs."
The defense countered, asserting that three of the accusers were liars and suggesting that Spacey's actions toward a fourth man were merely a "clumsy pass."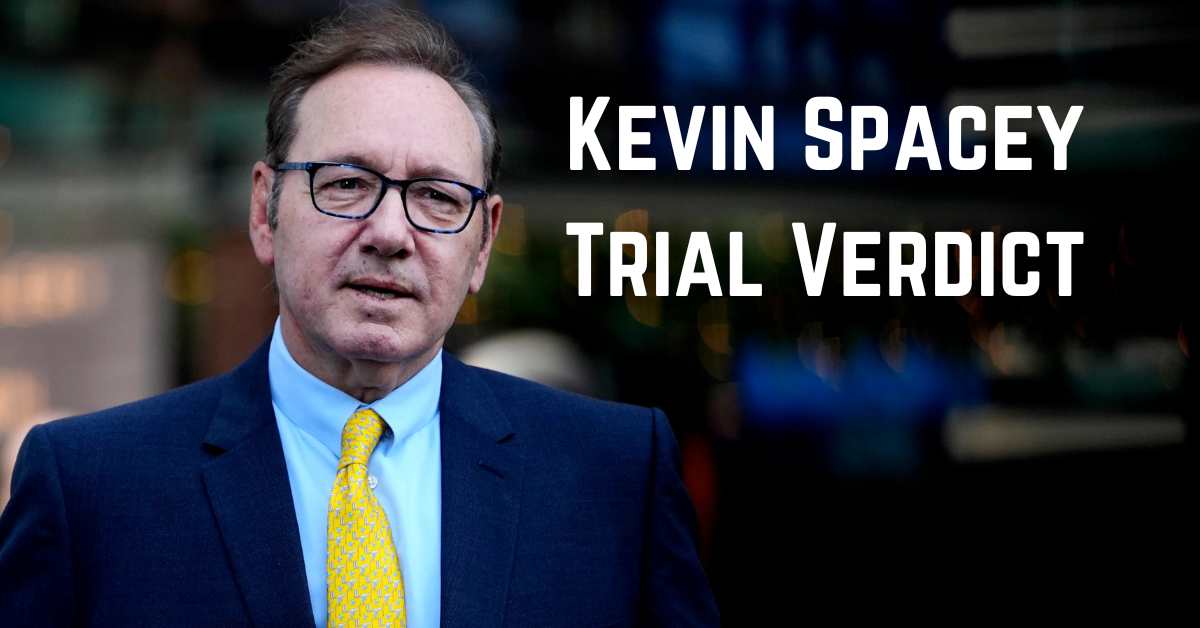 Do you know that Miami-Dade Police Director Alfredo "Freddy" Ramirez is currently in "stable condition" after sustaining a self-inflicted gunshot wound to the head? Chad Chronister, sheriff of Hillsborough County, verified that evidence and interviews strongly suggest that the incident was self-inflicted:
Spacey testified over two days, vehemently denying violently groping one of the accusers and describing their relationship as "intimate" and "somewhat s*xual." He expressed disbelief that someone he once knew well would now accuse him of such acts.
Elton John, who testified remotely in Spacey's defense during the trial, confirmed that the actor attended only one of his annual gala parties in 2001. This testimony contradicted one of the alleged victims' claims that the assault occurred while they were en route to John's event in 2004 or 2005.
Kevin Spacey first faced s*xual misconduct allegations in 2017 when actor Anthony Rapp accused him of assaulting him at a party in the 1980s. Spacey was later found not liable in Rapp's civil lawsuit. Subsequently, more men came forward with accusations against Spacey, leading to his removal from the popular Netflix show "House of Cards."
Despite the legal challenges, Spacey has recently returned to the screen with roles in several projects, including Italian director Franco Nero's "The Man Who Drew God," the biopic "Once Upon a Time in Croatia," and the film "Peter Five Eight."
The verdict has left both supporters and critics of the actor reflecting on the complexities of the case and its implications for the #MeToo movement, as the entertainment industry continues to grapple with issues of s*xual misconduct and accountability.