Kelsey Harris Husband: Because of a connection between Harris and Megan Thee Stallion's former record company, the nature of Megan Thee Stallion's friendship with her ex-best friend Kelsey Harris has been subjected to additional examination. A tweet began gaining traction on Thursday night (December 15), just hours after Kelsey Harris completed her second day of testimony in the Tory Lanez trial. The tweet detailed her ties to Carl Crawford's 1501 Certified Entertainment, with whom Megan Thee Stallion has been engaged in a separate legal battle.
A user of Twitter with the handle @KirkWrites79 posed the following question: "I think it's essential to note and could further explain Kelsey's hesitancy and bad recall on the stand," "Kelsey's husband is currently Erica Banks' manager and works at 1501, where Carl and J. Prince employ him. The same label has conflicted with Meg in the court system."
Must Check:
Kelsey Harris Husband
Kelsey Harris Husband:
It has been brought to light that Kelsey Harris and Megan Thee Stallion's former record label, 1501 Certified Entertainment, may not be legitimate. This week, we saw Harris take the stand in the criminal prosecution of Tory Lanez, where she presented testimony that was riddled with errors and, in some instances, consisted entirely of her remaining silent. On Friday, the prosecution recorded Harris's interview in September.
In the interview, Harris admitted that she had seen Lanez fire a gun at her former acquaintance, even though she had previously testified that she had not witnessed this incident. Following the week's final hearing, social media community members conducted some research. They discovered an intriguing connection between Harris and the record label that is also engaged in a legal dispute with Megan over the terms of her contract.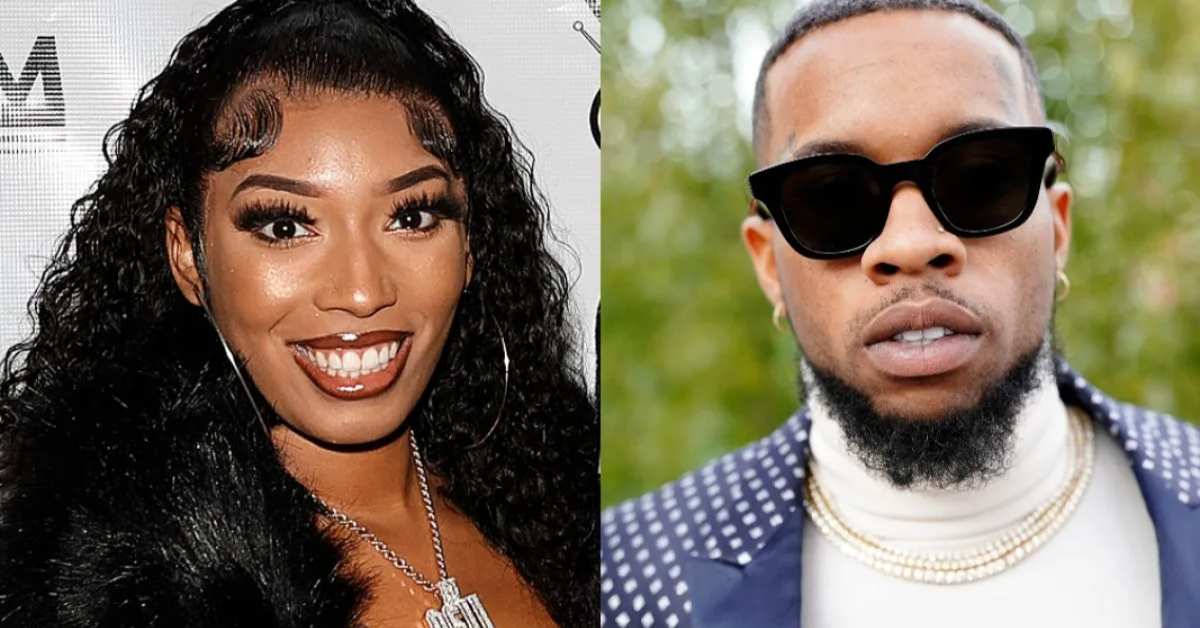 It would appear that Darien "Dboy" Smith is the biological father of Harris's child. In the court documents, he is referred to as her "husband." In 1501, he was considered an executive and shared many images on social media with artists signed to the label. According to his biography on Instagram, he is Erica Banks' manager and has a strong relationship with Carl Crawford, the founder of 1501 Records.
View this post on Instagram
Who is Kelsey Harris?
Kelsey Harris is a social media personality and businesswoman born on May 5, 1995. She resides in Los Angeles, California, and is 27 years old. On her Instagram account (which goes by the handle itskelseynicole_), she has more than 208 thousand followers. KN Management is a talent management agency with its headquarters in Austin, Texas, and she is the company's creator.
Many people recognize her as the buddy of Megan Pete, also known as Megan Thee Stallion, who is famed for her work as a singer and rapper. Kelsey became a topic of conversation in the year 2020 due to an incident involving Tory Lanez and Megan involving a gun shooting. Kelsey was an eyewitness to the occurrence. In this article, we will talk about Harris's life and why she is in the news.
Tory Lanez Vs. Megan Thee Stallion Firearm Shooting Incident
The New York Times reports that Daystar Peterson, also known as Tory Lanez, shot Megan Thee Stallion in the foot with a semiautomatic weapon in July of 2020, late at night, after a party in Los Angeles. Tory Lanez had attended the gathering. As the story developed, it was revealed that the dismissal was the result of an argument that took place inside the automobile.
Kelsey is now a crucial piece of the puzzle after discovering that she was in the SUV when shots were fired, giving her an essential link in the investigation. The evidence presented against Lanez alleges that the rapper caused substantial bodily harm to Megan by his actions, as stated by the prosecutors. However, Lanes refutes these allegations.
Kelsey Harris's Personal Life
HITC reports that Kelsey Harris is in a relationship with Darien Smith. Even more, they are parents to a son who goes by the name of Drayven. It is uncertain how long their relationship has been going on, although many sources claim they have been dating for at least a couple of years.
They are partners in KN Management, which they oversee, and they also manage their other businesses. Harris once held a position with her ex-friend Megan's company; however, she is now the owner of her enterprise, which she operates with the assistance of her current romantic partner.