Kaley Cuoco has taken herself out of dating circulation once again. The 36-year-old has been in a number of high-profile partnerships, but her last ended in November of last year, when she and her then-husband, Karl Cook, filed for divorce.
Cuoco filed for divorce from the equestrian on the same day that the couple announced their separation. She also stated unequivocally that she would never be married again, while she was clear that she is not opposed to the concept of a committed partnership.
The Big Bang Theory actress was divorcing for the second time after her 2016 divorce from tennis player Ryan Sweeting. Cuoco has also been linked to addiction specialist Josh Resnik, with whom she was briefly engaged before breaking off the engagement and ultimately the relationship.
The actress dated Johnny Galecki, her co-star on Big Bang, back when she first started playing Penny. About two years into their relationship, they decided to split up, but their friendship has only strengthened since then.
Cuoco has found a new love interest now that she has decided against remarrying. She publicly acknowledged her relationship with Tom Pelphrey of Ozark with a photo posted to Instagram.
Also Look At
Who Kaley Cuoco Dated Before And Her Dating History?
Since her days on "8 Simple Rules," Kaley Cuoco's romantic relationships have been the subject of tabloid coverage. During the course of her Hollywood career, she has dated numerous A-listers and even tied the knot twice! After two failed marriages, she vowed never to get married again, but she still has hope for true love.
"I've decided that marriage is not for me. Not at all… What I really want is a committed long-term relationship or a business collaboration. Due to my amazing romantic experiences, I am convinced that love exists. Believe me, I know they exist "According to what Kaley revealed to Glamour.
Moreover, Kaley seems to have found love again, with "Ozark" actor Tom Pelphrey, as seen by their recent social media posts together.
Check Out Kaley Cuoco's Dating History…
Kevin Zegers.
In 2003, while filming "The Hollow," Kaley was introduced to Kevin Zegers. The couple didn't hesitate to demonstrate their affection for one another on the red carpet, but their relationship didn't last more than a year. Despite the fact that their romantic relationship didn't work out, they ended up seeing each other again almost two decades later at a benefit for the John Ritter Foundation.
Kaley Cuoco's dating history: Johnny Galecki, Henry Cavill, more! https://t.co/6R92337jKa

— Us Weekly (@usweekly) December 23, 2018
"Twenty years have passed since our initial encounter. We adopted John Ritter and he became like a father to us. Kevin said on Instagram that he was "so thrilled" to spend the evening with Kaley and their friends remembering John and raising money for the @johnritterfoundation, and Kaley replied, "John is for certainly happy to see us together again!"
Thad Luckinbill
Kaley met Thad Luckinbill, actor of "The Young and the Restless," on the set of "8 Simple Rules" in 2004. Despite walking a red carpet together once, little is known about the couple's relationship.
Jaron Lowenstein
Kaley started dating "Crazy for This Girl"-era musician Jaron Lowenstein the following year. They went to a lot of events together during their year together before breaking up.
Al Santos
In 2007, speculation swirled that Kaley was dating her "Killer Movie" co-star Al Santos. There is a lot of mystery about what happened between the two because they never verified their connection.
Josh Henderson
Kaley was rumored to be dating actor Josh Henderson later that year. After first meeting in 2002, when Josh had a cameo role on "8 Simple Rules," the pair dated for a long time. Although details are scarce, it appears that they broke up before the year was over.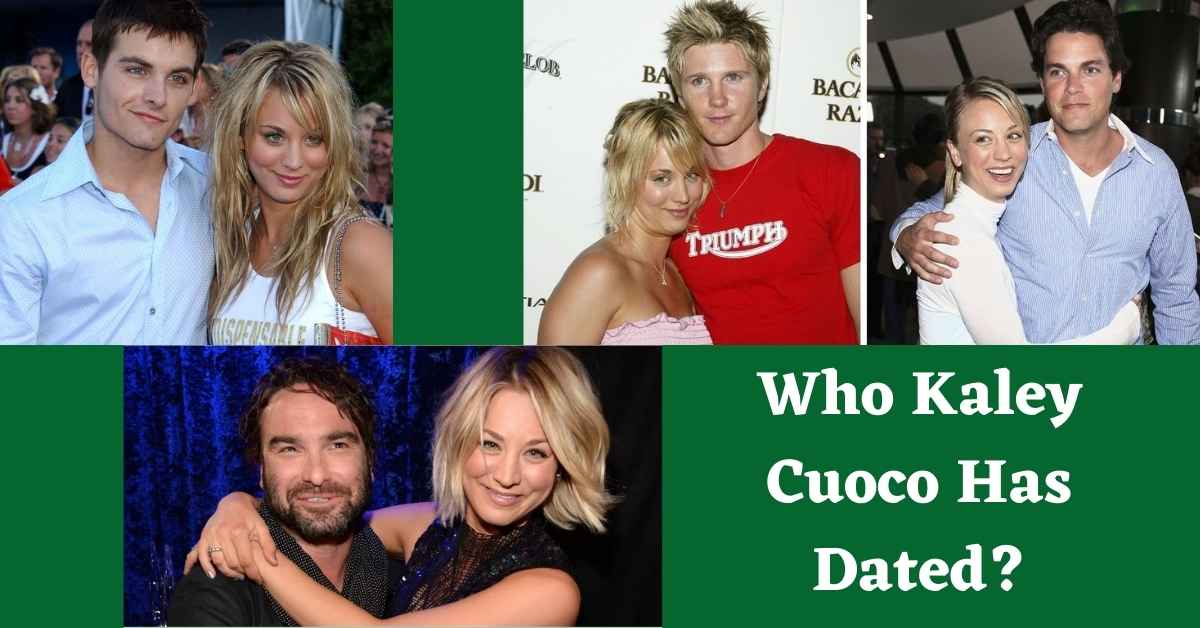 Tom Pelphrey
Kaley and "Ozark" star Tom Pelphrey were Instagram official in May 2022. The couple was photographed enjoying time together in the great outdoors and even sharing a peck on the cheek.
These lyrics describe how I've been feeling about life as of late: "The light breaks through the clouds, rays of gold seeping into my eyes and heart, beams of yellow to shatter the grey." Kaley tagged all of the photos.
What's Next For Kaley Cuoco And Tom Pelphrey?
As a couple, Kaley Cuoco and Tom Pelphrey haven't exactly had the best success rate. Therefore, it is impossible to predict how long the couple will remain together. However, Pelphrey just posted an Instagram photo that was remarkably similar to one shared by Cuoco.
While this may not seem like a big deal on the surface, it demonstrates that the couple is making an effort to let others know that they are committed to their relationship. Very philosophically, Pelphrey wrote, "a breeze, so warm and ripe, it makes you hope that someone will arrive who also cannot help you, but who will think you are worth rescuing."
Currently, Cuoco may be seen on HBO Max's drama thriller The Flight Attendant. As of 2021, the program has been nominated for two Golden Globes and five Primetime Emmy Awards, indicating that it has been a huge success over its first two seasons.