Jack Ryan Season 4: Here's what we know about Jack Ryan season 4 now that season 3 of Tom Clancy's Jack Ryan is available on Amazon Prime Video. Season 2 of Jack Ryan took place in Venezuela and saw Jack Ryan (John Krasinski) prevent an international incident while uncovering corruption in the US Congress. Season 3 premiered 3 years later.
Krasinski returns as the fifth actor to play Jack Ryan, joining Wendell Pierce as James Greer and Michael Kelly as Mike November. Krasinski is also an executive producer. In season three of Jack Ryan, Jack learns that the Russians have revived a plan from the Cold War era to use a nuclear weapon to start a war and usher in the return of the Soviet Empire.
But now Ryan has to avoid the CIA by any means necessary. After receiving a Red Notice, Jack is the subject of a worldwide search in which he has only Greer and November as allies. Meanwhile, the Russian plot develops, leading to a tense showdown with the United States that could spark World War III. Following a season 3 that significantly raised the stakes, here's what we know about Jack Ryan season 4.
Read More:
The Most Up-To-Date Information About Jack Ryan Season 4
The most recent update is that there is still no set premiere date. It took three and a half years for Season 3 to reach our screens, but John Krasinski confirmed in an interview with The Wrap that filming for Seasons 3 and 4 took place simultaneously. When asked about the status of Season 4, Krasinski said, "We already finished [it]."
Seasons 3 and 4 were filmed simultaneously. We knew the fans would have to wait a long time between episodes two and three, so we scheduled episodes three and four back to back so they wouldn't have to wait as long. Krasinski also revealed some of the season's filming locations, saying, "Having to [film] for well over a year and a half was a tremendous test for everyone involved.
At about the halfway point, we stopped for a short rest. However, we were separated from our loved ones for more than 15 months. We're not just spread out from New York to Los Angeles; we've also got a presence in Budapest, Slovakia, Prague, and beyond. An island chain off the coast of Africa called the Canaries. Doing it is a blessing, but it isn't easy."
The Conclusion Of Jack Ryan's Story Can Be Found In Season 4
While filming the final season of Tom Clancy's Jack Ryan, the show's cancellation for season 4 was announced in May 2022. There has been a long three-year gap between the release of Jack Ryan Season 2 in 2019 and the filming of Jack Ryan Season 3.
The COVID-19 pandemic caused this delay. More importantly, John Krasinski committed to Jack Ryan for four seasons as a star and EP and as a showrunner for the final two. Season 4 of Jack Ryan is expected to premiere in 2023.
3. Jack Ryan Season 3

Pretty good, though the finale leaves a lot to be desired. Good action throughout though and great cinematography.

Excited for Season 4. pic.twitter.com/ZDlXsuZtVE

— Nick Calandra (@nickjcal) January 8, 2023
Why Does The Show Have To End After Season 4?
This past Wednesday, December 21, Jack Ryan Season 3 premiered on Amazon Prime Video. Subscribers were able to watch all eight episodes at once.
For many, the return of the thriller was cause for celebration, as Jack Ryan hadn't appeared onscreen since the second season's release in 2019. Filming problems due to the coronavirus pandemic meant that Season 3 didn't premiere until three years after it was initially scheduled.
Sadness surrounded its return, however, as fans had been warned that this marked the series' final chapter. The last season of Jack Ryan has been confirmed, but Amazon Prime has already renewed the show for a fourth season set to premiere in October 2021. This is the end of the line for the CIA analyst trainee's stories on Netflix.
Though it surprised many, it appears this was the intended course of action. According to Deadline, when Krasinski signed on to play Jack Ryan, he agreed to appear in only four seasons. That's why it had to end; the previous three seasons were all building to the same conclusion.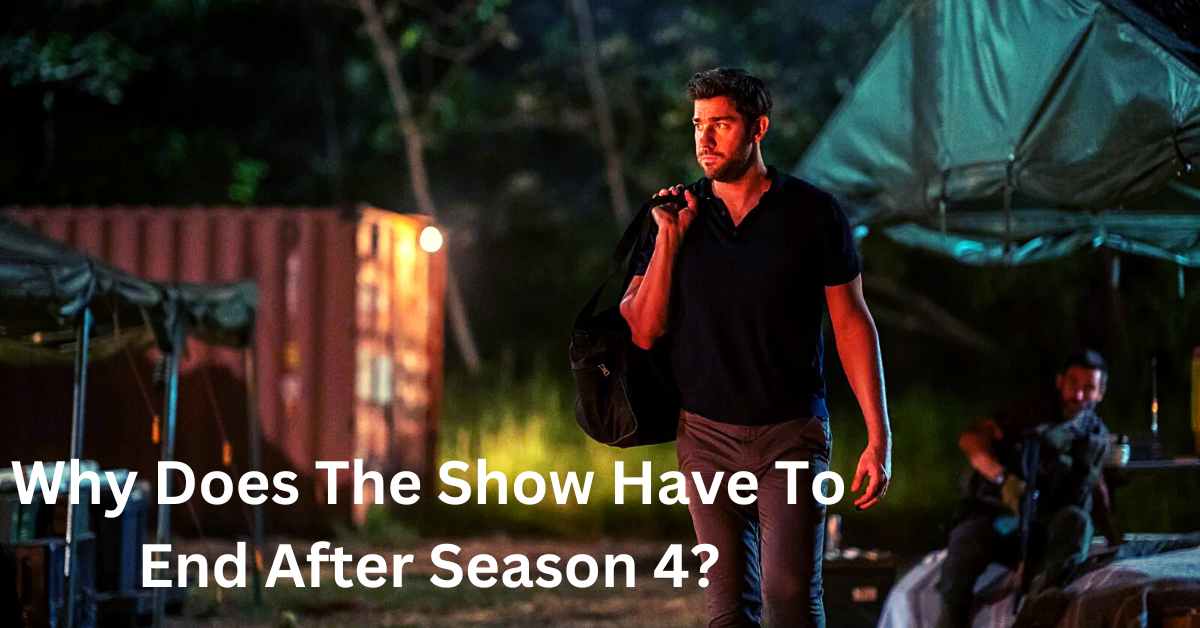 Cast and Plot Summary for Jack Ryan Season 4
The conclusion of Season 3 of Jack Ryan established some elements for Season 4 but provided no hints about the story or what Ryan's final adventure will entail. John Krasinski will reprise his role as Jack Ryan, Wendell Pierce will return as James Greer, Michael Kelly will return as Mike November, and Noomi Rapace will likely return as Harry Bauman, the spy she played in season 2. Dr. Cathy Mueller, who is destined to be Jack Ryan's wife but hasn't been seen on the show since Season 1, is also back, played by Abbie Cornish. The fourth season of Ryan The actor John Krasinski.
Where Can I Watch Jack Ryan?
Only Amazon Prime Video subscribers will be able to watch Jack Ryan. All of the seasons 1-3 are available online.
Jack Ryan Season 4 Trailer
There is currently no Season 4 Jack Ryan trailer available. When it becomes available, we will share it with you. I can guarantee there will be lots of gunfire and explosions. Till then, you can watch the previous trailer.