You may be wondering how closely the Netflix show Mindhunter follows the true story of the guy who developed the science of profiling serial killers. FBI agent Holden Ford, the fictional profiler featured in the episode, frequently mentions notorious serial killers like Charles Manson and David Berkowitz.
Is there such a thing as a Wayne Williams? Were real FBI agents the source of inspiration for the good guys? What follows is a breakdown of the truth claims made in Mindhunter and the fiction ones that aren't.
Is Mindhunter Based on a True Story?
Based on the true story of how the FBI's Behavioral Science Unit began studying psychopaths and serial killers in the late 1970s, Netflix's "Mindhunter" is a crime drama with a focus on true crimes. While the names of the special agents were changed, many of the condemned killers they speak with are based on real people.
Read on to compare the fictional portrayals of 13 prominent convicted criminals from the program with the real ones.
John Douglas: A Life in Law Enforcement
It's more of a who wasn't he? situation. Douglas, a native New Yorker, served for four years in the Air Force before going on to earn a number of prestigious degrees. In 1970, when he was still a resident of Detroit, he began his career with the FBI.
In the first season of Mindhunter, we see him serve as a SWAT team member, negotiate with hostages, and finally teach criminal psychology to law enforcement officers all around the country. In an effort to better understand the causes of violent crime, Douglas founded the FBI's Criminal Profiling Program and began conducting interviews with serial killers about this time. Normal work, no big deal!
The True Crime Nerd's Guide to Mindhunter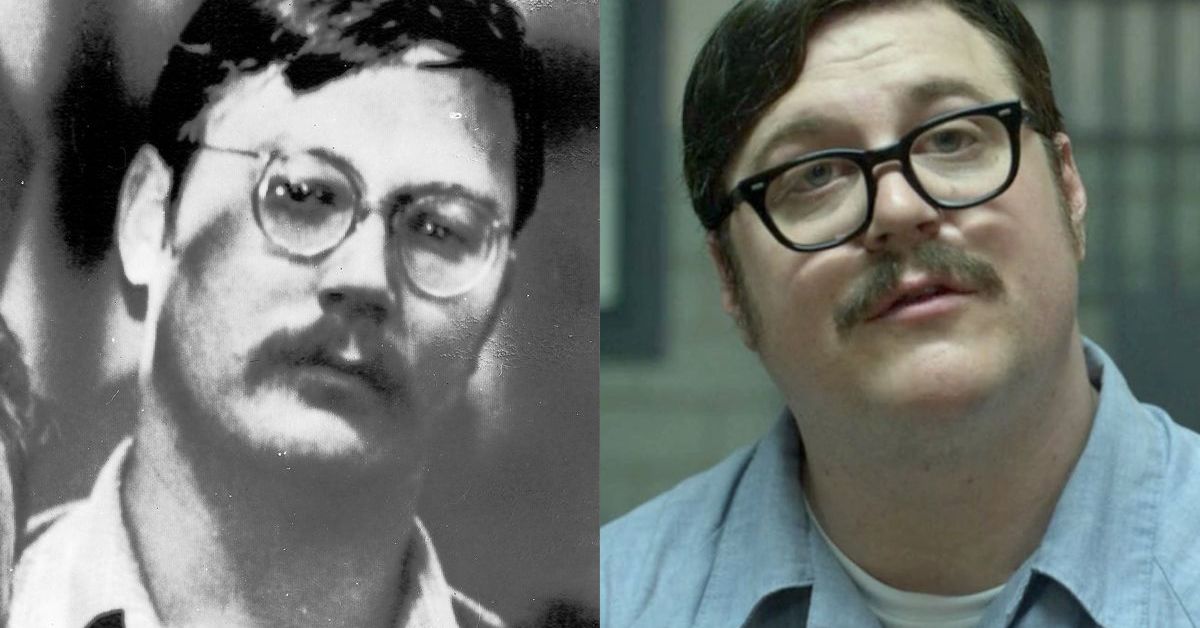 So. Lots of Bad People. Season 1 of Mindhunter featured Holden's interviews with serial killer/rapist Montie Rissell, necrophile Jerry Brudos, and mass murderer Richard Speck, all of whom Douglas had actual conversations with. Here he elaborates on his method. If you're a true-crime nerd like me, you'll find this to be fascinating:
This video was taken from YouTube and imported. You could find the same material in a different format, or even more material, on their website.
Mindhunter obviously can't cover Douglas's whole body of work. He also spoke with notable criminals such as Charles Manson, Ted Bundy, and David Berkowitz (also known as Son of Sam, who appears in season 2!). But of all the serial killers, Gary Heidnik was the one who worried him the most.
Here's Douglas discussing Heidnik's misdeeds with Fox News; fair warning, the next quote is terrible.
"Heidnik would fill the pit up with water and not drown [his victims] but have them stand in water up to their necks and then get electric wire and torture them while they were in the water. What made it even worse was after he killed them, he then would put the victims in a meat grinder and fed the [other] victims….He was definitely shocking."
If you have the theimportantenews bookmarked on your browser, you will always have prompt access to all of the most recent news and other material.