Is Drew Carey Married? Drew Allison Carey is a comedian, actor, and game show host in the United States. After becoming known as a stand-up comedian while serving in the United States Marine Corps, Drew Carey went on to host the American version of the improv comedy show Whose Line Is It Anyway? on ABC and star in his sitcom, The Drew Carey Show.
After that, he was in several movies, TV shows, music videos, movies, and games. Since October 15, 2007, he has presided over the CBS game show The Price Is Right. Carey has worked as a photographer at U.S. National Team soccer games and enjoys watching various sports.
He owns a small share of the MLS champion Seattle Sounders FC, which won the league's championship trophy in 2016 and 2019. Despite only dabbling in the sport for a short time, he was inducted into the WWE Hall of Fame in 2011. Carey's early life and television career are detailed in his autobiography, Dirty Jokes, and Beer: Stories of the Unrefined.
Read More:
The Romance Between Drew Carey And Amie Harwick
When Drew Carey and Amie Harwick first crossed paths in 2017, it was in Sin City. They started dating, and by January 2018, they were engaged to be married. Carey mentioned Harwick's role as a pillar of support for him on multiple occasions. Their engagement was called off in November of 2018, though.
American actor Drew Carey broke his silence nearly two years after the death of his ex-fiancee to reveal that he would never be able to enjoy Valentine's Day again. On February 15, 2020, Amie Harwick, a famous family therapist, was discovered dead under the balcony outside her bedroom. Drew Carey once admitted that he needed a week off after hearing about what happened to Amie Harwick because it had taken such a toll on his mental health.
In a recent interview, Drew Carey told ET Canada that he doesn't make dinner for Valentine's Day. Moreover, he reflected on how "brilliant" Harwick was and admitted that he does not go a day without thinking of her. He explained that Harwick had an intense concern for victims of domestic violence and a desire to help them.
What Happened To Amie Harwick?
U.S. marriage and family therapist Amie Harwick was discovered unresponsive on February 15, 2020, after spending the holiday with her loved ones. Her body was found 20 feet below the bedroom balcony at her Hollywood Hills apartment. According to the Los Angeles Police Department, Amie's neighbors called the police after hearing a woman's screams.
Amie's roommate was present when the police arrived. Harwick was taken to the hospital immediately, but he ultimately passed away there. She suffered head and torso trauma, as was determined by the autopsy. Physical evidence pointed to strangulation at the hands or other extremities of the aggressor as well. Her death resulted from a fall from her apartment's third-floor balcony.
Ex-boyfriend Gareth Pursehouse was initially arrested on murder charges but was later released after posting a $2 million bond. He was re-arrested later and charged with residential burglary, first-degree murder, and lying as an aggravating factor. In April 2020, he entered a not-guilty plea despite Pursehouse's eligibility for the death penalty.
Personal life
Carey's signature crew cut was a uniform hairstyle for Marines at the time of his enlistment. After refractive surgery to correct his vision, he could go without glasses for a while, but he still preferred to appear in public with them on. Speaking of his need for bifocals after turning 40, Jimmy Kimmel admitted as much on his show on May 17, 2006.
Since 2007, he's split his time between New York and Los Angeles. Carey has been there for Nicole Jaracz and her son Connor since he proposed to her in 2007. In 2012, they broke off their engagement and decided not to get married. Carey proposed to sex therapist Amie Harwick in January 2018.
I hope you're lucky enough to have someone in your life that loves as much as she did. pic.twitter.com/xMkQIwR6d6

— ʎǝɹɐƆ ʍǝɹᗡ (@DrewFromTV) February 17, 2020
Even after breaking up in November, they remained good friends. After Harwick's body was discovered in a Hollywood Hills neighborhood on February 15, 2020, her ex-boyfriend was taken into custody on suspicion of murder. It's safe to say that Carey is a Buddhist.
Is Drew Carey Married?
There is no wedding bell for Drew Carey. In 2017, Drew Carey and Amie Harwick finally connected in Las Vegas. Afterward, they began a short-term relationship together as a couple. Soon after, in January 2018, they made the happy announcement of their engagement.
Carey frequently mentioned Amie's supportive role in his recovery. Their engagement was broken off in November of 2018, however. His ex's ex-girlfriend passed away in the year 2020. Because of that incident, he stopped going on dates altogether.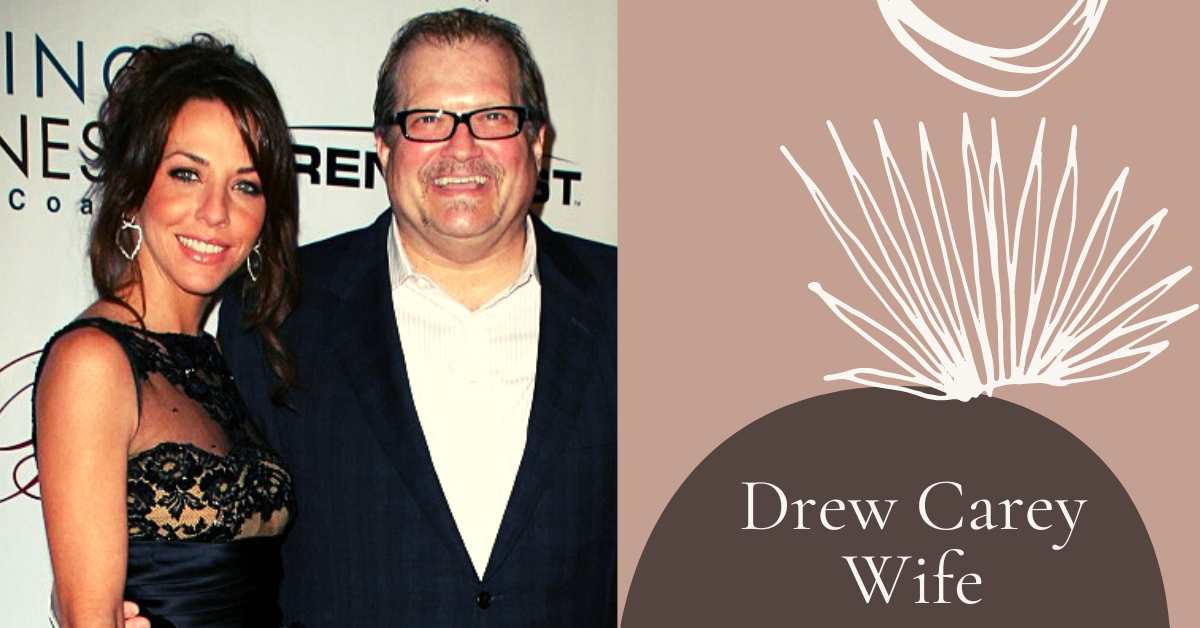 Drew Carey Wife
Drew Caret is currently single. However, he dated acclaimed author and marriage and family therapist Amie Nicole. Amie Harwick is an adoptee. Having worked as a model and dancer, she was able to put herself through college. She attended California State Polytechnic University, Pomona, to major in psychology.
Afterward, she attended Pepperdine University to earn a Master of Arts in Clinical Psychology with a Marriage and Family Therapy concentration. Later in her life, she practiced medicine and became a prominent therapist.