Who says "love is blind?" That should read, "Love Is Quick." Couples on the Netflix reality show become engaged after only a few days of talking to each other, often before they've even met in person.
Season 2's Deepti Vempati and Kyle Abrams, on the other hand, found love after the program wrapped and their other commitments fell out. With the release of "Love Is Blind: After the Altar" on Netflix on September 16th, Abrams is filling TODAY in on the current status of his relationship with Vempati.
Abrams and Vempati confirm what Internet detectives have known for a while: they are a "thing" in the special that follows the cast members after the show ends. This is the real deal. No, it's not a fake, despite what some people might have thought.
Who Is Deepti from Love Is Blind, Season 2?
Chicago native Deepti is a data analyst in the information field at 31. If you're on Instagram, you may find her as @lifewithdeeps. She is the "product of two cultures intertwined into one soul," as her Instagram account puts it.
Upon hearing that she had been cast in the second season of Love Is Blind, Deepti uploaded a photo of herself on Instagram with the caption, "I would tell the love of my life I'm ready to light up his life because my name means light." For her many followers who have been wondering "when I'll be married," she wrote: See if I get lucky in love by watching my story on FEB 11th @loveisblindnetflix.
The only good thing to come out of #LoveIsBlind2, is Kyle and Deepti getting together. Almost makes it worth watching the rest of that train wreck! 😄😄#LoveIsBlind #LoveIsBlindAfterTheAlter pic.twitter.com/s4nbFZqDlg

— ~ Liz ~ (@Shrinkie_Dink) September 17, 2022
Deepti's Linkedin profile says that she's been an IT analyst at All State since 2019. In 2014, she became a business analyst at the firm. Deepti interned with Mediacom in 2012 for two months, first as a commercial sales and retention associate and then as a coordinator.
She worked as a Quote and Bind Sales Associate Intern at State Farm Insurance and as a case worker aide for Lutheran Senior Services. In 2013, she received her bachelor's degree in psychology from Bradley University and minored in business management.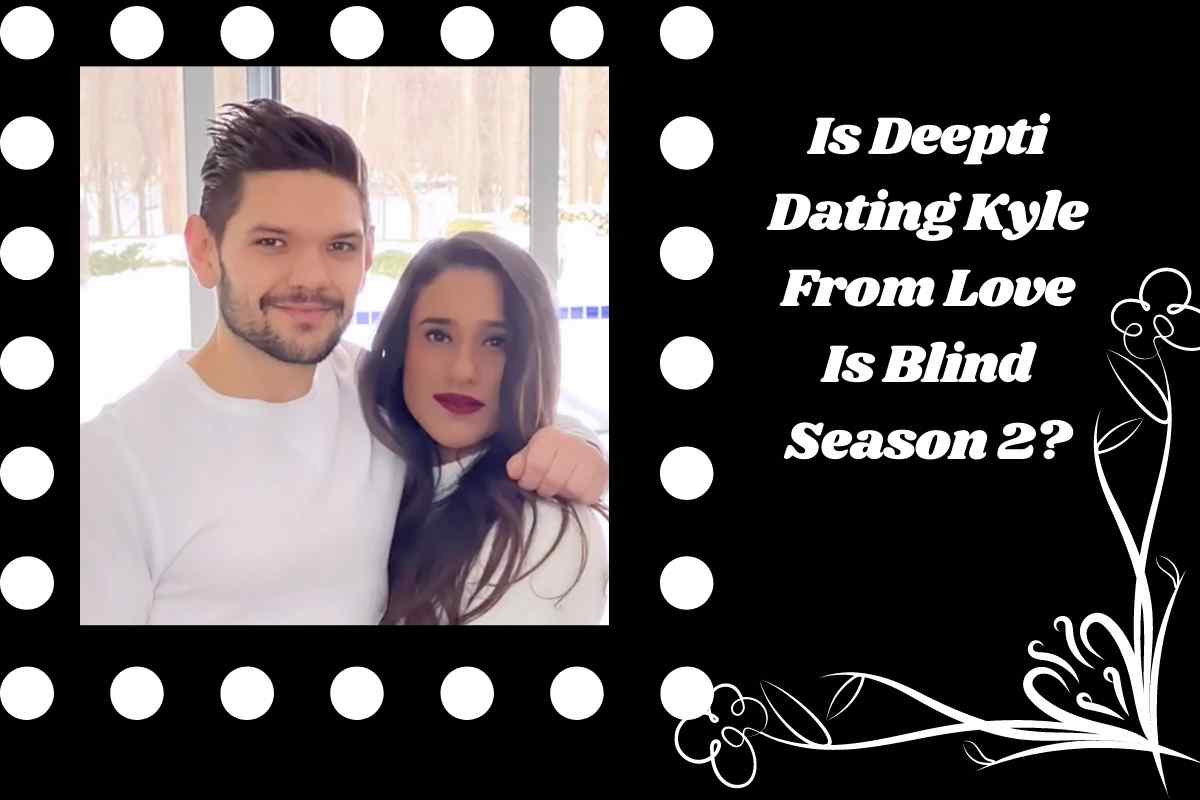 Who Is Kyle From Love Is Blind Season 2?
Kyle, originally from Chicago, Illinois, is a 29-year-old glazier and construction worker. The Instagram handle to follow him on is @kyleabrams10. His Instagram bio simply says, "Chicago,."
To celebrate his casting on Love Is Blind season 2, Kyle shared a photo of himself on Instagram with the caption, "My biggest pet peeve is someone who has a negative gloomy attitude." 'Will this KYLE find love behind the wall or punch through it?' he asked in a caption. Learn more about it on Netflix on February 11 at @loveisblindnetflix!
Do you enjoy Shows and films? If so, we've selected the top two currently popular shows you'll adore whenever they air: Top TV Shows And Movies About Queen Elizabeth II On Netflix and Netflix's Newest Original Series, The Addams Family.
Are Kyle And Deepti Dating?
Kyle and Deepti's relationship was revisited for a second season of Love Is Blind: After the Altar. On Friday, September 16, the first episode of their new show aired, chronicling the beginning of their romantic engagement.
Deepti says in a voiceover during the season premiere trailer, "I simply want to be around him all the time, honestly." If we take it there, it might be the best thing ever," she says to Kyle in another tape. What if it doesn't work out, though? Deepti admitted she envisioned a future with Kyle as her "lover" and "spouse."
She continued, "He's the last person I talked to before I went to bed and the first thing I think of when I wake up." I envision myself working with him for the rest of my life, which makes me tell him that. While their status as a couple is still up in the air, Deepti has made no secret of the reasons she broke off her engagement.
The information data analyst admitted to Life & Style in an exclusive interview that the couple had discussed their lack of chemistry and how the lack of physical contact had been a problem for them.
However, it's not a one-way street. I shared your sensation. So I'm not precisely flinging myself at him, either," Deepti said. You should still have respect for your fiancée or even just a friend, so seeing it again was quite tricky. When you're with other people, you don't describe them like that. I don't think he realizes how bad it is, and that's why I know we'll never be good friends.