It's official! Criminal Minds will be revived by Paramount+ for its sixteenth season. It will air for the first time on the streaming service, as it previously aired for 15 years on CBS. After its 324th episode aired on CBS in February 2020, the crime drama was canceled. CBS canceled the show.
According to some sources, Criminal Minds will become a regular series on Paramount+. However, this will likely rely on how well Season 16 is received by the audience. Now that the show's return has been confirmed, people are eager to know when it will premiere and which cast members will return. And is it truly a relaunch?
Read More-
Criminal Minds Season 16 Story: Where Will It Pick Up?
COVID-19 appears to be making its way into Criminal Minds' plot. During the pandemic, an UnSub creates a network of serial killers, which the team will have to contend with in Criminal Minds Season 16. And now that the globe has begun to open back up, this network of serial killers has begun to strike again.
Each of these serial killers and the mastermind behind this stratagem must be tracked down and brought to justice by the squad. The team, as revealed by the streamer, would carry out the killings one by one. This means that each of the show's ten episodes will focus on a different case.
The question on everyone's mind, though, is whether Season 16 will pick up where Season 15 left off. The infamous serial killer "The Chameleon" was confronted and pursued in the double-episode series finale. Additionally, there is the possibility of Rossi's retirement in the future. Is he planning to leave the group and go hunting on his own?
How Criminal Minds' Cast Can Return For Season 16
Here's how each confirmed cast member and character may continue where they left off on the recently revived Criminal Minds in season 16. After a spectacular 15-year run, Criminal Minds will be off the air for the first time since September 2005 in 2021, when the series finale will air.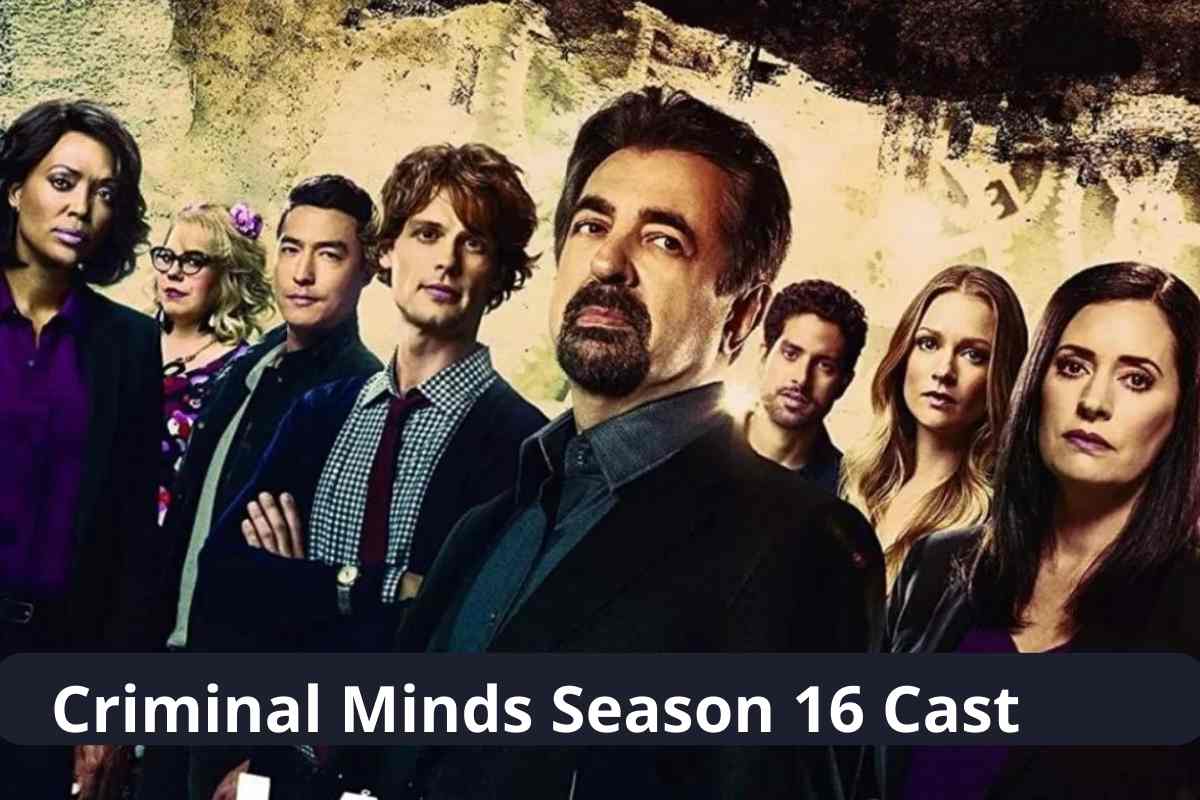 Deadline reports that this break was, in fact, extremely brief, with a ten-episode resurrection of the series announced as being in development by Paramount+ for February 2021. Who will return for Criminal Minds season 16 given that the BAU's initial 15-year run saw numerous members come and go?
Negotiations with the new streaming home of the series, Paramount+, are about to start for six of the original Criminal Minds cast members. Rossi (Joe Mantegna), Garcia (Kirsten Vangsness), Alvez (Adam Rodriguez), JJ (A.J. Cook), Lewis (Aisha Tyler), and Prentiss are all returning Criminal Minds characters (Paget Brewster).
Criminal Mind's mainstay Dr. Spencer Reid (Matthew Gray Gubler) and Simmons (Daniel Henney), who transferred from the spinoff series Criminal Minds: Beyond Borders in season 13, are presently not in the running to return at this point in the development process.
Henney is currently associated with the wildly popular fantasy series The Wheel of Time on Amazon Prime Video, whilst Gubler's motives for not returning to the Criminal Minds setting are still unknown.
David Rossi
Since his debut in season 3, episode 6, "About Face," Joe Mantegna's David Rossi has been a recurring cast member of the Criminal Minds series. Criminal Minds season 15 ended with Rossi getting shot by an UnSub and being reminded of his own mortality, thus he's still debating whether or not to resign from the BAU in season 16.
Penelope Garcia's retirement celebration was a fitting send-off for Rossi, who reneged on his retirement plans due to how much the department means to him. Because he canonically still heads the BAU team and is as fiery a special agent as he was in 2007, when Agent Hotchner (Thomas Gibson) persuaded Rossi out of his early retirement plans, Rossi's return to the fray in Criminal Minds season 16 is arguably the easiest of them all to pull off.
Criminal Minds Season 16: Release Date, Cast And All Expectations! https://t.co/gDElumufSr

— LOUDTECHY (@loudtechy) June 26, 2022
Luke Alvez
In season 11, Shemar Moore's Derek Morgan (Adam Rodriguez) left a gap in the BAU, and Luke Alvez (Adam Rodriguez) was brought in to replace it. Season 15 episode 5, "Ghost," is where Alvez and Matt Simmons (The Wheel of Time's Daniel Henney) are kidnapped, and this is when Alvez's greatest difficulty comes. When Alvez returns to Criminal Minds as a BAU agent in season 16, it will be as seamless as Rossi's return was in season 15.
Criminal Minds Season 16 Release Date
The Criminal Minds revival has yet to be given an official release date. To put it another way, we're still on the lookout for fresh leads. However, it is clear that the staff has returned to work.
Joe Mantegna, a longtime cast member of the show, announced the news on Twitter. On the set, he posted a picture of himself with a thumbs up. He used the hashtag "Criminal Minds" to accompany his photo, saying, "Just doing a little inspection today for a future job."
Criminal Minds Season 16 Trailer
The 16th season of Criminal Minds has not yet had a trailer released. Once one is available, we'll make sure to add it to this post.