Apple does not let the news about its new products leak easily, so predicting anything about the new phones (or any other Apple products) can be a very hectic task. It looks like Apple has already started working on iPhone 14. All these sorts of news can also be potential rumors, but there is no one (except Apple) who can reject or confirm, so we'll go with the flow and tell you all about the fiasco surrounding iPhone 14 Max.
When be iPhone 14 Max released?
The latest Apple phone to date in the series of iPhone 12. But a new phone is set to be launched around September, most likely; iPhone 13. Apple has not even announced the launch date of the iPhone 13, so we cannot say anything credible about iPhone 14.
However, like a few years back, Apple skipped the iPhone 9 series, and maybe this year they might skip iPhone 13 and directly jump onto the iPhone 14 series. So, as we said before, these things can be pretty hard to predict, even for experts.
What are the rumors about iPhone 14 Max?
Ming-Chi Kuo is famous for reporting on Apple; in other words, he is an Apple analyst with over 10 years of experience in this field. So, according to this guy, Apple is thinking of releasing a cheaper iPhone 14 for those who can't afford the previous models.
As the news was revealed by someone reliable, the chances of being fake are slim to none. So, is this a win for middle-class people?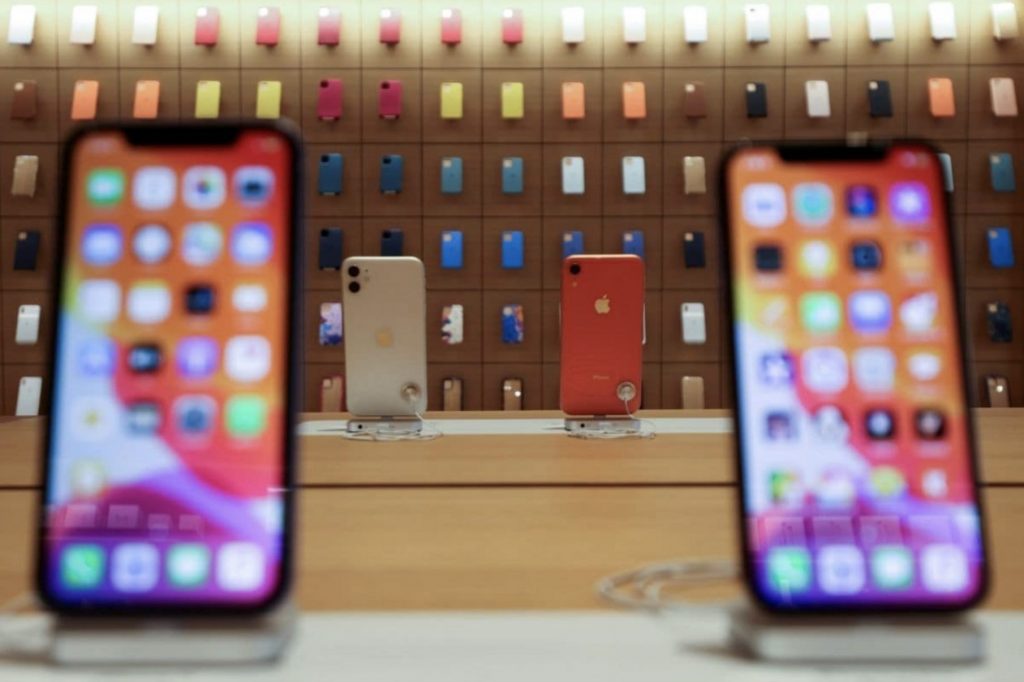 Woah, that is a pretty tricky question. Because even if the new model is "cheap," we are not aware of Apple's cheap definition. It can be different from the dictionary definition. Jokes aside, why will a big company like Apple consider lowering its price.
We don't have many details about it yet, so I guess we'll have to wait till 2022 and let Apple solve the mystery. 
What are the expected features of the iPhone 14?
Every new model of Apple is in some way or the other different from its predecessor, so naturally, iPhone 14 will also be unique in its features.
Let's talk about these features now, but Apple does not disclose all the following details before we begin. We are just summing up all the expectations (and rumors too).
iPhone 13 is reported to have a 120Hz display along with a reverse charging pad, and a 6.7 iPhone 14 will also be having the same display. It will have an advanced Touch ID and improved camera results. This is all that we know about the features so far.
How many phones does the iPhone 14's lineup have?
Apple every 2 years has updated the number of phones every lineup has. Like the iPhone 6 series has 2 models, fast forward 2 years, the iPhone 8 series had 3 models, and the latest iPhone 12 had 4 models. So, if Apple keeps up the trend, we'll most likely be expected to get 4 models.
The mini-iPhone series is getting discontinued.
When Apple launched the iPhone 12, the iPhone 12 mini did not do quite well in sales. iPhone 12 Pro max took the lead of the most selling iPhone.
So maybe Apple learned its lesson, and they decided to stop the mini-series with iPhone 12. There is no official news from Apple saying this, but this might be credible as why they would continue with something which is not benefiting them.
On the other hand, some insiders report that Apple has reversed its decision, meaning that they will continue with the mini-series due to consumer demands. All this will be clear with the launch of the iPhone 13, probably in September.
Why will Apple launch a cheap 
iPhone 14 Max
?
While the iPhone 12 did well in the market, other cheap big phones did not do badly. Meaning that it did affect Apple. And this decision of a cheap iPhone 14 is to keep up with consumers' financial status and compete with other bigger Android phones; that mostly offer better features than Apple phones.
This rumor might be true, and if it is, then this might be the best strategy for Apple.
With all that being said iPhone 14 is not getting launched any time soon. So you don't need to worry about it as we will be keeping an eye on all the official announcements by Apple, so stay tuned.
Up till then, would you like to know about the new Nintendo Switch releasing this October?