In 1976, American novelist Anne Rice released her gothic horror and vampire novel, Interview with the Vampire. She wrote it as her first novel. The novel is based on a short story by Rice from circa 1968 and follows the life of vampire Louis de Pointe du Lac as he relates it to a journalist.
Claudia, the child vampire, was based on Rice's late daughter Michelle. Rice wrote the novel soon after Michelle's death. Though it was met with lukewarm reviews at first, The Vampire Chronicles went on to become a huge bestseller and spawn numerous spin-offs.
The film version starring Tom Cruise and Brad Pitt came out in 1994, and the TV series is set to debut in 2022. The work has also been converted three times into comic book form.
Read More-
Interview With the Vampire
Production
In April 1976, just before Rice's novel was published, Paramount Pictures bought the film rights. But the script languished in development hell for a long time, with Lorimar buying the rights and then losing them to Warner Bros.
After the enormous success of The Crying Game, Warner Bros. contacted director Neil Jordan about directing another film (1992). After reading Rice's novel, Jordan was even more interested in the script, which he described as "very fascinating and bit theatrical."
He only agreed to direct if he could write the script, even though he wasn't given any credit for it. Specifically, Jordan picked up on the tale because of its focus on Catholic guilt "the most beautiful allegory I've ever read about feeling guilty about something. But these things happen without my conscious awareness, and I have no particular purpose in mind."
Has Interview With The Vampire Been Adopted Before?
There have been three different comic book adaptations of "Interview with the Vampire." On Facebook in 2016, Rice said that she had purchased back the film rights to her books and was planning to adapt them into a TV show.
You have nothing to fear but yourself.

Anne Rice's #InterviewWithTheVampire premieres Sunday, October 2 on @AMC_TV and @AMCPlus. pic.twitter.com/f9E1PkJuF2

— Interview with the Vampire (@Immortal_AMC) July 23, 2022
In January of 2018, Bryan Fuller (Dead Like Me and Hannibal) joined the team as showrunner but quickly left. Then, in July of 2018, Hulu became involved, but the idea never got off the ground there. Approximately $30–$40 million will go to Rice after AMC announced its purchase of the rights in May 2020.
Anne Rice's separate series Lives of the Mayfair Witches, about a young neurosurgeon who discovers she is the unusual heiress to a dynasty of witches, has its own writers room on AMC, so the network clearly has high hopes for the Anne Rice Cinematic Universe.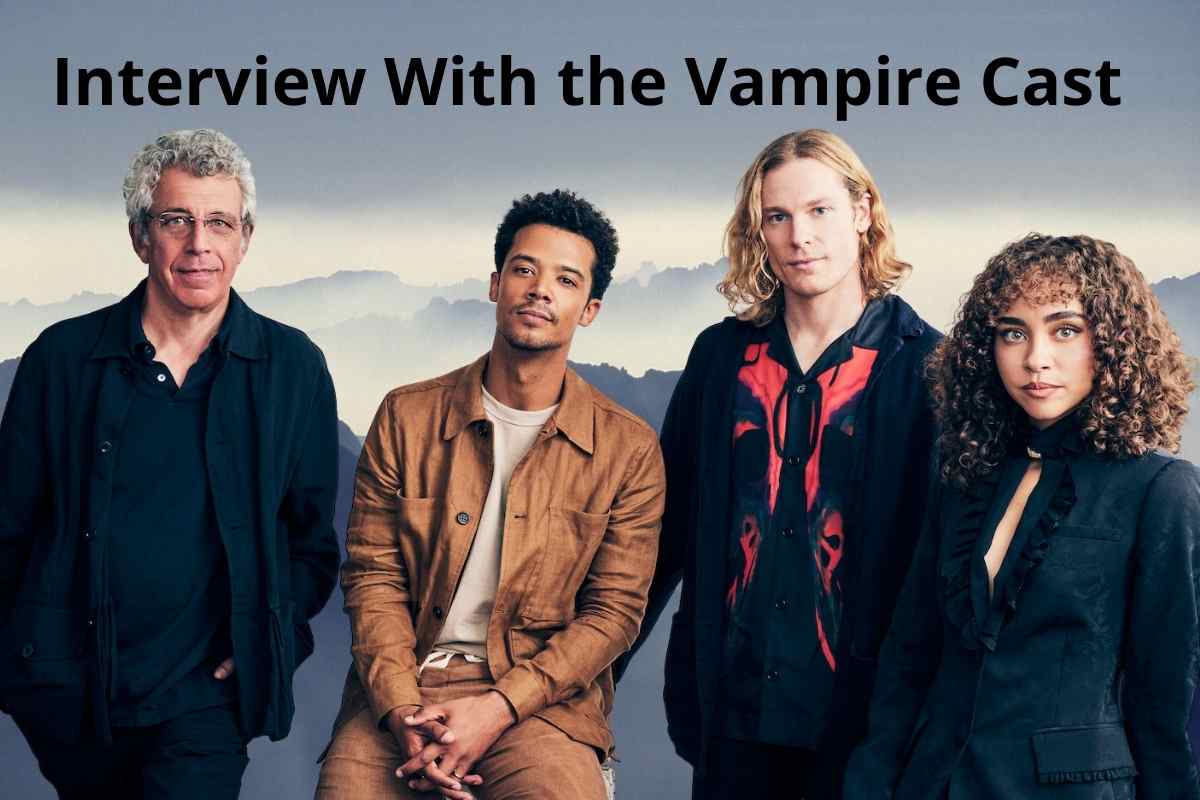 Interview With the Vampire Cast
The 1994 picture, featuring the cast is included below.
Tom Cruise as Lestat de Lioncourt
Brad Pitt as Louis de Pointe du Lac
Stephen Rea as Santiago
Antonio Banderas as Armand
Christian Slater as Daniel Molloy
Kirsten Dunst as Claudia
Domiziana Giordano as Madeleine
Later that year, Esquire published a behind-the-scenes look at the original production, including the pre-Internet uproar over the casting of Cruise that had been fuelled by irate fans and joyfully fueled by Rice.
When will Interview With the Vampire comes out?
The premiere of the seventh and final season of Interview With the Vampire is scheduled for October 2, 2022. Keep an eye on this space for further updates as we continue to get new information.
Interview With the Vampire Trailer Released
Finally, the time has come. The first full trailer for the highly anticipated new version of Anne Rice's famous gothic horror novel Interview With the Vampire was released by AMC Networks on Saturday during their presentation at San Diego Comic-Con.
This is our best look yet at the series, which was announced to premiere on AMC and AMC+ in October via key art. Previously released teasers gave fans glimpses of a few of the series characters, including Lestat, Louis, and interviewer Daniel Molloy.