Discord is one of the best applications to interact with other gamers through voice and text chat during a multiplayer gaming session. Especially if you are using Discord with a Nitro subscription. The Discord application offers several features for its users, such as voice changer and custom emojis. However, depending on the severity of the situation, sometimes we struck into a position where we need to report someone due to their harsh or cruel behaviour. There may be several reasons when you feel the urge to report someone on discord. But with the lack of knowledge, you don't know how to report someone on discord.
When Can You Report Someone on Discord?
Reporting someone on discord is the final step which you can take to teach a lesson to that person. Nevertheless, we suggest you give it a second thought, because while analysation any violation is found. Then that account will be disabled permanently.
Before reporting someone on Discord, you should know the necessary policies of Discord. Because if you report someone just because of their unusual ways of playing a game, then I am sorry to say that, the Discord team won't entertain your report.
You can only report if someone is violating any of the below-mentioned policy of Discord.
Harassment.
Spam messages.
Report when someone violates IP rights.
Any user who share child pornography.
Glorifying or promoting suicide and self-harm.
A player who is distributing the viruses.
They are threatening another user.
Anyone who shares the images of gore or animal cruelty.
Racism.
Apart from all these policies, every server has a particular set of rules globally. Hence, the admins and other members need to follow the rules.
How to Report Someone to a Discord Server Moderator/Owner
If their message doesn't fall under any of these categories, then you can't report them directly to the discord. Instead, you can get in touch with other members of the server, such as server moderators and admin.
The moderators and admins can ban, kick or mute or delete any message from the server. So, they have the full authority to deal with troublesome users.
You can simply distinguish between a server moderator and admin by clicking on their names and checking their roles. After clicking, if it says "Moderator" or "Admin" under their name, then they may be the best person to go to.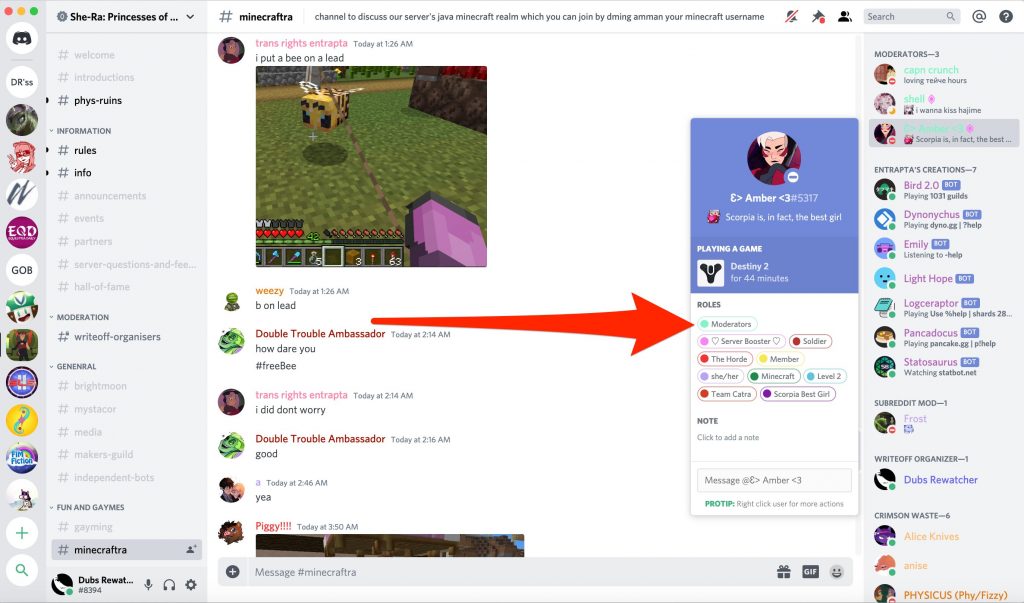 Suggestion:- If you see a crown next to their name, then this person is the owner of the server. This person would be a good option as well to report.
After finding a moderator/owner talk them privately about the person, you want to report. During the conversation, you might need to show some evidence to prove that someone has violated a rule.
If the person has deleted his message, then nothing can be done. Yet, if you still see the message, then you can tell them where it is by highlighting those words.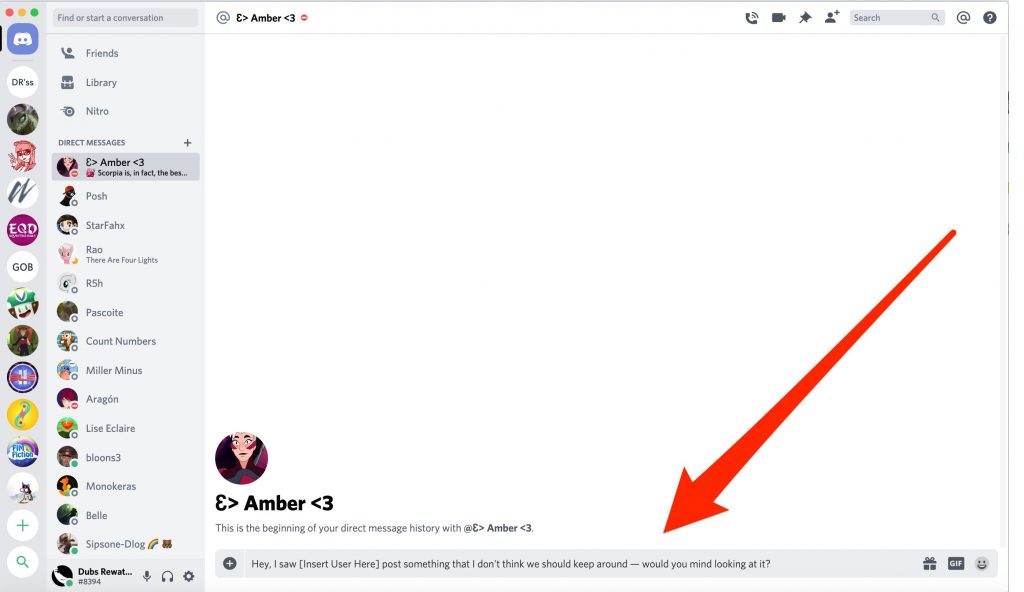 It only happens in the worst scenarios, but if a server moderator or the owner has ignored your message. Then you can report the issue directly to the Discord's Trust & Safety team.
How to Report Someone to Discord's Trust & Safety Team Through Computer?
Before reporting a user, you will need to collect his user ID. And the user ID of Discord user can be obtained after turning on the developer mode.
To turn on the developer's mode in Discord, you need to follow the steps mentioned below.
Run the Discord app in your Computer/laptop and sign in to your account.
Open your Discord setting by selecting the gear icon which is at the bottom of your screen, beside your username.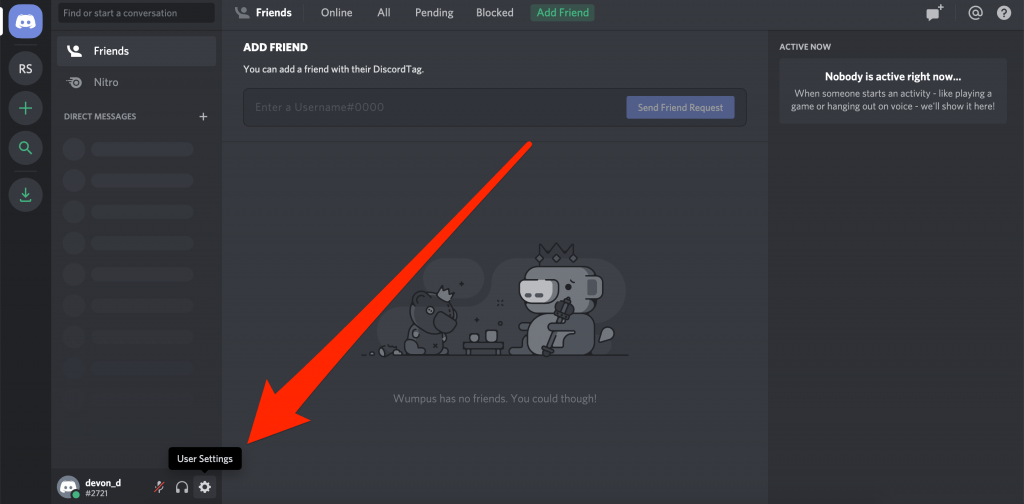 Now hit the left mouse button on the "Appearance" which is available in the left sidebar.
Scroll down and turn on the "Developer Mode."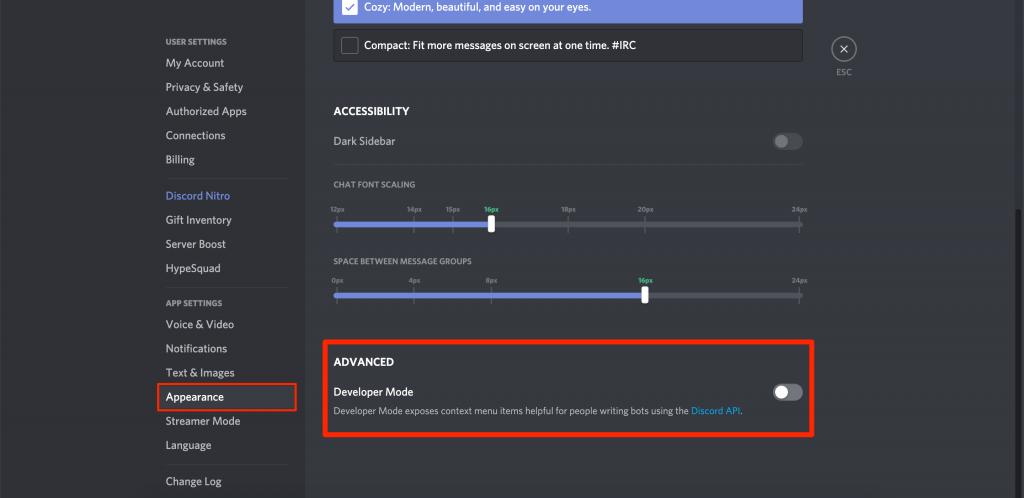 How to Get User ID of any Discord User?
Now it's time to grab the user ID. To do this you just simply need to right-click their username and select "Copy ID." After performing these steps, a string of numbers will be copied to your laptop/computer's clipboard. Now paste the user ID somewhere you'll be able to get it quickly when required.
If there is a specific message which you want to report to the Trust and Safety team, then you'll need to get that message's link. To get the message link, go to that specific message which you want to report then click on the three dots that get visible when you hover over the cursor on message. Then, click on the "Copy Link." And paste it somewhere secure as well.
Now you have all the information, and you are all set to report a user to Discord's Trust and Safety Team. While submitting the report form, you'll need to provide your E-mail address and the two ID's which you grabbed earlier. After entering every necessary detail, always be sure to give some background to your report as well by describing actually what happened and which rule you think has been violated.
If you have taken the screenshots, then it is advisable to attach them all with the same report.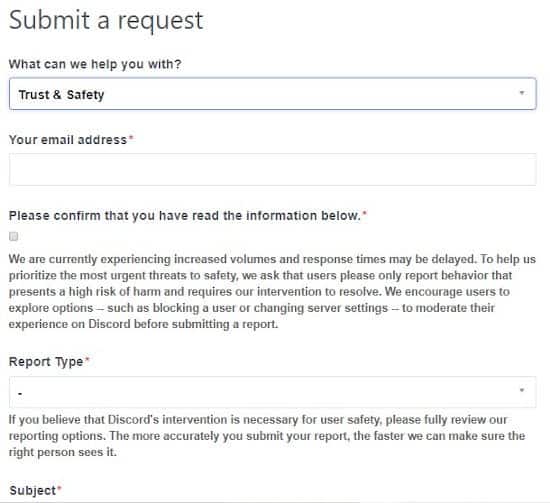 Once you hit the "Send" button, the report will be successfully sent. And the team will take care of the rest. After doing a brief investigation, the team may send you an e-mail regarding the result, or they may also ask some more shreds of evidence.
How to Report Someone on Discord from a Mobile Device
The process to report someone on discord by using a mobile device is very simple, comparatively to laptops or computers. Though you still need to enter in the developer mode to get the user ID and message link.
Open the discord app in your smartphone, then head into the user settings by tapping the gear icon. The settings can also be opened by clicking the profile picture, which is just located next to your Discord user ID.
Quick Note
All the iPhone users can open the settings by giving a tap on "Appearance" and then "Advanced."
While all the Android OS users can open the Discord settings by scrolling down the "App Settings" menu then tap "Behavior."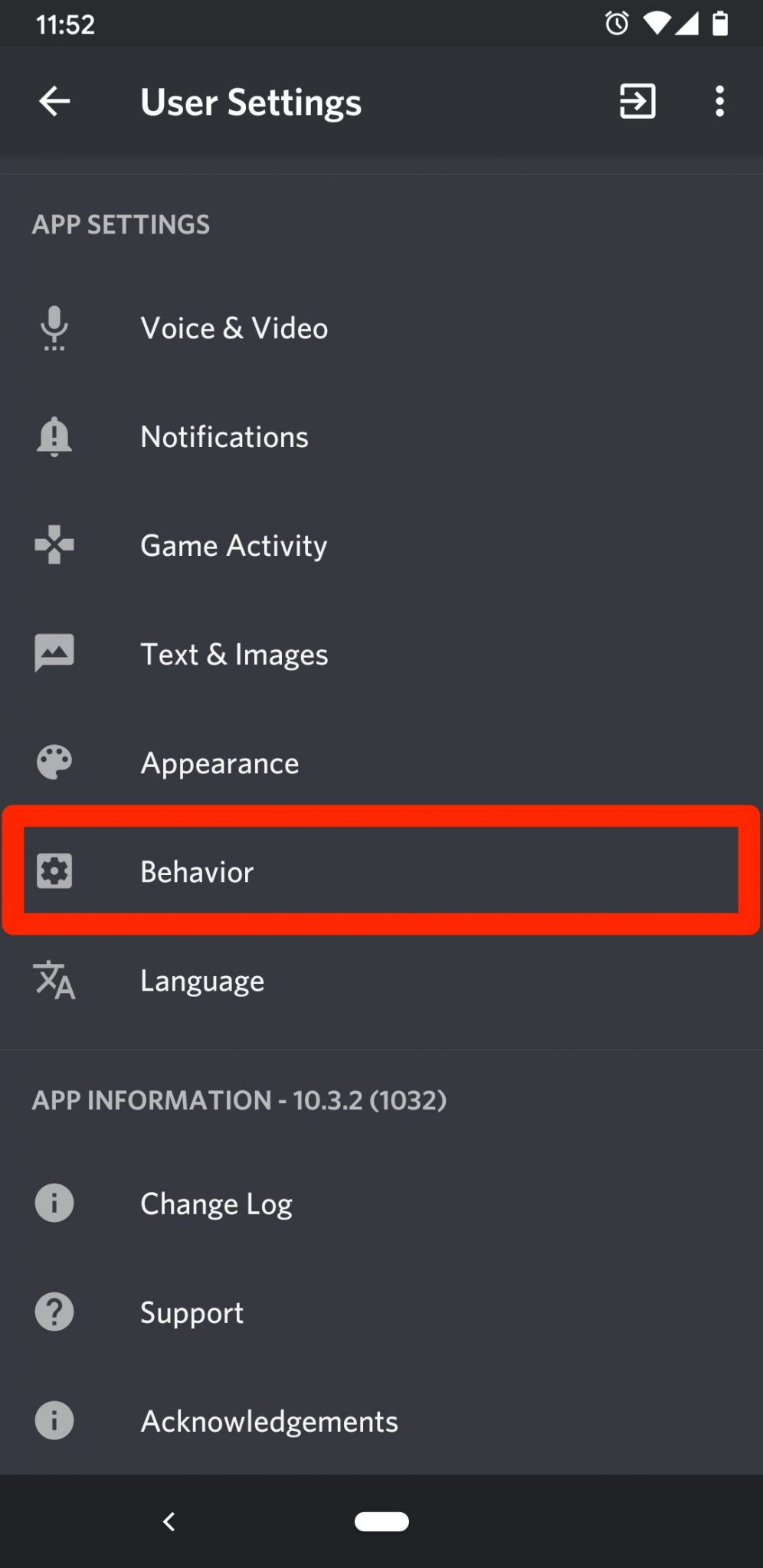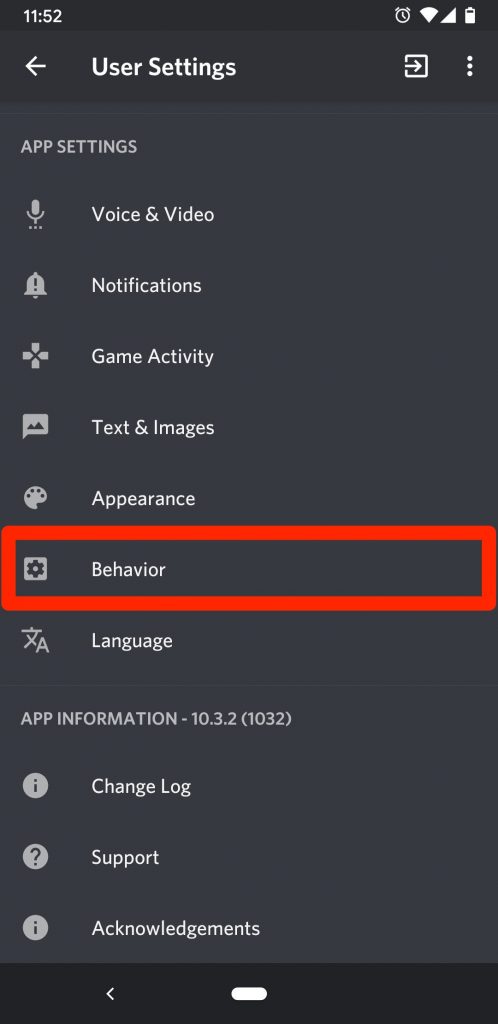 To turn on the developer mode toggle the button to the "on" position.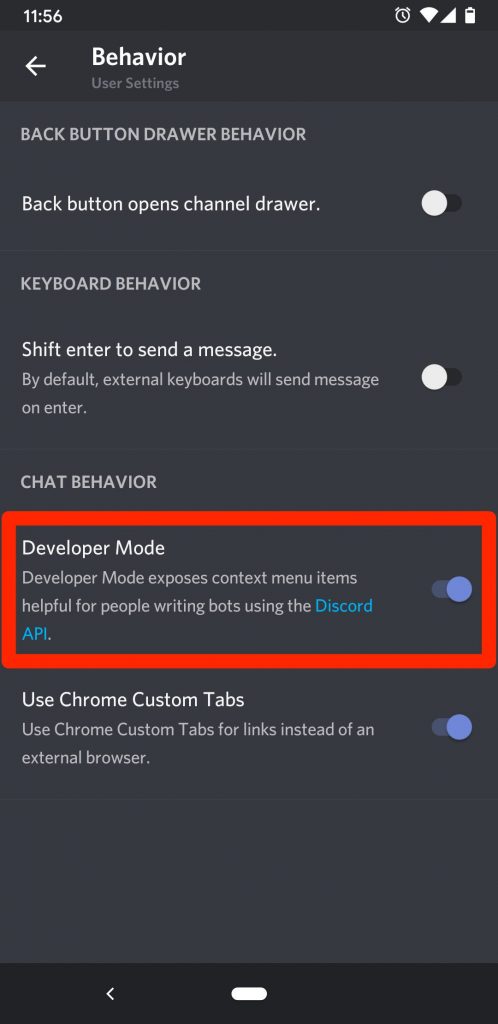 Now Get the User ID by following these options.
Head into your profile by tapping on your profile icon/picture.
Click on the three dots, which are placed in the upper-right corner of the device's screen and then select "Copy ID."
Once you've got the user ID, paste it somewhere where you can find it again to provide to the Discord's Team.
If you need to copy the message link, then go to chat and tap and hold that message. On an IOS device, select and click "Copy Message Link." On an Android smartphone, tap on the "Share" button then "Copy to clipboard."