In a surprising turn of events, Harry Styles has made a bold statement with new ink, leaving fans speculating about its significance. During a boat trip with friends in Bolsena, Italy on July 28, the singer was spotted with a thigh tattoo that seemingly reads "Olivia." The sighting comes eight months after sources confirmed the breakup of Styles and Olivia Wilde, who had been dating for two years.
Upon noticing the tattoo, fans flooded social media with interpretations of its meaning. While many believe it to be a tribute to Wilde, others have pointed out that it could also be a reference to the One Direction song "Olivia," which Styles co-wrote in 2015 with Julian Bunetta and John Ryan.
Styles was seen on the boat excursion with Late Late Show host James Corden and his wife Julia Carey, alongside Victoria's Secret model Jacquelyn Jablonski and her reported partner Xander Ritz.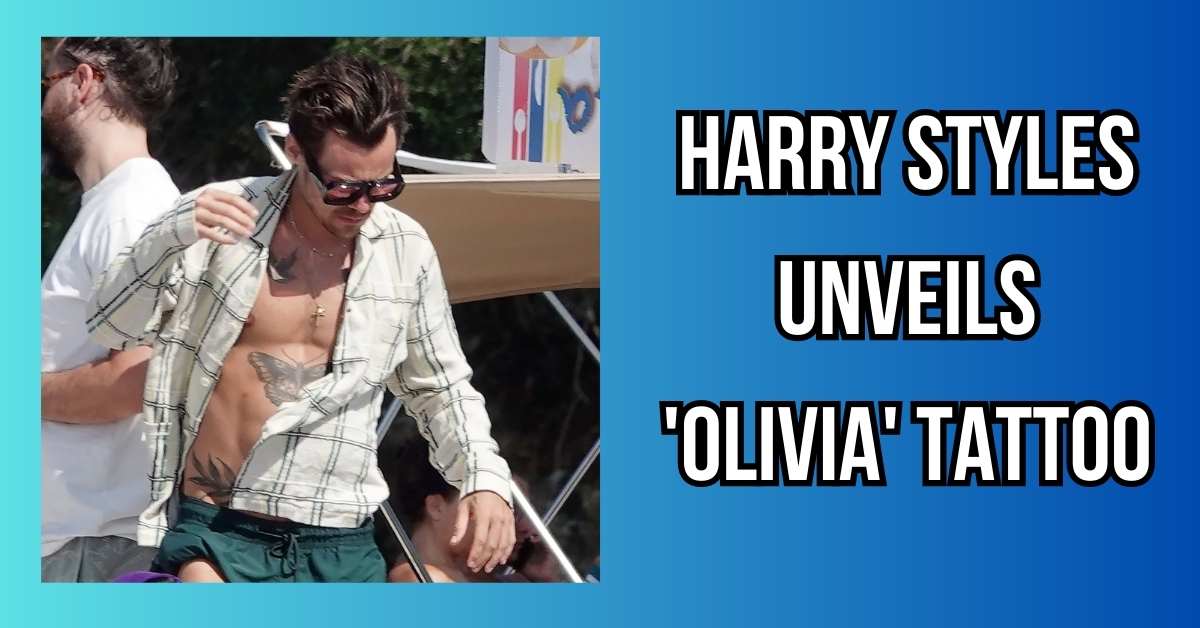 Do you know that 10 dogs sadly dἰed from heat stroke while being transported from O'Hare International Airport to Michigan City, Indiana? The incident has prompted demands for a thorough investigation into the circumstances surrounding the catastrophic event:
Meanwhile, Olivia Wilde, known for her privacy when it comes to personal matters, has never displayed tattoos dedicated to her partners, including Styles. However, she does have tattoos of her and ex-fiancé Jason Sudeikis' children, Otis and Daisy, on her arms.
Despite the couple's silence regarding their split, fans have been closely following their actions. In June, Olivia subtly showed her support for Styles by "liking" an Instagram video of him performing a solo rendition of One Direction's "What Makes You Beautiful" during one of his Love on Tour concerts.
As of now, Harry Styles' representative has not responded to requests for comments on the new tattoo. Regardless, it has certainly caught the attention of fans worldwide, leaving them curious about the deeper meaning behind the ink.