After the two attended the Venice Film Festival this week, rumors are floating around the internet that Harry Styles and Olivia Wilde had split up. As Olivia's film Don't Worry Darling, in which the singer also stars, is set for release later this month, both celebrities are present at the illustrious event.
The film tells the tale of a housewife from the 1950s, played by Florence Pugh, whose world starts to crumble as a horrifying truth emerges. Harry plays Florence's husband in the movie Olivia is directing, and they are all in Italy this week to talk about the upcoming drama.
Fans are now theorizing that the musician and director had broken up. Continue reading to learn why.
Harry And Olivia Did Not Still Together?
Harry and Olivia are still together as of September 2022 and have not made any public announcements to the contrary. However, some viewers are sure they had broken up after their conversations regarding the event. Well, they didn't talk to each other.
Videos show that the two did not interact much while at the Lido event and did not sit together. In a photograph, they can be seated in the crowd, with actor Chris Pine established in front of them. The actress is wearing a lovely yellow gown, while Harry is wearing a blue suit.
The stars are out in Venice. ✨ #DontWorryDarling is only in theaters, September 23. pic.twitter.com/8InN3ZGkfB

— Don't Worry Darling (@dontworrydarlin) September 5, 2022
The Wonder Woman actor sat between them when they were seated separately for the Don't Worry Darling news conference. The couple, who began publicly dating in January 2021, may also be standing alone in group shots after the premiere.
The Singer Kissed Nick Kroll
When Harry shared a kiss with Don't Worry, Darling co-star Nick Kroll, the split rumors were further fueled. The singer for Watermelon Sugar turned to his co-star and drew him in for a kiss after the film received a five-minute standing ovation.
In a video, Harry can be seen putting his hands on the actor's face and pecking him while spectators applaud. The brief clip doesn't show Olivia's response, but he then offers him a great, extended hug while Nick beams.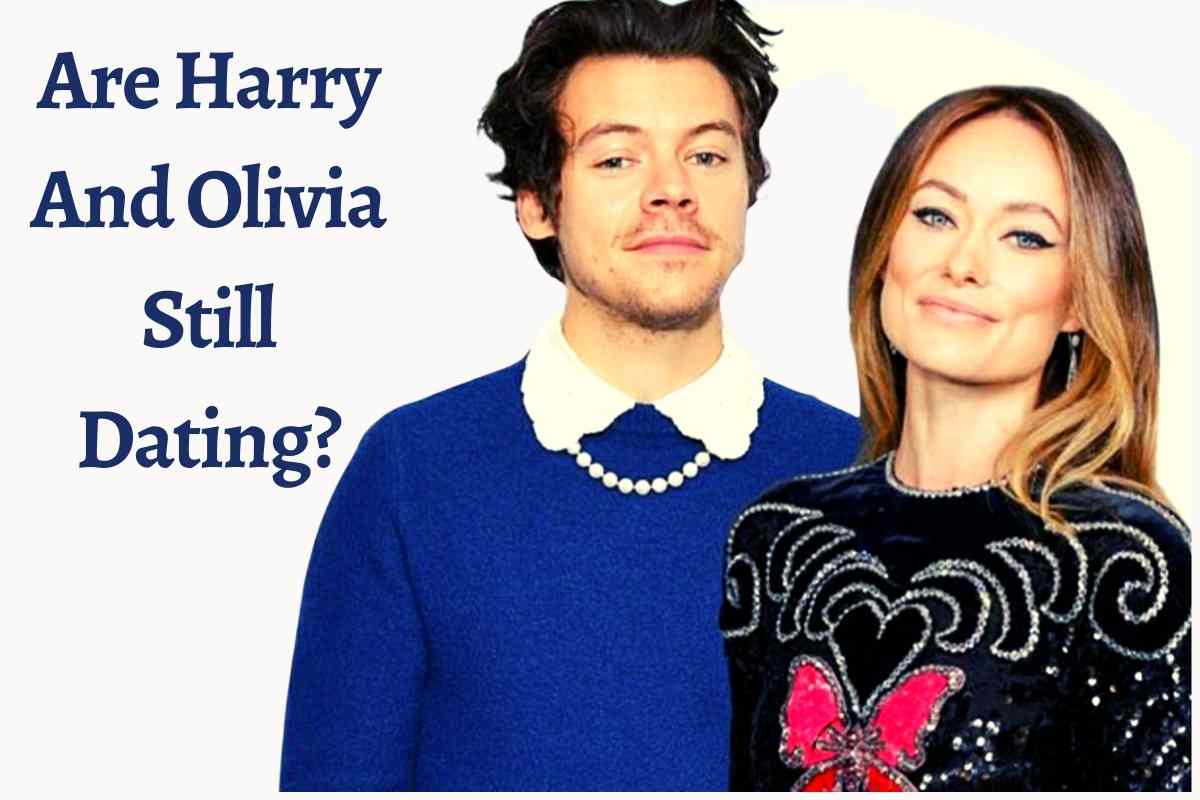 Harry And Olivia Break Up
The pair's separation after they arrived at the Italian film festival separately has also sparked speculation among fans. In a video, Harry can be seen coming on a boat by himself while donning a cream pinstripe suit and brown sunglasses and waving to spectators.
They didn't stand together during their joint photo calls, as Olivia arrived on her own while donning a vivid green Chanel outfit. Fans are sure that the couple had broken up after seeing Chris Pine and Gemma Chan standing between them in the arrival images.