Gucci Mane (real name: Radric Delantic Davis) is widely regarded as an early innovator in the hip-hop movement. Singles like "Freaky Girl," "Lemonade," "Beat It Up," and many others from Gucci's albums and mixtapes have kept fans amused for years. Gucci is a devoted artist and a loving father.
Next to a slideshow of pictures, the rapper said, "Im very glad that my baby girl is here and she's so lovely and healthy 2/8/23 7lbs 2oz." The first picture in the slideshow shows the rapper kissing Ka'oir as she cradles the baby from the hospital bed. Mane, whose given name is Radric Davis, also shared the newborn girl's name in the caption: "ICELAND DAVIS," to which he attached the adorable hashtag "Daddyprincess" and the symbols for two hearts and a crown.
Learn More by Exploring the Articles Mentioned Below:-
Ka'oir, a model, also posted the good news on her Instagram account. Say it with me now: "The newborn princess has arrived!" She exclaimed, "Beautiful and healthy!" before announcing the baby's full name: Iceland Ka'oir Davis. Their first child, son Ice Davis, was born in December 2020, making Baby Iceland their second child together. Ex-girlfriend Sheena Evans is the mother of Mane's 15-year-old son, Keitheon. However, Ka'oir also has three children from previous partnerships.
View this post on Instagram
Producer Zaytoven was among the many people who left congrats and best wishes for the new parents and their baby in the comments area of Mane's post. Big Joe chimed in, "God bless, MY GUY." Busta Rhymes and 2 Chainz both chimed in with their own well wishes, with the former saying, "Nothing more Powerful than the beautiful black family. To which the latter just replied, "Congrats cuz" to his "Good Drank" partner.
Gucci released a moving video for "Letter to Takeoff" towards the end of last year as a homage to Takeoff, a member of the Migos who was shot and killed in a Houston bowling alley in November. Longtime friends and musical partners, the pair worked together on numerous tracks throughout the years, including "Us vs. Them," "Yay," "Wop Longway Takeoff," "Hell U Talking Bout," and more.
Who is Gucci Mane?
Gucci Mane is an Atlanta, Georgia-born rapper. Famous for songs like "Both, I Get the Bag" and "Wake Up in the Sky," Gucci's true name is Radric Delantic Davis. Since he first appeared on the hip-hop scene in 2005, the seasoned musician has released 14 studio albums.
He proposed to his future bride Keyshia Ka'oir at a 2017 Atlanta Hawks game, and the couple wed the following year. A 10-part series, Gucci Mane and Keyshia Ka'oir: The Mane Event, was filmed by BET about the extravagant event.
Gucci Mane Children
Gucci Mane's children with ex-girlfriend Keyshia Ka'Oir are two sons named Keitheon (born in 2007) and Ice Davis (born on December 23, 2020). The 42-year-old rapper has a kid named Keitheon with his ex-girlfriend Sheena Evans, as reported by The Blast. He revealed in his book that he had a son born in 2007 but had no idea about the birth until the youngster was 10 months old.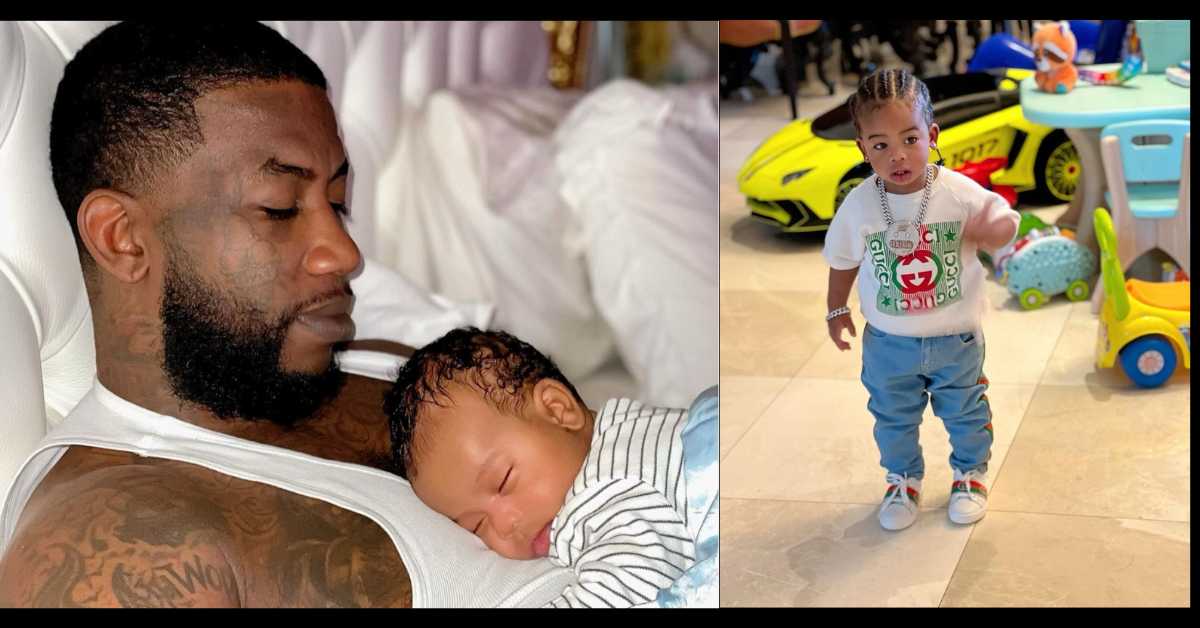 It is highly suggested that you keep your connection to thetheimportantenews.com open at all times. if you want to learn more about the information provided in the previous section. The reason being, there, you'll get entry to supplementary materials.