Google Maps is getting three updates just in time for the warmer months, according to a blog post published today. According to what the Mountain View gang had to say, "This summer, and well into the future. Google Maps Unveils New Features Immersive View And Better Navigation.
You can use Google Maps to help you stay organized and connected with friends as the weather gets warmer and you're itching to get outside and explore new places. Whatever your plans, whether you're visiting famous landmarks in a new city, taking a bike ride around town, or meeting up with friends, these updates will come in handy."
Read More-
Three new features Are Coming To Google Maps, Two Of Them Are Rolling Out Now
Google Maps has added "photorealistic aerial views of roughly 100 of the world's most famous locations in cities including Barcelona, London, New York, San Francisco, and Tokyo" to assist you in planning your summer travels.
According to Google, this is the first phase of the debut of Immersive View, which integrates artificial intelligence with Street View, aerial, and satellite imagery. In a May blog post, Google described Immersive View and how it enables users to "fly" above a region to observe how it appears at various times of the day.
Google Maps unveils New Features for its Users https://t.co/aF8n722X4A pic.twitter.com/3SL7hQmgoR

— Tech Build Africa (@techbuildafrica) December 11, 2020
Then, after "gliding" down to street level, you can "peek" into bars and restaurants to get a feel for the interior environment.  Google is integrating this innovative new technology into its well-known app. According to Google, cycling has increased by 40% globally, which is not surprising considering the nicer weather and higher gas prices.
Google has been giving Maps users bike routes based on city data and AI for more than 12 years. You may compare various routes with Google Maps' new cycling route information. You can use the data to determine the height of the roads and trails along your route as well as the likelihood of encountering busy roads, stairs, or steep slopes.
Location sharing notifications are fantastic for meeting up at a stadium, theatre, restaurant, or store
The location-sharing notifications are the subject of the third and final of the three new updates. Google provides a genuine example to demonstrate how this works. "Assume you and a few of your pals are going to a concert.
The concert venue's address can be used to set up a notice so you know when they arrive and can immediately meet up with them if they've already agreed to share their location information with you. Alternatively, you might set up a notice to alert you when they've left the place."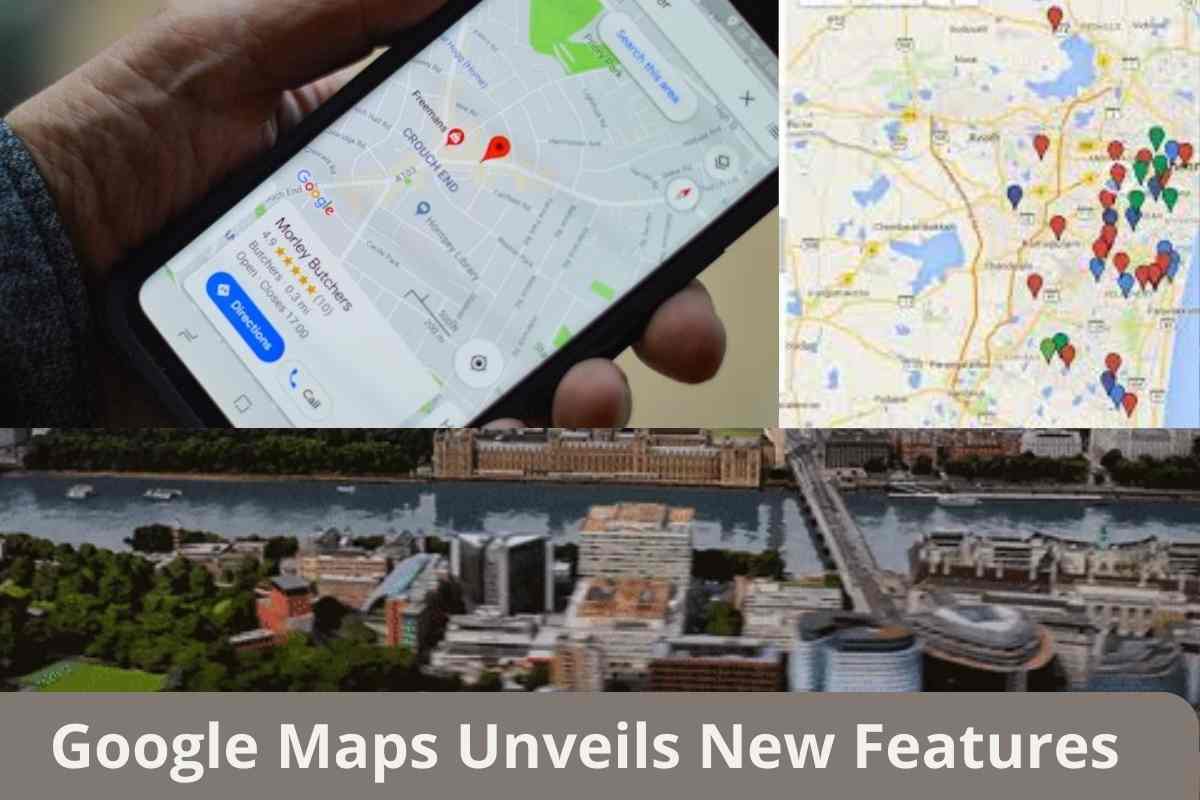 These notifications can only be sent to people who have chosen to share their location with you, in order to safeguard their privacy. According to Google, "In addition to a one-time push notification in the Maps app and an email, the individual who has shared their location with you will receive recurrent monthly emails informing them of this.
You have complete control over whether or not you want to share your location with others." The first two of the three new capabilities are currently available in the Google Maps app for iOS and Android. Aerial photos and location-sharing notifications are included.
In the hundreds of places where bike directions are made public, the information on routes will begin to circulate in the coming weeks. If you have an Android phone and don't want to use Google Maps, you can get it from the App Store and use it on your iPhone. You can download the app from the Google Play Store by clicking on this link if you don't already have it installed on your Android smartphone.