George Jones And Tammy Wynette Divorce: George Jones And Tammy Wynette were country music's first power couple. Beautiful music was born out of their relationship, which was rife with love and pain. Their five-year marriage terminated owing to Jones' addiction issues, which began in 1969. Tamela Georgette Jones Lennon was born before the couple broke up.
Even after Wynette and Jones separated, they continued to record songs together and go on tour. Their final album together, One, was released in 1995 – three years before Wynette's sudden death at age 55. On December 4th, Paramount+ will debut a six-part limited series named George and Tammy, which will chronicle the relationship between the country music icons.
The film stars Jessica Chastain as Wynette and Michael Shannon as Jones. Everything you ever wanted to know about George Jones And Tammy Wynette's relationship, from their first meeting in a Nashville recording studio, is right here.
Read More:
When Did George Jones And Tammy Wynette Meet?
During Wynette's second marriage to singer and hotel clerk Don Chapel, she and Jones first crossed paths in a Nashville recording studio in 1968. (She was previously married to construction worker Euple Byrd for six years.)
According to the New York Times, Jones and Wynette's future husband, Chapel, were fast friends while on tour together. Jones revealed his feelings for Wynette in his autobiography I Lived to Tell It All, published in 1996.
George Jones And Tammy Wynette Divorce
Mr. and Mrs. Country Music" married in 1969, and Wynette first filed for divorce in 1973. They reconciled, though, and she blamed Jones' physician for the breakup, saying she believed he needed medical intervention for his alcoholism.
Their supporters were divided on whether or not they should support their decision to get divorced, especially since it would be their third. So, they released "We're Gonna Hold On" as they continued making solo records and duets. They worked hard to save their marriage.
And after Jones missed a recording session in 1975, Wynette told PEOPLE that the relationship was ended. After an argument with his frustrated wife, he bought a $29,999 stretch limo and fled to Florida.
Both George Jones and his new wife, Tammy Wynette had extraordinary voices, and we got to hear them time and time again on the #Opry stage! #CountryMusicPBS pic.twitter.com/zRZASnJgND

— Grand Ole Opry (@opry) September 24, 2019
Wynette declared, "This is it," despite the fact that some of the couple's acquaintances told PEOPLE that they could still reconcile. Nonetheless, at the time, rumors had it that she was dating actor Burt Reynolds.
The Story Behind the Controversial Couple's Hit Song
Written by George Jones and lyricist Earl Montgomery, "We're Gonna Hold On" was actually inspired by Montgomery's unpleasant incident at a Holiday Inn hotel. According to Jones' biographer Bob Allen, Montgomery was on tour with Jones and Wynette when he became drunk enough in the hotel lounge that he ended up charging all the drinks to Wynette's room.
"Some love lives, and some love don't. We've got the kind of love we seek. It provides us happiness all through the day. Nothing can ever make it go gone. Keeping our fingers crossed. It's going to take some time, but we're going to hang in there. The lyrics go, "We're going to cling on to each other."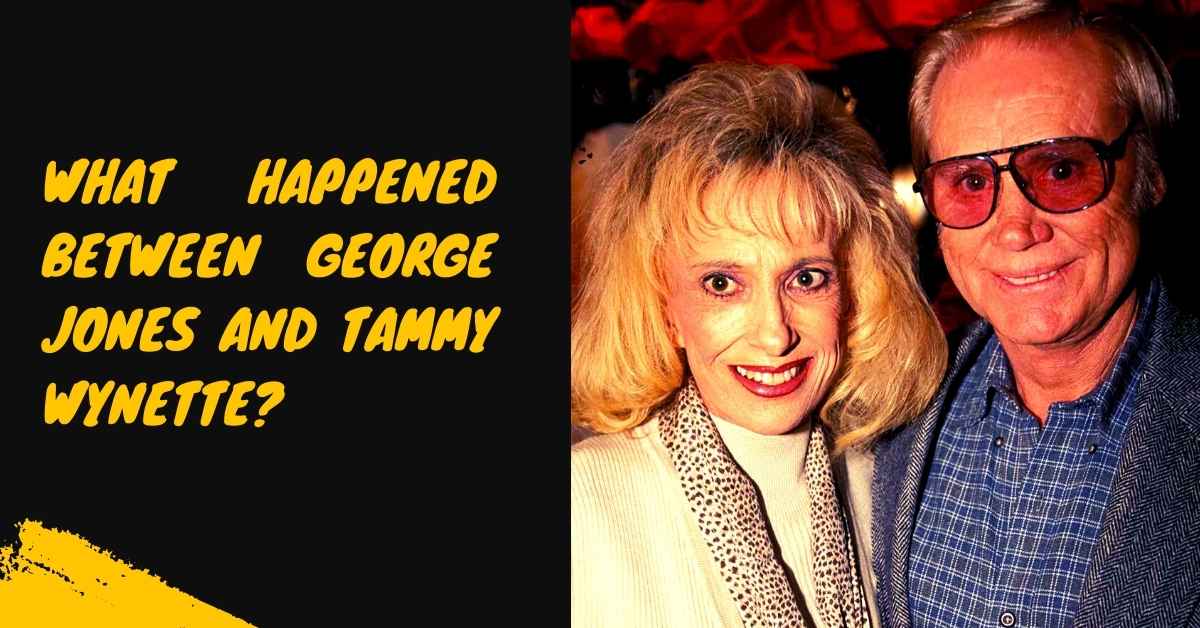 Isn't it incredible that Montgomery turned his blunder into a top-charting hit and eventual country classic? Unfortunately, the reconciliation between the country music super couple didn't last. Wynette and Jones were married for over six years at one point. Most of their marriage was during some of the biggest stages of their careers.
With a tour bus proclaiming them "Mr. and Mrs. Country Music," Jones and Wynette hit the road together. They were really dedicated to the show. "When we were on stage," Jones recounted, "we were in our own little heaven." But Jones's alcoholism became a major factor in their separation and divorce. Wynette once revealed that the divorce filing had been an attempt to curtail Jones' drinking. 
However, Jones and Wynette's relationship issues persisted on. When they were arguing after Jones skipped a recording session, his answer was to buy a Cadillac and head to Florida. Wynette filed for divorce the second time. She let it slip that George is "one of those people who can't handle happiness." 
"If everything is right, there is something in him that makes him ruin everything and destroy me with it." Their divorce was granted in 1975. Jones later recalled, "I let Tammy have everything – didn't fight it." Wynette was awarded their band, tour bus, Nashville home, and custody of their daughter. Listen to "We're Gonna Hold On" by George Jones and Tammy Wynette below, despite the fact that they eventually found happiness with other people.