In the realms of social media, emotes are used to show love, care and anger. On the other hand, gamers use them to show the joy of winning or mostly dance to mock opponents. If you are a Discord user, you also must be familiar with the emotes offered by the games Fortnite. Fortnite bully emote recently added to the game, and the same is available to purchase through the item shop.
This emote was introduced to the game on On January 5, 2021. But still, there are some bugs in it. As it constantly keeps crashing ever since its release. Apart from this, the latest updates offer several other items. Let's have a look at them.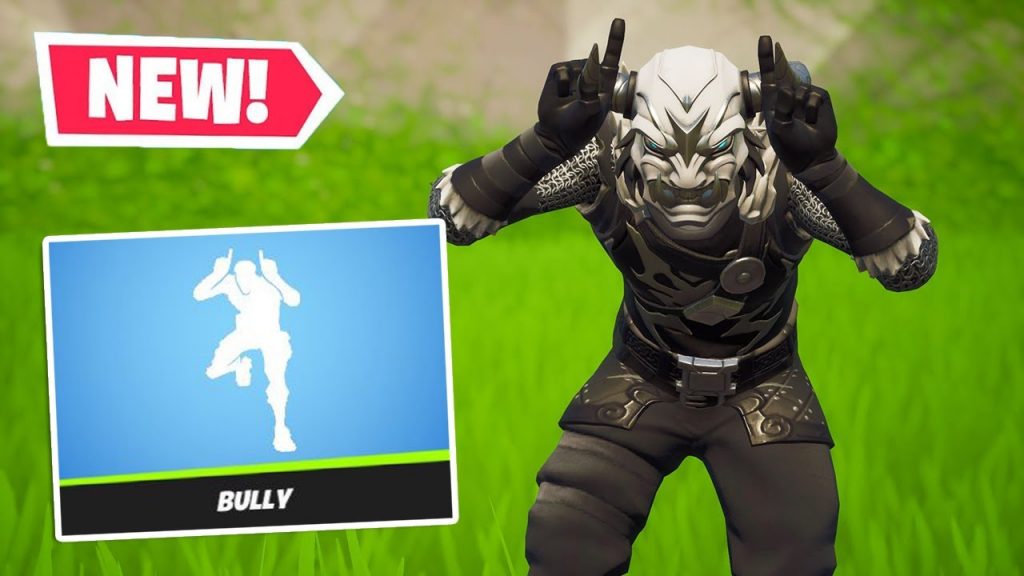 Here is the current list of items in the shop for 6th January.
Featured Item Shop Cosmetics

FLYTRAP – 2,000.
REX – 2,000.
TRICERA OPS – 2,000.
KRATOS (BUNDLE) – 2,200.
GUARDIAN SHIELD – 800.
KRATOS – 1,500.
LEVIATHAN AXE – 1,000.
VENUS FLYER – 1,200.
POP DROPPER – 800.
RELAXED FIT JONESY – 1,200.
BOX BASHER – 800.
TENDRIL – 800.
BOXER – 800.
BOXY – 800.
CRUSTINA – 800.
SIZZLE – 800.
SNAX – 500.
CRAFTED CARDBOARD – 300.
DINO – 300.
TRIASSIC – 300.

Daily

ELECTRO SHUFFLE – 800.
RAGSY – 1,500.
BALLETIC – 500.
VOLLEY GIRL – 1,200.
BULLY – 200.
SACKIN' – 200.
How to Get Fortnite Bully Emote?
All the players who are willing to add this newly launched emote in their collection can head to the Item Shop by using 200 V-Bucks. Else it also can be unlocked in the Battle Pass.
Fortnite Tracker
The trackers are handy for all the players to maintain the records of their matches during the game's initial stages. Through Fortnite statistics trackers, a player can get all the required information from their games. Furthermore, trackers also help you see all your, and your friends', player stats in Fortnite.
You can subscribe for our newsletter to get all the latest news updates directly in your mailbox. Apart from this, you can also follow us on Facebook, Instagram and Twitter to remain updated.