The Fortnite Season 5 week 5 challenges are now live. But the challenges in this season are highly dedicated to gnomes. Till now, we haven't seen any XP coins in this new wave of Fortnite quests. However, these latest challenges tasks players with digging up a Blue Coin in Retail Row. If you are also looking for the ways to unlock all of the items on offer, including the Season 5 skins, free V-bucks and more. Then Fortnite Blue Coins will be very beneficial because you can earn 20,000 XP by finding the buried Blue Coin. Despite being very less time consuming and tedious, players need to travel a lot to find Fortnite blue XP coin location. Apart from travelling, they also need to dig up the coins and gnomes while defending themselves from others.
It may sound effortless, but Retail Row is a huge location. And it has lots of spots where you need to dig for the XP rewards. To find Fortnite Blue Coin Location, we have discussed the relevant mound and house's precise position below. Have a look.
Before exploring the locations, keep the fact in your mind that You'll also be getting additional 10,000 XP through these challenges. Therefore, we assume that it is another way to level up as quickly as possible this season. Furthermore, you won't be getting any XP coins this season. Thus, this bunch of additional XP is going to help you in the long run.
How to Quickly Find Fortnite Blue Coin Location?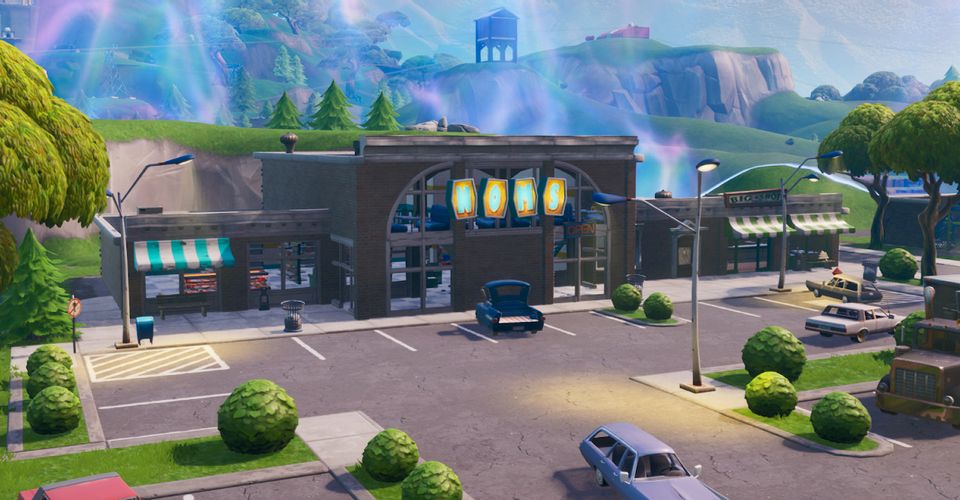 As the quest's name suggests, you'll need to go to the Retail Row to discover every hidden Blue XP Coin. Upon reaching, try observing a Fortnite house which is painted yellow. Check the image below to know the exact location on the map.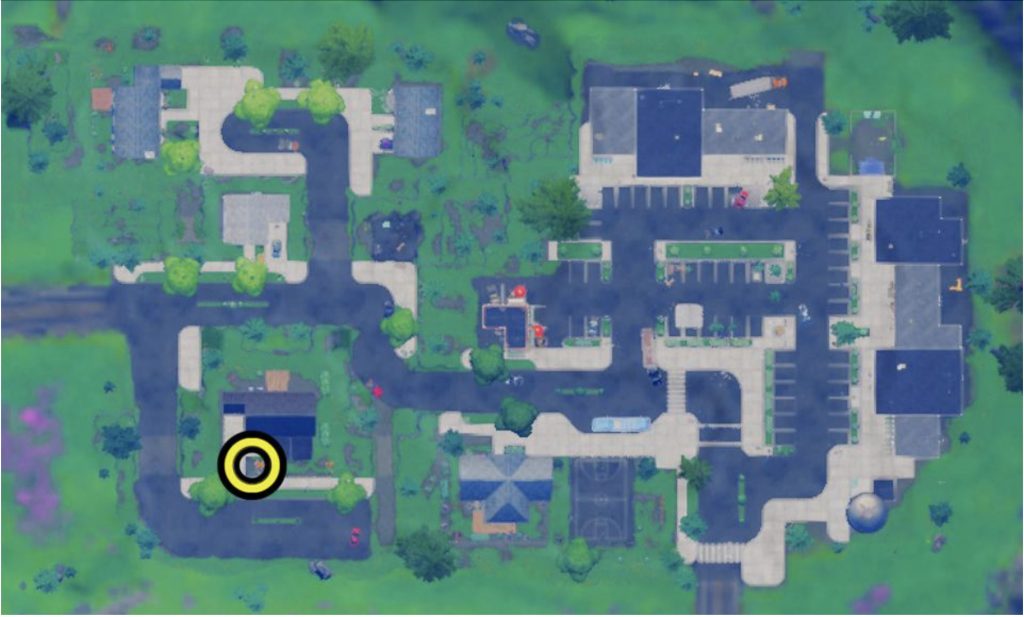 Now head to this house and look for the basketball hoop. Next to the basketball hoop, you'll see a skinny tree.
Quick Tip:- Besides the tree, you'll be able to notice a huge pile of leaves. Additionally, you should notice that it's slightly glowing blue.
How to Dig up the Coins at Retail Row in Fortnite?
To get XP points, you don't need to use any special ability. Just Pull out your pickaxe and hit the stack of leaves to dig and collect the buried coin beneath the aforementioned pile of leaves.
When you finish digging, you'll see that XPs are available to grab, and after completing the weekly challenge, you'll be rewarded with 20,000 XP.
You can see the remaining Fortnite Week 5 challenges on the places mentioned below.
Fortnite Week 5 challenges in full…
Find the buried Blue Coin in Retail Row.
Dig up Gnomes from Fort Crumpet and Pleasant Park (1).
Search chests or ammo crates (15).
Collect Gnomes from Fort Crumpet and Holly Hedges (1).
Bury Gnomes in Pleasant Park or Retail Row (2).
Deal damage within 10 seconds of resurfacing from sand (1000).
Deal damage while crouched (500).
That's all you need to know about these blue coins location. To unlock new skins or upgrade your weapons, you can spend Fortnite gold bars to enhance the abilities.