RuPaul's Drag Race UK is back for a new season and will feature 12 new beautiful queens as they battle for the title of the UK's next drag superstar!
Season 4 of the famous drag competition show will feature a brand new cast of queens who will be put through their paces in various tasks designed to put their talents, individuality, and nerve to the ultimate test in the world of drag racing.
As usual, RuPaul will play host, and Michelle Visage, Graham Norton, and Alan Carr will take turns serving as judges. Celebrities such as Hannah Waddingham, Boy George, Mel B, Dame Joanna Lumley, Alison Hammond, Lorraine Pascale, Leomie Anderson, Olly Alexander, FKA Twigs are judged this season and many more.
Drag Race UK Season 4 Cast
Baby, 25, South London
Black Peppa, 29, Birmingham
Cheddar Gorgeous, 38, Manchester
Copper Topp, 38, Cheltenham
Dakota Schiffer, 22, Sussex
Danny Beard, 29, Liverpool
Jonbers Blonde, 33, Belfast
Just May, 32, Essex
Le Fil, 36, Yorkshire
Pixie Polite, 29, Brighton
Sminty Drop, 23, Lancashire
Starlet, 23, Surrey


We've got some brand new merch for the #dragraceuk season 4 girls live now on the UK's largest and original Drag Merch store! https://t.co/gdWIdCMCdl pic.twitter.com/CTPy0TEYTL

— TuckShop (@TuckShopUK) September 8, 2022
Copper Topp, 38, Cheltenham
Cheltenham native Copper Topp, 38, plans to win the competition with her "old-school" take on the drag genre. Copper hopes to become known as the "campest queen" and says, "it's all about comedy, camp, and serving it to the world." She proclaimed atop a mountain as a Ru Girl, "I am the feel-good ginger of drag.
As a drag queen, I draw inspiration from a core group of four individuals. They are Victoria Wood and Julie Walters. All I can think about is them. And The Cheeky Girls are number three and four.
For nearly four years, Copper has been performing as a drag queen. She has said she is "always prancing about the house with a T-shirt" on her head, feeling tremendous and regaining that feeling when she dresses as a man.
Black Peppa, 29, Birmingham
Black Peppa's "home" for the past few years has been Birmingham, albeit she is originally from the Caribbean. Because she "loves spicy food" and "always carries hot sauce in (her) luggage," the 29-year-drag old's moniker is "hot sauce."
She explained, "When I was a kid growing up in the Caribbean, my mom always had chili plants in the garden and created her hot pepper sauce, so I took the name Black Pepper from her." Furthermore, a random viewing of Peppa pig gave me the idea to alter the spelling.
Because her acquaintance could whistle and she couldn't, I heard her hang up the phone. Because "Peppa pig is the original, and I'm Black Peppa with a twist." Two and a half years into her drag career, Black Peppa warned her audience that she would be "throwing you splits, dips, death dives, and high jumps off the bar" during her performance.
Cheddar Gorgeous, 38, Manchester
The Manchester native calls herself a "living spectacle and cultural icon." She is 38 years old. Cheddar, a "Mancunian busy bee," takes her drag name from a British tourist attraction called Cheddar Gorge.
She said, "Like Cheddar Gorge, I continue indefinitely and sometimes become wet. Putting on a drag show is like seeing a real-life performance. Mixing performance art, costume, and cosmetics. My drag is ethereal and otherworldly.
Therefore, anything is possible at a Cheddar Gorgeous event. When I put on my drag persona, I prefer to channel the power of science fiction, fantasy, and magic—subjects that fascinated the young nerd I was.
Cheddar has been "so lucky in life" thanks to drag, which has taken her from Los Angeles to Hong Kong, and now she's ready to prove that she belongs in the United Kingdom as the next big thing in the world of drag.
Above all else, I am looking forward to the task," she continued. I have no idea what's coming my way, but I welcome everything with open arms because I enjoy being surprised. That's the sweet spot of existence, no?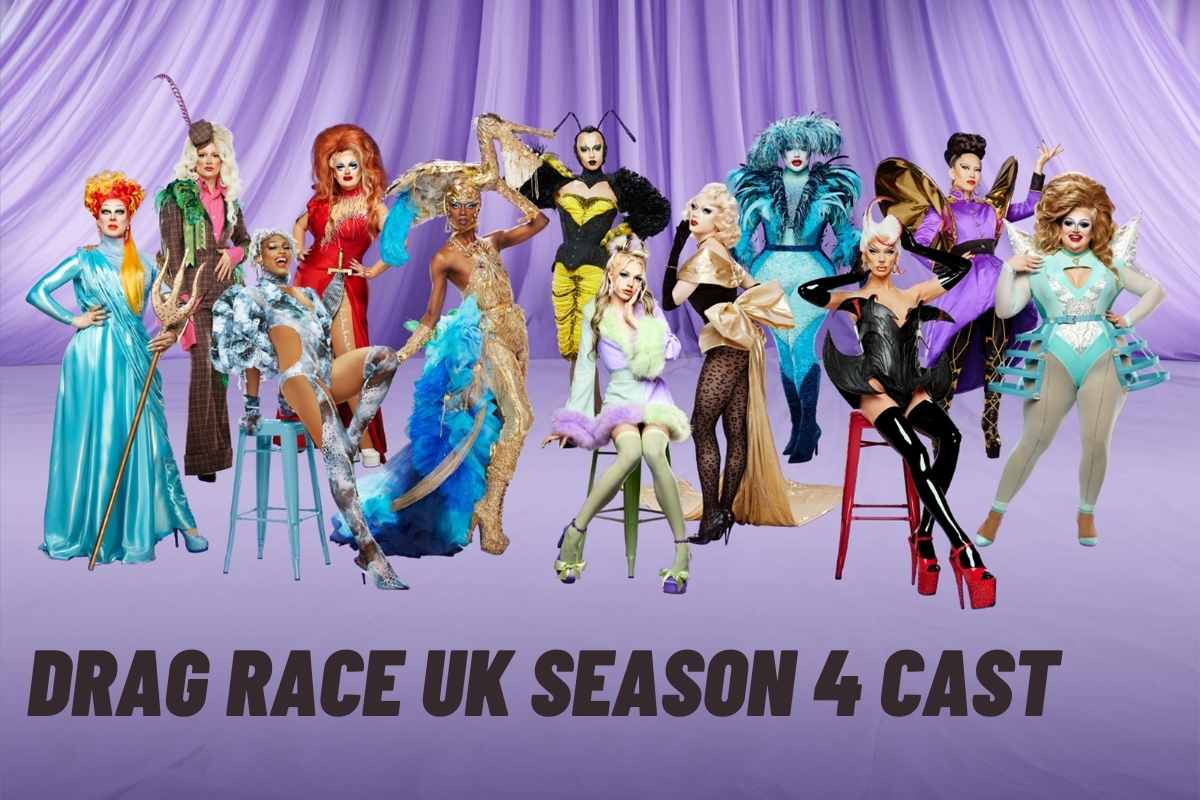 Baby (25, South London)
London's Afro Punk Princess, a nickname for the 25-year-old from South London, accurately describes her. Baby, who has been performing as a drag queen for four years, got her start in the capital city's bars. She became a "glamorous queen" after mastering "how to block my eyebrows, throw on a lash, walk in a heel" at Brighton University.
According to Baby, her "amazing attention to detail" in her appearance and performances gives her an edge over the competition. She "can see myself kind of shaking up the way things are done."
She exclaimed, "I can't wait to introduce everyone to Baby!" To describe my drag, it would have to be gorgeous, punk, and Black. I love representing my culture and playing within the area where black culture and alternative culture meet."
Drag Race UK Season 4 Release Date
On Tuesday, September 22nd, Drag Race UK Season 4 will premiere. As the queens battle to become the next drag superstar in the UK, the series will air for 10 weeks.
Drag Race UK Season 4 Trailer
There is no information about the trailer of the Drag Race UK Season 4. Till then, you can enjoy the past trailer of the previous season.