Discord Nitro, it is an optional add on premium subscription. On which we spend hundreds of dollars just to add some extra features to our discord servers. Although Nitro is the best option for the users to supercharge their gaming experience on Discord.
Or we can say, Discord Nitro is an app which is designed just for the gamers, which offer secure audio, video, image, and text communication along with 72 free games.
But, the question is, is Discord Nitro worth buying or just a waste of our hard-earned money? Let's read the article further and find out the answer.
Table of Content
What Does Discord Nitro Provide in Premium Subscription?
Paid Discord vs. Free Discord – Which is Good?
What are the Benefits Offered By Premium Discord Nitro Subscription?
Which is Better Discord Nitro OR Nitro Classic?
Why a Discord Server Booster is required?
List of Benefits Which You Get After Increasing a Discord Server's Level.
Is Nitro Worth Purchasing?
How to Cancel Discord Nitro Subscription?
How to Pause Discord Nitro Subscription?
Can I Get a Refund After Discord Nitro cancellation?
What are the Discord Nitro Alternatives?
What Does Discord Nitro Provide in Premium Subscription?
We all know that Nitro is the premium tier of Discord gaming chat service in the world. When users pay for the service, they get global access of all the custom emojis for all the channels they have joined. The subscription also includes custom Discord number tags, several animated avatars, and many other features.
Discord Nitro subscription comes with two options: Nitro $9.99 per month plan, and Nitro Classic plan, which cost you $4.99 per month. If you decide to go with the yearly plans, then you can buy Nitro plan at $99.99 per year, and Nitro Classic at $49.99 per year.
Paid Discord vs. Free Discord – Which is Good?
We all know that to earn some extra bucks companies always provides some of the features under the premium plan. But in this case, discord offers all the features which are necessary for talking to your teammates, participating in channels, and starting a server of your own.
However, the Nitro provide some extra perks along with the support for further development.
List of Numerous Benefits That Comes With Premium Discord Nitro Subscription.
Customised Discord Tag:- Whenever someone signup for discord, the registered user gets a unique four-digit number along with their username. In the free Discord, you aren't allowed to edit this tag. But in the Nitro subscription, you change the name and numbers to anything you want as long as the name and combination of figures are available.
The Fancy Badge:- All the users who purchase Nitro subscription, get a small badge next to their username. The badge shows that they are nitro users, and somehow, it is the best thing for some gamers because it makes them different from others.
HD Recording and Uploading:- The Nitro allow its users to share their gameplay screen at the resolutions of 720p with 60FPS. Else they are also enabled to share the screen at 1080p with 30FPS. Moreover, they can also upload files larger than 8MB as the maximum allowed file size is 100MB.
Animated Avatars:- Sometime, these static profile avatars become boring. Both Classic and Nitro subscriptions give their users an option to upload an animated GIF, which can be assigned as an avatar.
Global Custom Discord Emotes:- With the Nitro for Discord, you no longer will be only restricted to the default Discord Emojis. It allows users to use custom emotes on a specific server. You can use server-bound emotes wherever you go, even in private conversations.
Choose a Custom Discrim:- The Discrim is a four randomly generated digits, e.g. #1234 that accompany your Discord username. The Nitro enables users to edit and set a custom combination of four digits as Discrim. And these digits will be generated again when your subscription ends.
Server Boosts:- As the Nitro subscription comes with two server boosters, which can be used on your servers. If you want to boost more servers, then as being a premium subscriber, you can boost them at a 30% discount.
Upgraded Go-Live streaming: This feature of the subscription allow the users to stream the gameplay to a small group of people. With this feature, you can stream the gameplay videos at 720p with 30 FPS on the free tier, and on the classic, it allows to go up to 1080p with 60 FPS, or at source quality on Nitro.
Which is Better Discord Nitro OR Nitro Classic?
No doubt that both the subscriptions offer many features. But aside from the high-quality gameplay streaming and the 100 MB upload file-size limits. The main difference between these two is Nitro includes two server boosts and that costs $4.99 per month. While on the other hand, the classic nitro doesn't offer any server boost. But both tier of subscription provides a 30% discount on further boosting.
Why Do You Need Discord Server Boosters?
Creating and running a discord server is always free, and hopefully, it will be free in future. The server boosts grants you certain benefits to the Discord servers you own or frequently visit. The Discord servers get an update in levels. Whenever a user upgrades the server, each enhanced level grants it a certain amount of perks.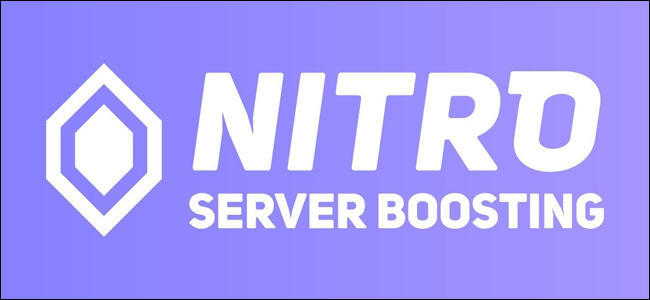 For Instance:- Whenever you want to upgrade your Discord server then you need two boosts to upgrade level 1 server, level 2 needs 15 boosts, and to complete upgrading to level 3, it takes 30 boosts.
Here is a List of Benefits Which You Get After Increasing a Discord Server's Level.
Additional 250 emojis for the group members.
The better audio quality for all voice channels.
Improved video quality for Go Live streamings.
Maximum upload limit for every member of the server.
Custom server URL and banner.
The discord server upgrade is mainly useful for the companies which are using Discord for workplace communication. But for the server owners with a lower number of active users. Discord Nitro is well enough to give their server Level 1 perk.
Moreover, the server owners always have an option to purchase a level feature, which allows them to instantly buy the number of boosts needed to complete the next level upgrade.
Is Nitro Worth Purchasing?
In my opinion, paying for a nitro subscription is just a waste of money, if you only use the discord for voice chat or join group discussions while playing games.
But if you are a leader of a community that has several active users—then paying for Nitro worth. Because you and your members will get a lot of additional features such as new global emotes, improved Go Live streaming, and increased file-size limit.
If you have no future plan to boost your server, then you can also transact for Nitro Classic plan.
How to Cancel Discord Nitro Subscription?
Whenever you get a thought to cancel the nitro subscription, then you can do it by going online.
Follow the below-mentioned steps to cancel the nitro services manually.
Log into the Discord Nitro app.
Click on the "Support" and then choose "Help & Support" at the top of the homepage of the website.
Now select "Submit a request".
Now choose the "Help & Support" option under "What can we help you with?"
After going in the option "What can we help you with?" Click on "Account deletion request" under "Type of question".
Fill out the rest of the form and provide a reason.
Now click Submit to complete the process.
How to Pause Discord Nitro Subscription?
Yes, you can always pause the services whenever you want. By login in Nitro app, you can put your subscription on hold. As a precautionary feature, you can't use the premium features during the pause period. Even, there is a minimum and maximum of two weeks cool-down period to avoid any abuse of this feature.
Can I Get a Refund After Discord Nitro cancellation?
You can always raise a refund request within the first five days after purchasing the membership plan. But if you try to claim a refund after five days, then it won't be possible, as it is mentioned in terms and conditions.
If you have made a transaction through an IOS device, then you will have to raise a refund request through the Apple App Store.
Quick Tip:- These days, almost every free trial comes up with a price tag. And as a human being, we always forget to cancel up it on time and end up by paying for the selected plan.

Or sometimes there will be an issue with the service, and they charge your card even if you remember to unsubscribe.

To avoid these type of mistakes, you can use a virtual credit or debit card, which can be easily generated through the bank.
Is There Any Discord Nitro Alternatives?
Yes, if you want, then you can try one of the below mentioned alternative of Nitro.
Mumble:- Its starting price is 7.5$/ month for up to 15 users. The benefits which it offer includes hassle-free instant set up, advanced, voice detection, provides a discount if you opt for annual billing. And las but not the least, you remain eligible for the full refund within the first 30 days of the transaction.
Riot.im:- It is free to use service that offers basic features like e2e encryption protects your privacy, can work with your own server, and easily accessible from all of your devices.
Signal:- This is also free to use app which comes with no hidden fee and on-screen ads. This app is safe and fast as it just only requires your phone number to login instead of separate username and password.