A real-life romance is infinitely preferable to any on-screen pairing. When it comes to their relationship, Tom Holland and Zendaya like to maintain their high-profile status separate from their public status as a couple.
Sometimes it's hard for fans to tell if they're still an item because of how private they are about their relationship. It was even speculated by fans that the two might get engaged by the end of 2021. Fans have been left wondering if they are still a unit in 2022 in light of their radio silence.
Tom and Zendaya Made Their Relationship Instagram Official
Zendaya tagged Tom in a photo of herself with the Disney Channel alum before the opening of their film Spider-Man: No Way Home after Tom had previously shared several gushing Instagram images of the pair.
She accompanied an Instagram post with a photo of Tom in his Spider-Man costume as a kid and one of him on the set of their film with the heartfelt phrase, "My Spider-Man, I'm so proud of you." It's for the best that some things remain constant.
Tom posted photographs from his Prada brand campaign on Instagram in January 2022, and the actress from Euphoria commented on the post exactly one month later.
Zendaya replied with a string of loving emojis on the Cherry actor's Instagram carousel photo, which he captioned with the phrase "Undress with @prada."Tom had commented on several of Zendaya's Instagram pictures by March 2022, including one from a photo session that she had posted on March 3.
How Tom Holland and Zendaya built their romance on the foundation of friendship https://t.co/ntG8u4KjbW

— Daily Mail Celebrity (@DailyMailCeleb) August 24, 2022
She wrote, "One of my all-time fave shoots," and her partner commented with three heart emojis. On the very same day, she shared yet another polished photo of herself online, and her sweetheart sweetly complimented her with three fire emojis in the comment section.
Did Tom Holland and Zendaya Break up?
Thank goodness, it appears there is no need for concern. To the best of anyone's knowledge, Tom Holland and Zendaya have not broken up and are still very much together. A number of posts on Snapchat's Discover page have spread the myth that the couple had broken up.
Fans of the couple were relieved to learn that the messages were false, but the truth did little to ease their concerns. One user responded to the reports by asking, "Wait, did Tom Holland and Zendaya break up, or is my Snapchat explore page being clickbait-y?"
Another supporter expressed the wish that Tom and Zendaya would remain together forever. I usually don't give a hoot about celebrity romances, but those two are especially close to my heart. They're the cutest thing.
Tom Holland And Zendaya Relationship
The chemistry between the two characters, who are both renowned for producing the best performances, was well received in the film. Although their relationship was later acknowledged on large screens, the fans have adored the duo from the beginning, and many have claimed that they had the same chemistry in real life as well.
In addition, it should be noted that at the time, there was additional news suggesting that the Studios had advised the couple against actually dating, even if the information has not yet been proven. The pair's relationship also took a sharp turn over time, and rumors emerged that they both were experiencing a number of difficulties at the time.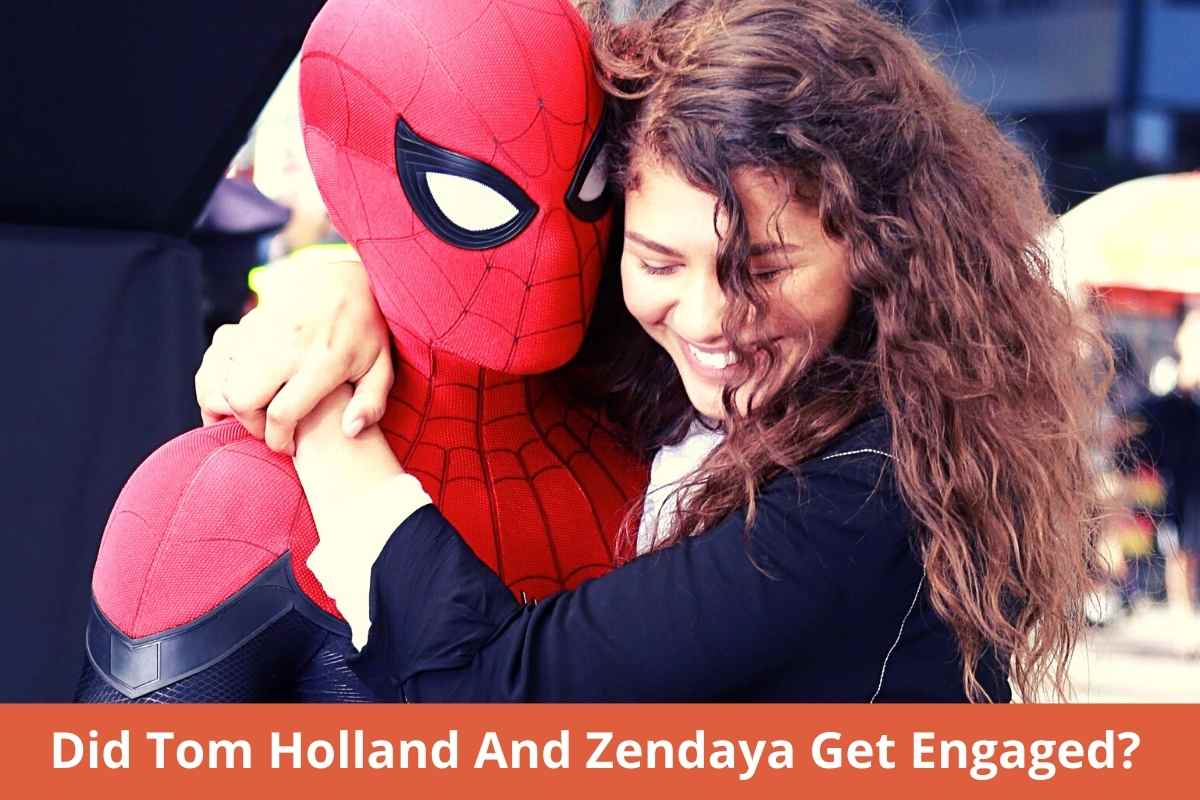 Initially, things were going very smoothly for the couple. Despite the possibility that it was more intense at the time, it is reported that things have not been stable since then. Other sources have confirmed claims that are circulating that Zendaya has allegedly dumped Tom Holland as a result of their contentious dispute, making their current predicament more challenging.
The couple has also maintained a low profile since they first started dating, despite the fans' eagerness to learn what transpired between them and how things went wrong for them. The couple's admirers are hopeful that everything is fine between them and that they will come forward to address any issues affecting them or their relationship.
Did Tom Holland And Zendaya Get Engaged?
Spider-Man fans continue to speculate that Tom and Zendaya are engaged, although the couple has not addressed the topic publicly. When she posted a mirror selfie on Instagram in December 2021, with a glittering gold ring, rumors began circulating.
The ex-Disney Channel star wrote, "It was time for a change," as the caption for the photo revealing her new look. Despite the backlash against her hand jewelry, Zendaya wore the band on her right ring finger rather than her left. Observant admirers also noted that it resembled a Bulgari ring that she had given to herself and worn many times before.