The news that pop superstar Rihanna had unfollowed Megan Thee Stallion on Instagram sent the Internet ablaze. Megan has always admired the latter and expressed a wish to work with the expectant mother.
Rihanna, who had been a fan of the H Town Hottie in 2019, shared these sentiments when she hired the 'Savage' rapper as a brand ambassador for Savage X Fenty in May 2020. Megan was an ambassador for Rihanna's lingerie line and had modelled in multiple photo campaigns for the brand.
However, her followers have recently discovered that she has removed all of her photos from the Savage X Fenty website. Twitterati speculates that ASAP Rocky's infidelity with Megan Thee Stallion contributed to the tension between him and Rihanna.
An anonymous tip regarding Rocky cheating on Megan Thee Stallion was received by the news and media organization Pop Faction, or so they say. HollywoodLife stated on March 21 that Rocky and RiRi have strengthened their relationship despite the adultery scandal, which has not been confirmed. According to a person close to RiRi, the two may be engaged shortly.
Also, Look At
Drama at Megan Thee Stallion and Carl Crawford's Record Label
However, Carl Crawford's comments provide some further context for why Rihanna may have unfollowed Megan. Megan and Crawford, the CEO of her label 1501 Certified Ent., have been in a legal battle since 2020.
Megan's legal team petitioned in early February to have Something for Thee Hotties, her 2021 album, count as an album for their recording deal.
The man in charge of my label initially complained that I was not profitable. Now he's countersuing to retain me on his label so he can increase his profits; if I'm not bringing in any dough, there's no need to keep me around.
Court papers show that the rapper's legal team argued that 1501 didn't consider Something for Thee Hotties to be an album. Megan's legal team, however, reiterated that the record company was attempting to "squeeze more money and unpaid work out of her for as long as possible."
Did ASAP Rocky cheat on Rihanna with Megan? Come on now… 💀💁🏾‍♂️

— plezureP (@bellas_vogue) March 23, 2022
TMZ said on March 21 that 1501 had filed a countersuit, arguing that Something for Thee Hotties did not qualify as an album due to its failure to meet certain criteria. Megan needs to have at least 12 "new and unreleased master recordings of studio performances" to be called an album.
The new album, according to 1501, barely has 29 minutes of original content and is filled with re-releases and outtakes.
Cheat Between Megan Thee Stallion and Carl Crawford in Cyberspace
Megan took her legal dispute against Crawford online after hearing the news of the countersuit, labelling Crawford a "power head." When the rapper found out that the record label owner was not making any money off of her, he asked why he was keeping her around instead of dropping her.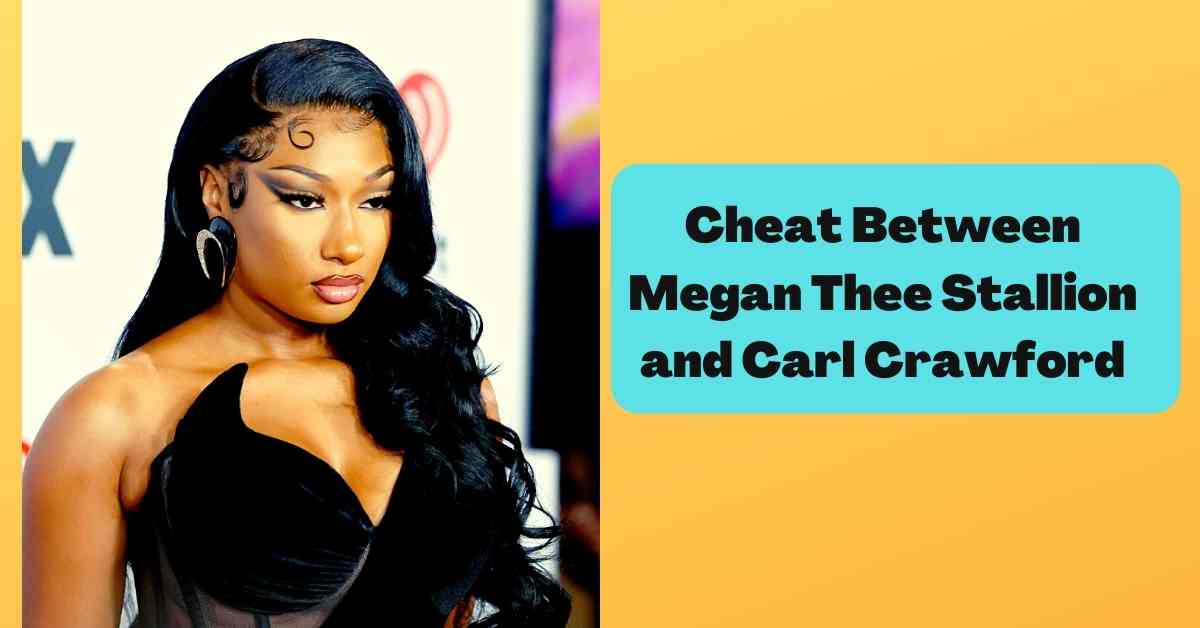 She said that she did not want to take the issue online, but she was tired of being portrayed as the antagonist. The rapper also suggested that Crawford cease making up stories about how much money she owed him.
Crawford reacted by posting to Instagram Stories, saying Megan lied and the truth would be revealed shortly. Crawford: "This is coming from a real alcoholic who has slept with everyone in the business, even the boyfriend of her best friend."
The fans started to question if Rocky had anything to do with Crawford's accusation that Megan slept with the whole business. There's been some progress recently, so maybe we'll get some answers to our questions about this.