The long-awaited moment for every Destiny 2 lover has arrived. Since Xur is back once again. This weekend he is offering Cerberus+1, Lucky Pants, Heart of Inmost Light and Felwinter's Helm. As we all know, he hangout at random locations of the game and he has the freedom to appear anywhere on the map, even inside the towers. But what's the Destiny 2 Xur Location this week?
To get exotic items from Xur, you'll need to spend the shards. However, if you are just a casual player with a few shards to spend, then it might be hard for you to judge which of his wares is most worth your investment. Nevertheless, if you want to earn enough shards to get all the items, then dismantle every Legendary gear you no longer need. All the same, you want to keep your existing gears, then read this article to get an idea about Destiny 2 Xur Location and weapons.
Destiny 2 Xur Location: Where is Xur This Week?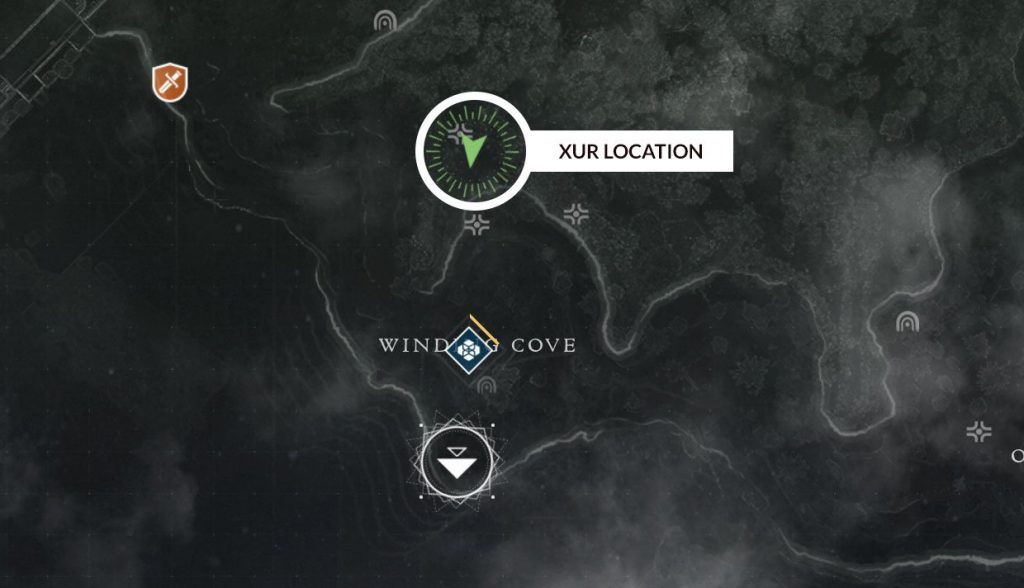 For all those players who have been waiting for the Xur can find him Xur in the EDZ, hanging out on a bluff inside the Winding Cove landing zone on earth, then turn your head north toward the mountains. If you keep following the trail, you'll eventually come to the entrance of a cave. Upon entering start exploring your surroundings to find the exotic items seller. The alternative way to reach him, jump up the side of the mountain to reach him.
What is Xur Selling This Week?
Just like every week, he has several legendary items up for sale in his inventory, such as weapons and armor for each class. Below is a list of items which he is selling this week.
Cerberus+1, Kinetic auto rifle: 29 Legendary Shards
Lucky Pants, Hunter legs: 23 Legendary Shards
Heart of Inmost Light, Titan's chest: 23 Legendary Shards
Felwinter's Helm, Warlock helmet: 23 Legendary Shards
Exotic Engram: 97 Legendary Shards (you can now purchase a second with an Exotic Cipher)