The production of Deadpool 3 at Marvel Studios has been fraught, and the latest news about the film's release under Disney is distressing.
Due to the continuing WGA and SAG-AFTRA strikes, production on Deadpool 3 was halted in July, despite the film's goal of being the first X-Men-centric feature in MCU history.
Despite the fact that the threequel is one of Disney's most anticipated films, it has been affected by the strikes that have brought the whole entertainment sector to a halt.
Deadpool 3 Release Date
As of right now, Deadpool 3 will hit theaters on May 3rd, 2024. We know this isn't the real release date, though.
'DEADPOOL 3' has moved up to May 3, 2024.

See what other movies just changed release dates: https://t.co/a8JRoNqOAj pic.twitter.com/X5ZULFnPlM

— DiscussingFilm (@DiscussingFilm) June 13, 2023
Disney has apparently pulled Deadpool 3 off their release slate internally due to the fact that the May 2024 date is now entirely impossible, despite there being no official confirmation of a change.
So, why is everyone so perplexed? Production on Deadpool 3 came to a close on July 14. Not because it was done, but because most productions have halted until equitable deals for performers and writers can be reached during the 2023 Writers Strike and the accompanying 2023 performers Strike.
After the SAG-AFTRA strike was confirmed, Deadpool 3 was the first major production to declare it was shutting down.
There may be a domino ffect on the release dates of the other future Marvel films due to the potential delay of Deadpool 3. There has been no formal confirmation of this as of yet, and any changes to the schedules will depend on when the strikes are settled.
Date of Deadpool 3's Debut on Disney Plus
Of course, Disney Plus won't get Deadpool 3 the day it opens in theaters. Disney has a very firm policy on MCU productions. At the very least, they'll get a 45-day theatrical window before they hit the streaming services.
According to Bob Chapek's guidelines, the release of Deadpool 3 on Disney Plus would take place after June 17, 2024. Since Bob Iger's return, though, Disney has altered its rollout plans. The release of Marvel Cinematic Universe films seems to be delayed.
Additionally, Deadpool 3 is expected to be a blockbuster success. Disney will want to maximize its time in theaters before shifting its focus to digital releases and eventually streaming.
Is there a trailer for Deadpool 3?
While a Deadpool 3 trailer has yet to be released, one is expected to arrive before the year's end, setting the stage for the film's scheduled May 2024 release.
In the meantime, for some light humor and scant new information about the next film, check out the clip below featuring Reynolds and Jackman. But despite that, we still adore them.
In a video posted to Twitter, Ryan Reynolds announced the new release date and confirmed Hugh Jackman's comeback as Wolverine. Check it out down below:
Hard keeping my mouth sewn shut about this one. ⚔️ pic.twitter.com/OdV7JmAkEu

— Ryan Reynolds (@VancityReynolds) September 27, 2022
The Cast of Deadpool 3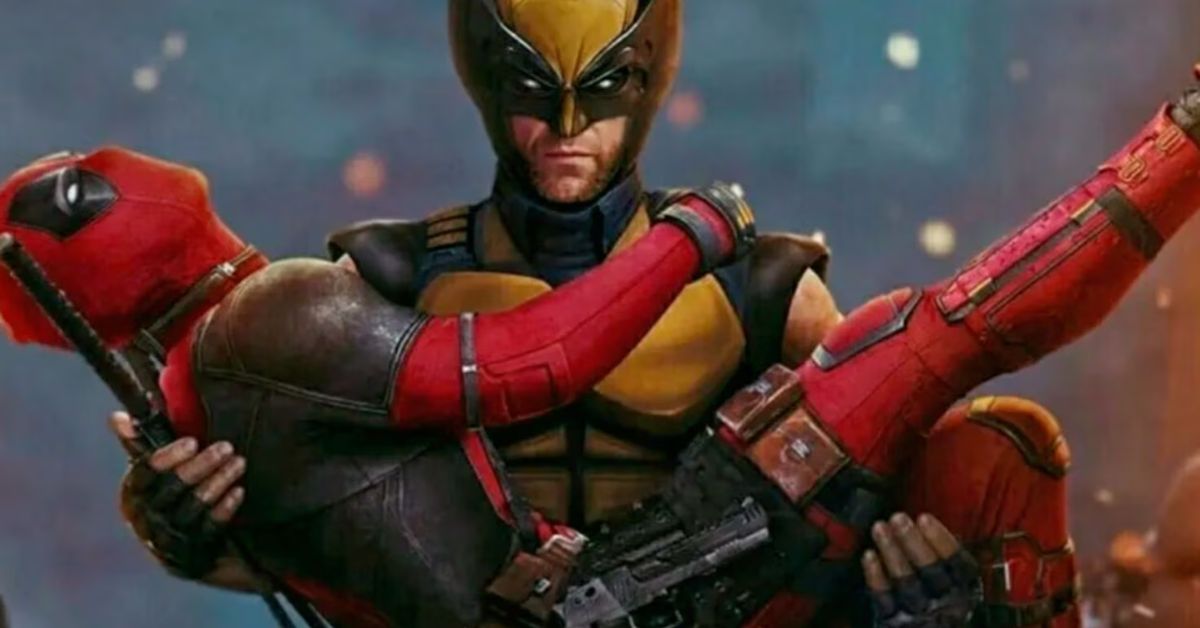 Reynolds has confirmed a few people for Deadpool 3, but Marvel hasn't revealed the whole cast. This film, which is meant to take place in multiple universes, is expected to have many unexpected elements. That's Marvel's only shot at incorporating Deadpool from Fox into the MCU.
Here are the confirmed additions to Deadpool 3's cast:
Deadpool (Ryan Reynolds)
Wolverine (Hugh Jackman)
Blind Al (Leslie Uggams)
Cassandra Nova (Emma Corrin)
TBD (Matthew Macfadyen)
Vanessa (Morena Baccarin)
Colossus (Stefan Kapicic)
Negasonic Teenage Warhead (Brianna Hildebrand)
Yukio (Shioli Kutsuna)