Lil Dicky embarked on a new journey in 2020 to launch his brand new show "Dave." The series has 2 successful seasons, which have received quite good viewership. The second installment came out recently in June, but nothing was announced about the third season. However, almost 2 months have passed now. What does this mean about the fate of the show? Will there be a Dave season 3?
"Dave" is a comedy series that focuses on an alternate version of the real-life rapper, David Burd. Lil Dicky himself stars in the show as the main protagonist. The fictitious version of Lil Dicky is a 20-year-old whose life has not always been an easy path, but his optimism has convinced him that good things are just around the corner. And in this long course of struggles, David realized that his rap skills might be a turning point for his life. And this marks the start of his journey as Lil Dicky. Both seasons revolve around him and his crazy life decisions! But if Dave Season 3 makes the final cut, then what will it entail? Let's find out!
The show, co-created by Lil Dicky and Jeff Schaffer, has amassed a great fan following, but the critics did not receive it well initially. Gradually the show got famous because of its unique humor and mockery of the rapper's life. And the second season got more attention than the first one, so considering this, there are high chances of getting Dave Season 3. Below we have analyzed all the possibilities for a third installment. So, let's begin!
Dave Season 3 Release Date
FX has not announced anything regarding the release date of Dave Season 3 so far. But this does not mean that the show got canceled because the streaming site usually takes 3 to 4 months to confirm the renewal. However, if FX does not disclose any information until the end of 2021, that would hint at the show's discontinuation. Hopefully, FX will greenlight the show soon!
And if the show gets renewed, expect it to come out in late 2022 or early 2023. These assumptions are based on the production pattern of the past 2 seasons. Sadly there is no specific release date for Dave season 3.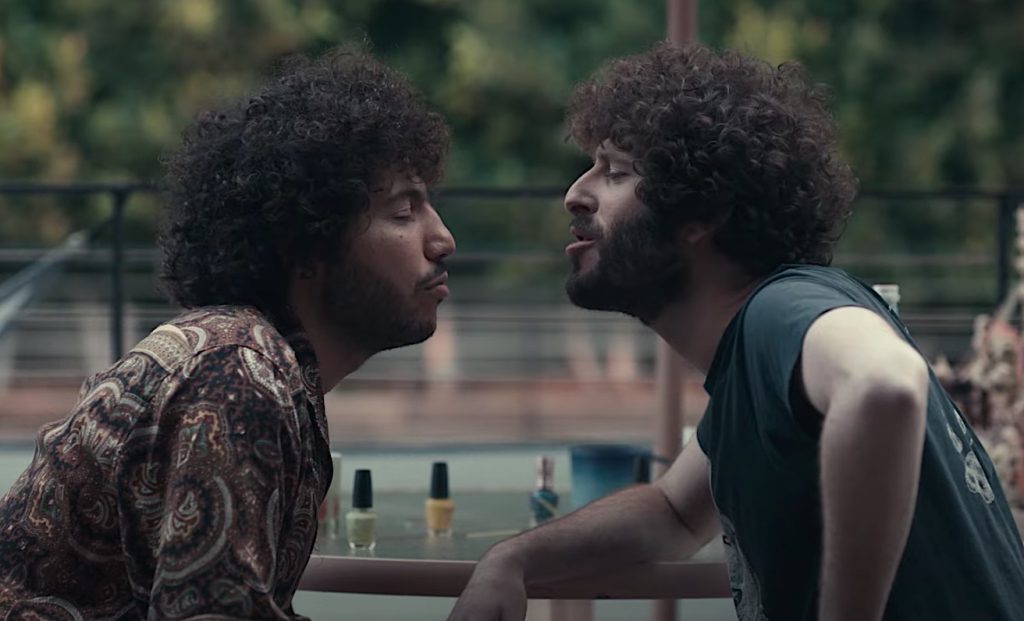 Cast
If the show returns for a third installment, expect most of the main cast to reprise their old roles. Obviously, David Burd will continue with the titular role of Lil Dicky. Other important cast members include; Davionte Ganter as GaTa, Andrew Santino as Mike, Taylor Misiak as Ally, Christine Ko as Emma, and Travis "Taco" Bennett as Elz.
The recurring cast members might also feature in Dave Season 3. So, you can expect to see Gina Hecht as Carol Burd, David Paymer as Don Burd, and Benny Blanco as himself in the third iteration. If you are an avid watcher of the TV series, you must be aware of the trend that the casting directions have kept up within the preceding 2 seasons. Each season consists of cameo experiences of celebrities.
In the latest season, we saw Hailey Baldwin, Kendall Jenner, Kareem Abdul-Jabbar, Doja Cat, J Balvin, and many others. So, we are sure that the third season will also feature megastars, but only if FX picks up for a third season. We can't say anything about the guest appearances of Dave Season 3 because the official lineup for the upcoming season is not disclosed yet.
Dave Season 3 Plot
The second season of Dave was not that good for the main character, but at the same time, it was not that bad either. Lil Dicky's girlfriend dumped him, but because of this traumatic experience, his music career bloomed into a new successful era. Dave proved to himself and the world that he had been right all these years with his album doing pretty good.
If the third season is to come, we will most likely see Dave as a new global sensation. And this sudden rise to fame might take a toll on his mental health. But will he be able to cope with it? The answer lies with the writers of Dave Season 3! Dave might also help GaTa to become a rapper.
Professionally Lil Dicky has achieved quite a lot, but what about his personal life? This realization will either ruin his future or make it. And as there is no plot synopsis for the third season, we can't say anything more than this!
Dave Season 3 Trailer 
As mentioned, Dave is yet to be renewed for a third installment. So, there is no official trailer for it so far. But expect a teaser to follow the renewal news shortly!