According to information shared at the AnimeJapan 2022 event on March 26, DanMachi Season 4 will begin airing in the summer of 2022. A DanMachi series sequel was previously announced for January 2021 by the creators. Fans were let down by DanMachi Season 3, but they are excited about Season 4.
The total series has maintained a respectable rating of 7.5/10 on IMDb and 4.6/5 on Crunchyroll. Season 3 has received a rating of 7.45/10 on MyAnimeList. A series of light novels titled DanMachi – Is It Wrong to Try to Pick Up Girls in a Dungeon was written by Fujino Mori, drawn by Suzuhito Yasuda, and released by SB Creative.
Since January 2013, the novel adaptation of DanMachi has been published in 17 tankonbon volumes under the GA Bunko banner. The 17 tankonbon volumes that make up the last and most recent volume of the DanMachi light novel series were released in April 2021. The light novel series is anticipated to have a large number of further volumes.
Read More-
Fans of DanMachi can delight in the knowledge that there is an abundance of available source material to cover DamMachi Season 5. Season Four will begin with Volume 12. Anime Geek reports that Danmichi Season 3 was animated through Volume 11.
DanMachi Season 4 Plot
Is It Wrong to Try to Pick Up Girls in a Dungeon's fourth season will pick up where season three left off? Volumes 9 to 11 of the light novel were covered in the third season of the fantasy adventure anime, with a special emphasis on Wiene, the Vouivre who finishes up spreading havoc in Orario.
Season 4 of the show should include an adaptation of volumes 12–14 of the light novel if the pace of the previous seasons is maintained. Bell and the other explorers are anticipated to see the Great Fall, which marks the beginning of the Lower Levels of the dungeon, in season 4.
Ready for Episode 1 for DanMachi Season 4 tomorrow?

Because I'm hyped! pic.twitter.com/zcW1WZLRLU

— Espiritu (@OtakuEspiritu) July 20, 2022
Compared to Season 3, there will be a lot more time spent in the dungeons, along with new dangers and discoveries in the Water City. Without giving too much away, it can be assumed that Ryuu Lion, who ends up spending a lot of time battling alongside Bell while they are separated from the group, will be a major emphasis of the narrative.
It would be interesting to see how this is depicted as many fans think the future volumes to be some of the darkest and most desolate in the series thus far. We might be in for a challenging season if things go smoothly!
DanMachi Season 4 Cast
Yoshiki Yamakawa directed Danmachi Season 1, while Hideki Tachibana took over for Season 2 onward. It's anticipated that Hideki will also helm the fourth season.
The DanMachi anime TV series was produced by Ryutarou Kawakami for the J.C. Staff studio. The anime television series' music was created by Keiji Inai. Sentai Filmworks and Madman Entertainment (Australia) (Northern America),
Inori Minase- Hestia
Inori Minase made her debut in December 2015 after signing with the Japanese record label King Records when she first started singing.
Yoshitsugu Matsuoka as Bell Cranel
Matsuoka, a Hokkaido-based Japanese voice actor, is represented by the talent agency I'm Enterprise.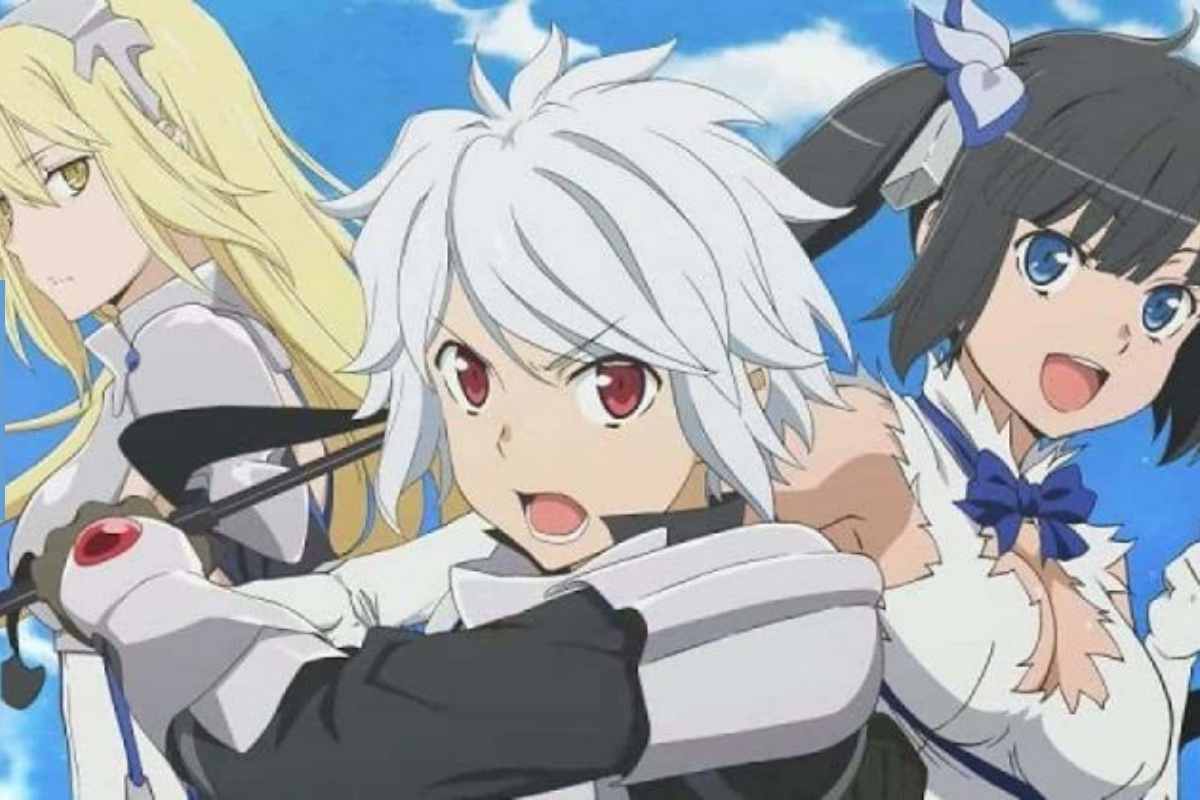 There are main cast members included in the list below.
Yoshitsugu Matsuoka as Bell Cranel
Inori Minase as Hestia
Saori Ōnishi as Aiz Wallenstein
Yoshimasa Hosoya as Welf Crozzo
Haruka Tomatsu as Eina Tulle
Shizuka Ishigami as Syr Flova
Saori Hayami as Ryū Lion
Yurika Kubo as Loki
Yōko Hikasa as Freya
Yuka Terasaki as Hephaistos
DanMachi Season 4 Release Date
Due to time zone differences, Season 4 of DanMachi will debut in Japan on July 23, 2022, and in the US and Europe on July 22, 2022. At 1:05 a.m. Japanese time, Tokyo MX will air the Season 4 debut of Is It Wrong to Try to Pick Up Girls in a Dungeon.
The majority of Western fans will be able to stream the debut on Friday, July 22. Both Sentai Filmworks and JC Staff productions, The Executioner and Her Way of Life, aired at the same time. It is currently assumed that the series will air once a week.
DanMachi Season 4 Trailer
A new trailer for DanMachi Season 4 is available now.
Where to Watch DanMachi Season 4?
On Tokyo MX, DanMachi Season 4 will have its Japanese premiere. Most foreign territories will be able to watch the show on HIDIVE. Although HIDIVE has been operating for a long, it has recently added more notable shows, like the Spring hit Ya Boy Kongming.
The platform is owned by Sentai Filmworks, a significant distributor holding rights to a number of important anime programs. Currently, HIDIVE is the only place to watch almost every Sentai Filmworks anime. DanMachi's first three seasons were pulled from Crunchyroll earlier this year, and are currently exclusively accessible through Sentai's portal.