Netflix disclosed quite a long time ago that they are working on a live adaptation of Cowboy Bebop, but nothing else other than this was disclosed. Fans were kept in the dark for a long time, but we finally have major updates on the show! The fictional show is developed by André Nemec and written by Christopher Yost. It will consist of 10 episodes in total, which brings us to our next most searched question. Will there be a Season 2 of the show? Although it's too early to say anything, we might have some leads! Continue reading the article to read about it!

In the past, Netflix's live adaptations of anime haven't always been applauded like their other TV shows, but fans have high expectations from Netflix this time! Why? Because the legendary Yoko Kanno is also involved in the production of Cowboy Bebop, so we know for a fact that the upcoming series is going to be a masterpiece.
As the show is based on the 1998 anime, we are expecting a similar plot. The original anime revolves around a group of misfit bounty hunters who search for the most wanted criminals worldwide. But will the upcoming show keep up with the same plot and the anthological style? Let's find out!
Cowboy Bebop Release Date
The series is taking so long for its release because of the delays it had to face for several reasons. Other than the pandemic, the crew also had to go on a break because of John Cho's knee injury. However, now that the situation is better, Netflix has finally confirmed the release date of Cowboy Bebop!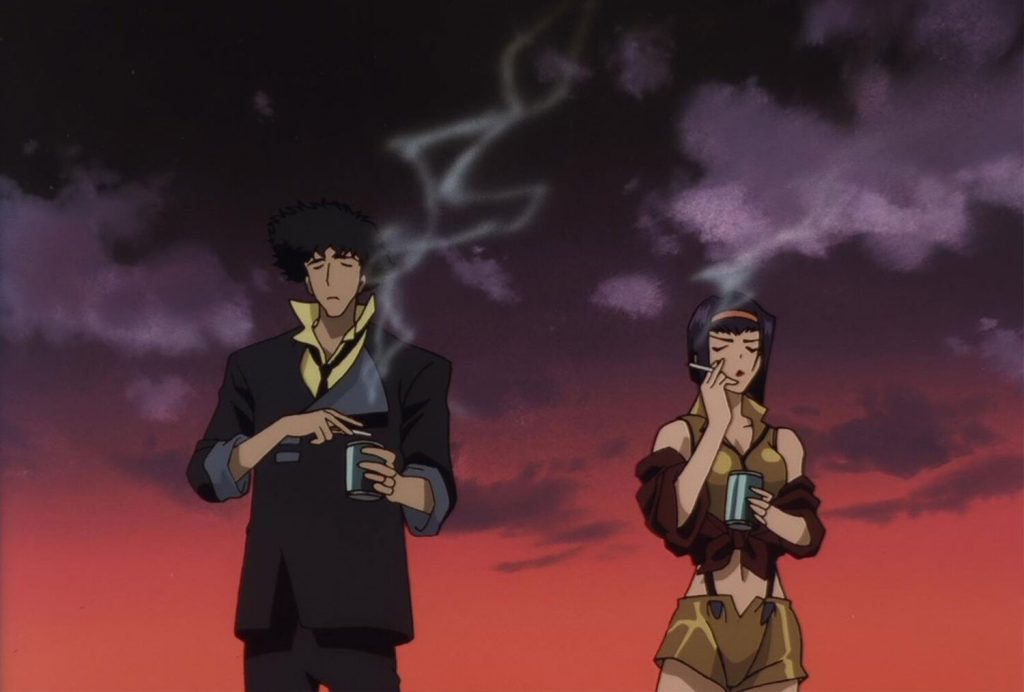 The 10 episode long series will drop on 19th November 2021. Along with this announcement, we also got to see several pictures from the set!
Cast
John Cho features in the show the titular role of Spike Spiegel. Spike is a bounty hunter who originated from Mars, and he has a record of criminal gang activity. Cho looks quite similar to the anime character!
Other important cast members of Cow Bebop include:
Mustafa Shakir as Jet Black
He used to be Spike's bounty hunter partner. Jet also has a cybernetic arm!
Daniella Pineda as Faye Valentine:
Faye is a woman in extreme debt because of excessive gambling. She also spent 54 years in suspended animation after a shuttle accident!
He is the arch-enemy of Spike, but they weren't always on bad terms. Before Vicious became a selfish gangster, he used to be Spike's partner.
She has a complicated romantic relationship with both Spike and Vicious!
Obviously, there are other supporting characters too. They include Geoff Stults as Chalmers, Tamara Tunie as Ana, Mason Alexander Park as Gren, Rachel House as Mao, Ann Truong, and Hoa Xuande as Shin and Lin (they're both twin siblings working for Vicious).
Plot
In the original anime, there were 26 episodes, each running for around 22 minutes. But Netflix has only ordered a season of 10 episodes, which means that there might be a few more seasons of Cowboy Bebop!
If the upcoming series follows the anime's storyline, then each new episode will focus on a new villain being chased down by Spike and his gang. Grillo-Marxuach said in a recent interview:
"We're not going to go one-to-one on all of those stories because we're also trying to tell the broader story of Spike Spiegel and the Syndicate, Spike Spiegel and Julia, Spike Spiegel and Vicious, and all that. But we are looking at the show and saying, 'Who are some of the great villains in this show, and how can we put them into this broader narrative?' So that we are telling both of the big stories that Cowboy Bebop tells."
So, this means that we will get slightly different content than the anime. "We don't want the fans of the show to look at it and say that we failed them or we failed the original." Sadly, you won't get to see the iconic Faye's busty latex getup!
Cowboy Bebop Trailer 
There is no official trailer for Cowboy Bebop so far. But as the series is scheduled for a November release, we are expecting to see the trailer in the upcoming weeks of September!
Fans are both excited and worried about the upcoming live-action series. And their concern is quite reasonable because Netflix's adaptations are not always top-notch. There have been several shows which flopped miserably. So, which side of the fandom do you belong to?