Professional golfer Collin Morikawa has made a heartfelt commitment to assist those affected by the recent devastating wildfires in Maui, Hawaii. Announcing his pledge through an Instagram post, Morikawa shared his personal connection to Maui, where his grandfather once owned a cherished restaurant named The Morikawa Restaurant in Lahaina.
Expressing deep concern for the ongoing crisis, Morikawa outlined his plan to donate $1,000 for each birdie he scores during the month to aid the wildfire victims. He acknowledged the urgency of the situation and the immense challenges faced by the Hawaiian community. Although he hasn't finalized the exact beneficiary of his donations due to the evolving nature of the events, Morikawa is determined to support the recovery efforts.
The wildfires have wrought considerable destruction, including tragic loss of life, with Hurricane Dora's influence exacerbating the impact. These catastrophic fires have led residents to seek refuge in the ocean, and much of Lahaina's historical and tourist areas have been reduced to ashes, irreplaceably altering the landscape.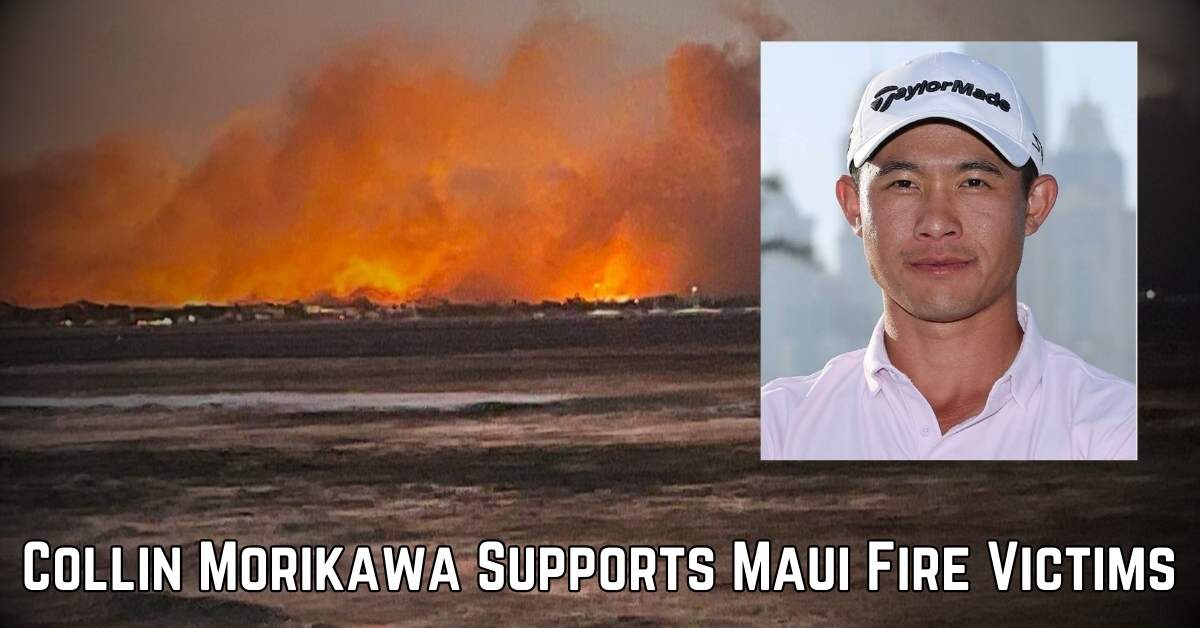 Did you know that legendary Fleetwood Mac co-founder Mick Fleetwood verified the tragic news that his restaurant, Fleetwoods on Front St., was destroyed by the destructive Maui wildfires? The 76-year-old artist conveyed his sympathy to the community on X (previously Twitter) and stressed the importance of employee safety:
The fires have affected Morikawa on a personal level as his grandfather's restaurant once stood on the renowned Front Street in Lahaina. Front Street, known for its vibrant establishments, has been profoundly affected, leaving a sense of disbelief and mourning for what once was.
Local residents, such as Keao Shaw, have experienced the tragedy firsthand. His home, his charter boat business's vessels, and his children's schools have been lost to the fires. Despite the profound losses, Shaw remains hopeful, expressing that while physical structures can be rebuilt, the process will require time and resilience.
The pledge made by Collin Morikawa resonates with the spirit of compassion and solidarity. His initiative to contribute to the recovery of Maui's communities offers a glimmer of hope amid the devastation caused by the wildfires.