Carlethia "Carlee" Nichole Russell, the 25-year-old nursing student from Alabama, has issued an apology to the community after her shocking admission that she was not, in fact, kidnapped. The saga began on July 13 when Russell's alleged disappearance prompted a massive search effort, triggered by her call to 911, claiming to have witnessed a toddler on the side of the highway. However, two days later, she returned home and informed Hoover police officers that she had been abducted.
In a surprising turn of events, Russell's lawyer sent a statement to the police, admitting her false claims and seeking forgiveness from the community for the distress caused. Hoover Police Chief Nick Derzis read the statement during a press conference, conveying Russell's request for prayers and understanding as she confronts her personal issues and attempts to move forward.
The peculiar circumstances surrounding Russell's disappearance have left law enforcement perplexed. Although they have managed to piece together a timeline of events leading up to her vanishing, they remain uncertain about her whereabouts during the approximately 49-hour period. Notably, investigators discovered some "very strange" online searches made by Russell.
Among these searches were inquiries about Amber Alerts and information related to bus stations, bus tickets, and discreetly taking money from a register. Most notably, she also looked up the movie "Taken," which revolves around a kidnapping and the subsequent rescue mission.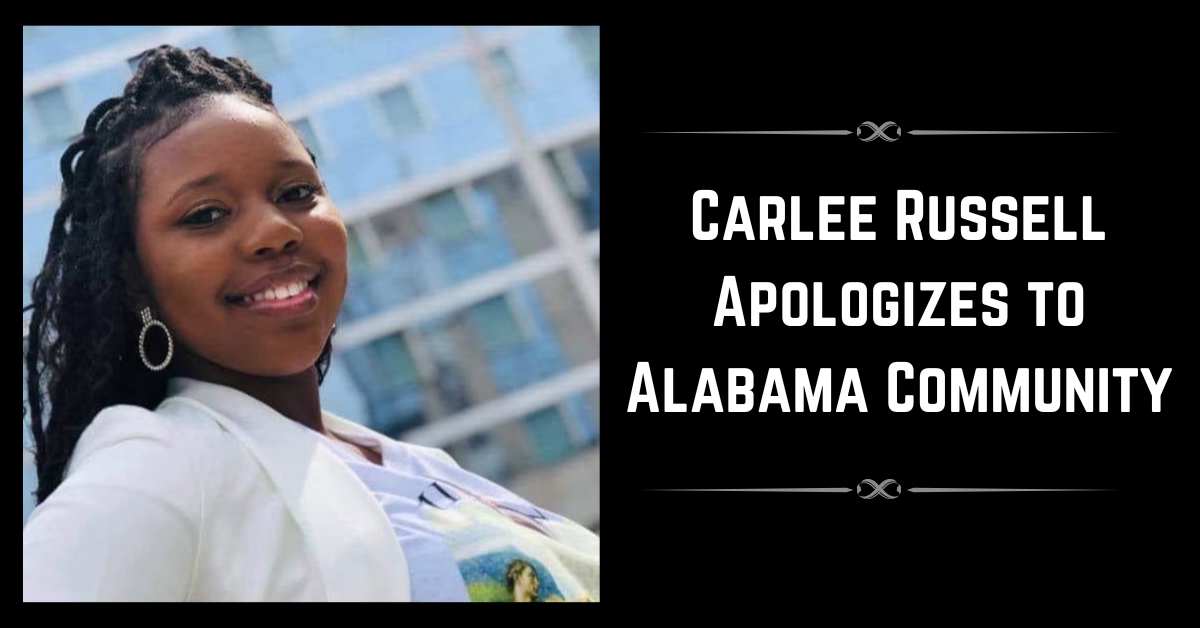 Do you know that Billie Eilish, the Grammy-winning vocalist, is grieving the loss of Pepper, her beloved dog companion? On Sunday, she took to Instagram to honor her "lifelong best friend" who had been a constant in her life for 15 years:
The timeline begins with Russell leaving work in Birmingham, concealing a bathrobe, toilet paper, and other items. She then made a stop at The Colonnade shopping mall, where she ordered food from a nearby business and purchased snacks at a Target on Highway 280. Subsequently, she made the 911 call, claiming to have seen a child on the highway. However, investigators found no evidence of a child at the location.
Upon police arrival at the scene, Russell had disappeared, leaving behind her car, cell phone, wig, and purse. Her Apple Watch was also found in the bag, while the snacks she had bought were missing.
Upon her return home, Russell recounted a tale of a man emerging from the woods and claiming to check on the child. According to her account, she was then forcibly taken and placed in a truck trailer with the man, who had orange hair, and a woman, while a baby's cries echoed in the background. Russell maintained that she managed to escape but was subsequently recaptured and blindfolded. Despite not being physically bound, she claimed her captors took precautions not to leave marks on her wrists. Eventually, she asserted that she escaped again.
However, in the statement read by Chief Derzis on behalf of Russell's lawyer, it was categorically stated that no kidnapping occurred on the date in question. The lawyer asserted that Russell acted alone and received no assistance during her disappearance.
As the investigation unfolds, police are collaborating with the Jefferson County District Attorney's Office to determine potential criminal charges related to this case. Russell's attorney is expected to meet with officers on Tuesday to provide further information. At this stage, the authorities are still in the dark as to the true motives behind Russell's actions.
In a candid moment, Chief Derzis admitted that only Carlee herself, and perhaps her attorney, possess the answers to this perplexing mystery. Until then, the community remains on edge, seeking resolution and understanding in the wake of a deeply puzzling ordeal.