During an outdoor performance at Drai's Beachclub in Las Vegas, Cardi B, the Grammy-winning artist, had an unexpected encounter with a disruptive concertgoer over the weekend. The incident has since gone viral.
While Cardi was delivering her hit song "Bodak Yellow" in an orange dress, an attendee in the front row threw a drink at her. Caught off guard, the rapper reacted swiftly by hurling her microphone in the direction of the culprit, after which security escorted the person away.
A different video angle of the incident was retweeted by Cardi, showing the fan attempting to empty their cup at her just before the microphone was thrown. Despite the interruption, Cardi reportedly resumed her performance and continued entertaining the audience.
This is not the first time Cardi B has responded assertively during a performance. On a previous night at Drai's Beachclub, she allegedly threw her microphone toward a DJ who was cutting off her songs prematurely.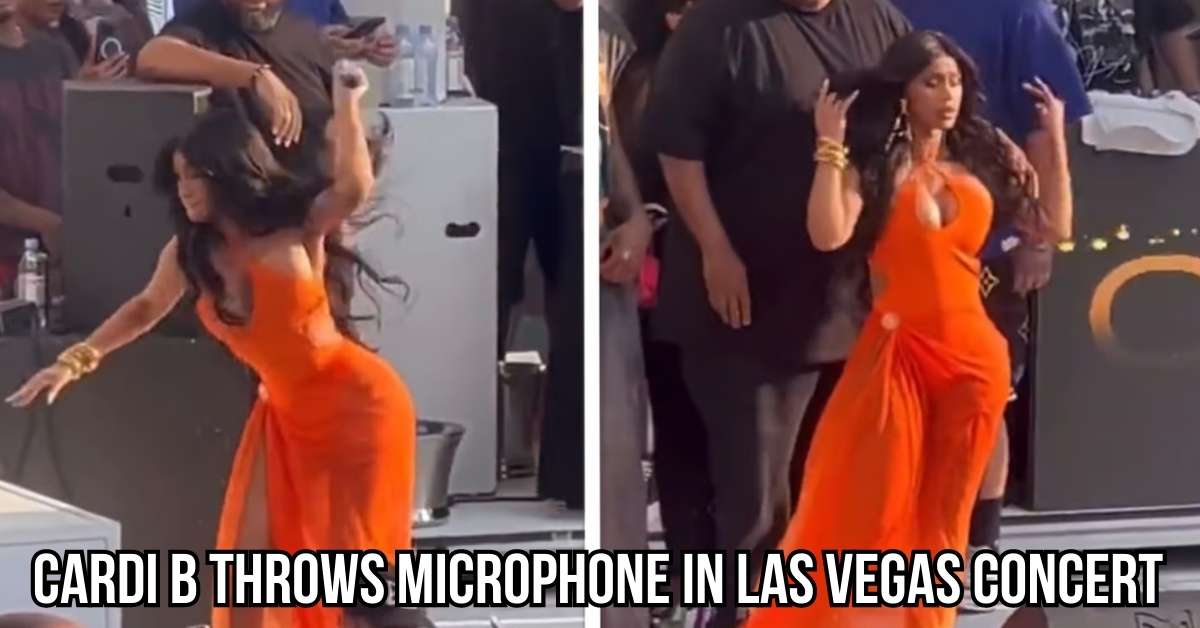 Do you know that Sinead O'Connor's untimely deἀth at age 56 has left her admirers and the music industry in mourning? Prior to her deἀth on July 26 at her residence in London, O'Connor had expressed grave concerns about being stalked, which had created an atmosphere of unease in her life:
Sadly, this type of behavior is not an isolated incident in the music industry. Numerous artists have been targeted with objects thrown at them during their concerts. Just recently, Harry Styles was hit in the eye by a flying object at one of his Love on Tour shows in Vienna. Other stars like Bebe Rexha, Drake, Kelsea Ballerini, Steve Lacy, Kid Cudi, and Pink have also endured similar disruptions while performing.
Bebe Rexha, in particular, suffered an injury when a fan threw a phone at her during a show in New York City. The incident resulted in her needing stitches, and the individual responsible was subsequently arrested and charged with several offenses.
Concert safety has become a growing concern, prompting Adele to address the issue during one of her Weekends with Adele shows in Las Vegas. She expressed her frustration with the lack of show etiquette, urging concertgoers to refrain from throwing objects on stage.
While incidents like these can tarnish the concert experience for both artists and fans, it is essential to remember that respect and consideration are crucial in maintaining a safe and enjoyable environment at live events.