In Hollywood, prenuptial agreements have been standard practice for a long time. While it would be wonderful if our favorite actors and actresses stayed together forever, the reality is that divorces can occur, and regrettably, they may be rather common in Hollywood.
Pop singer Britney Spears and her soon-to-be-ex-husband Sam Asghari have recently been in the headlines, highlighting the difficulties that may occur when relationships end. Is the prenuptial agreement doomed after Britney Spears's case? Let's have a chat about it…
Explanation of Britney Spears and Sam Asghari's Divorce
A new exclusive revelation by Page Six claims that after his breakup from Britney Spears, Sam Asghari attempted to modify the terms of their prenuptial agreement.
According to an anonymous source, Asghari wanted more money than was initially agreed upon and hinted at having "extraordinarily embarrassing" information about Spears that he might use to get a better deal. It should be noted that the specifics of this data and the amount of the monetary requirements are currently unknown.
Attorney Caitlyn Fletcher from O'Connor Family Law was questioned about the case and the potential impact of such tapes on court processes. She replied, "blackmail is a criminal offense so he'll want to be careful not to do or say anything that might be considered" a form of blackmail.
The Reason Behind Britney Spears and Sam Asghari Break Up?
Sam addressed Britney about the cheating accusations that had been circulating. The report may or may not be true, but Sam apparently took it at face value and the two got into a massive argument over it. According to rumors, Sam has also left the family home and is now residing on his own. Another said, "It's only a matter of time before Sam files for divorce."
The breakup of Britney and Sam was originally reported by TMZ. According to the article, Britney and Sam got into a physical altercation and had frequent yelling battles. When the site's behavior grew too "volatile," security personnel were reportedly called in.
TMZ also revealed in June 2022 that Britney and Sam had signed a prenuptial agreement barring Sam from receiving any of Britney's earnings from before their wedding day in the event of a divorce.
When asked by fans if he and Britney were planning to sign an "iron-clad prenup" following their September 2021 engagement, Sam said they were. His message was in response to the hundreds of people, including Octavia Spencer, who had previously urged Britney to get a prenup before marrying Sam.
To which Octavia replied, "Make him sign a prenup," referencing Britney's engagement post. Sam responded to the remarks on Instagram by joking that he and Britney were planning to get a prenup so that he could "protect his jeep and shoe collection."
He thanked everyone who cared about The Prenup and said, "Thank you." In the event that she ever decides to dump me, my vehicle and shoe collection will be protected by a legally binding prenuptial agreement. He included two smiling face emojis with his message.
Challenges Arose for Asghari and Spears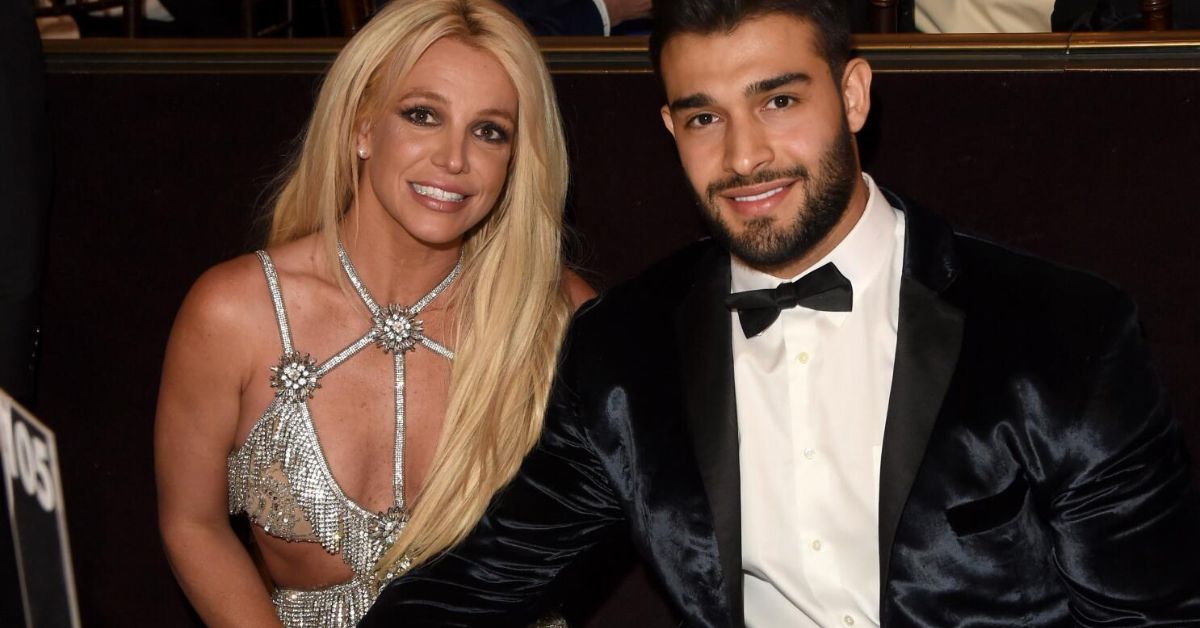 Spears' protracted conservatorship was finally coming to a close, and Asghari was there to help.
The singer's contentious conservatorship ended on November 12, 2021, after nearly 14 years. After that, they could finally be engaged and wed.
The "Lucky" singer and her husband, Asghari, announced their pregnancy in April of 2022. But a month later, she and Asghari shared the news that they had miscarried in a joint statement.
Any parent would be devastated if this happened to them. The statement said, "Perhaps we should have waited until we were further along to share the good news, but we were overly excited to do so."
What holds us together is the love we share. The pair also said at the time, "We will continue trying to expand our beautiful family."
With the above link, you may read about the relationships of other celebrities: