Breeders Season 4: Breeders is a tense comedy show that Martin Freeman, Chris Addison, and Simon Blackwell created. Like Chris Addison, Simon Blackwell, Richard Allen-Turner, Rob Aslett, David Martin, Jon Thoday, Michael Wiggs, and Ben Palmer, Freeman serves as an executive producer on the show.
Premiere dates for the series were March 2, 2020, on FX in the United States and March 12, 2020, on Sky One in the United Kingdom. The show got renewed for a second season in May 2020, and the new season debuted on March 22, 2021.
A third season of the show was ordered in May 2021, and it debuted on May 9, 2022. The show was picked up for a fourth season in July of 2022.
May you tell me when we can expect to see Season 4? Please explain the story's premise. Who would agree to play their parts again? Read on for more information.
Read More:
Why Did FX Renew Breeders For Season 4?
Nick Grad, President of Original Programming at FX Entertainment, had this to say about ordering a fourth season of Breeders: "Breeders has given us the special opportunity to watch the Worsley family grow with each season, and FX is thrilled to order a fourth season that will bring the next chapter of this hilarious yet brutally honest take on being a parent in today's society," as reported by Deadline.
They said, "Our thanks to creators Simon Blackwell, Chris Addison, and Martin Freeman, the entire creative team, Daisy and the actors, the crew, and everyone at Avalon, FX Productions, and Sky. We appreciate being a member of the Breeders family, strengthened by their tireless work.
Breeders Season 4 Plot
It is assumed that the new season would pick up just after the events of the June 11, 2022, release of the third season finale, titled No More Part Two. Ollie Parsons helmed the episode, and Simon Blackwell wrote the script.
Breeders has been picked up for Season 4, which is very pleasing.https://t.co/SrpXactk6g

— Simon Blackwell (@simonblackwell) July 19, 2022
The episode is described as follows: "A furious confrontation between Paul and Ally is interrupted by Ava's news about Jim; Luke is happier than ever; a newly confident Ava stands up to her dad, but Paul and Ally need to decide if this is it."
The fourth season premiere of Breeders is intended to be based on this established premise. Rather than rehashing the same old ideas, the next season is expected to dive headfirst into this world with more experiments, picking up any cliffhangers and subplots from the previous season in the opening episode. 
The network has to get people to stream the series so they can make the finest possible content and story for these beloved characters.
Many episodes have received excellent reviews from fans, attracting others to watch the series when it airs on television or via a streaming service. How they adapt to the pressure will be fascinating and likely bring something new to the series.
Breeders Season 4 Cast
Breeders season four's stated plot details are still under wraps. It's a good bet that the next fourth season will pick up directly where the third season finale left off. Last week's program, "No More Part Two," was directed by Ollie Parsons and written by Simon Blackwell.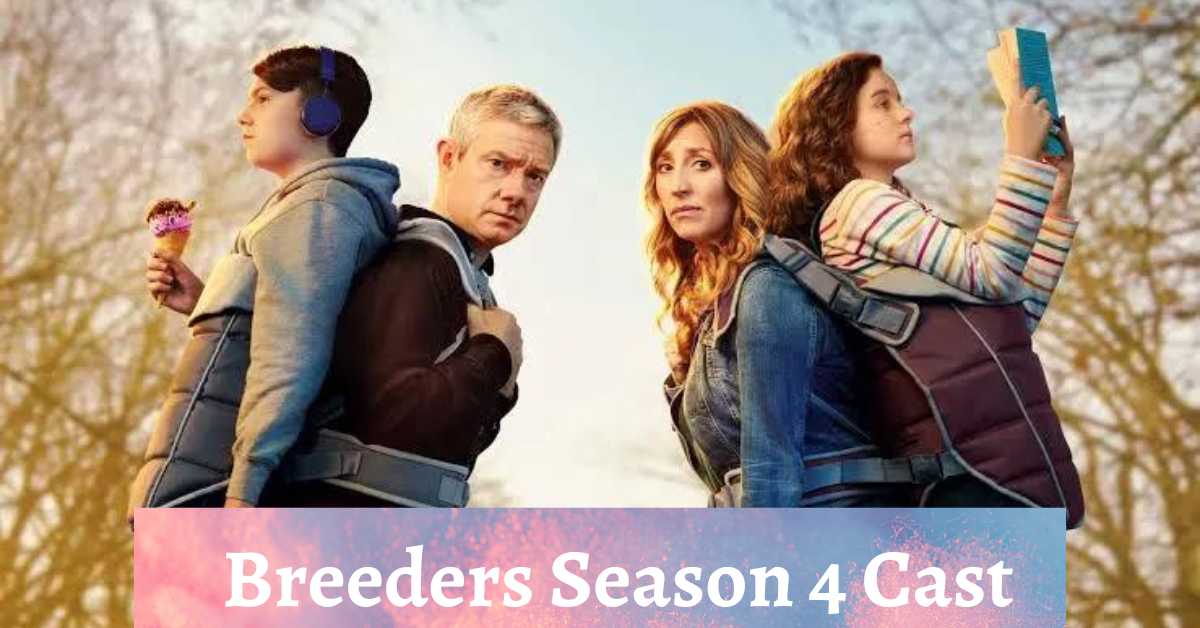 According to the official plot summary, "A fierce confrontation between Paul and Ally is interrupted by Ava's news about Jim; Luke is happier than ever; a more confident Ava stands up to her dad, but Paul and Ally need to determine if this is it." This well-established premise should lead naturally to the fourth season premiere of Breeders.
Martin Freeman, Daisy Haggard, Michael McKean, Stella Gonet, Joanna Bacon, Alun Armstrong, Patrick Baladi, Tim Steed, and others are among the prominent cast members from Season 1 who are likely to return.
Breeders Season 4 Release Date
On July 15, 2022, only a few days after the second season finale on July 11, 2022, the renewal announcement for season 4 was withdrawn. Considering the previous release schedule, we can expect the new episodes to hit our screens sometime in the first half of 2023.
Nonetheless, they are merely speculations at present. Yet, as production continues, FX will announce and confirm the next season's official release date in the coming months.
Breeders Season 4 Trailer
You can watch Breeders in its full right now on Hulu. Soon, the show may be seen on Star+ throughout Latin America and Disney+ in all other regions where Star is available. Avalon and FX Productions co-created Breeders for broadcast on FX and Sky.
Breeders Season 3 Recap
Season 3 of Breeders begins with the Worsley family in disbelief after their teenage son Luke (Alex Eastwood) attacks Paul (Freeman). Paul has packed everything and moved in with Leah, his wife's mother (Stella Gonet).
He's better off on his own, and he finds that the reduced complexity of his life is appealing. At some point, though, you'll need to make amends with Luke. Ally (Haggard) has problems, such as her career, menopause, and her failing relationship with her adolescent daughter Ava (Eve Prenelle).
Where can I watch Breeders online?
Hulu, Star+ in Latin America, and Disney+ under the Star label in all other markets will all carry Breeders Season 4 and the prior seasons when they become available to stream.
You may also renew your fuboTV subscription and watch the show if it's available in your country and with the membership plan of your choice. Breeders are also available for rent or purchase on Amazon Prime Video, iTunes, Google Play, and Vudu streaming services.