Bo Goldman, the esteemed screenwriter renowned for his outstanding work on "One Flew Over the Cuckoo's Nest" (1975) and "Melvin and Howard" (1980), has sadly left us at the age of 90. The news was confirmed by his son-in-law and director Todd Field, who did not disclose the cause of deἀth. Goldman's remarkable career in the film industry marked him as one of the most celebrated writers of his generation.
His journey to fame began when the esteemed director Milos Forman came across his first screenplay and recognized his immense talent. Forman invited Goldman to adapt Ken Kesey's iconic novel "One Flew Over the Cuckoo's Nest" for the silver screen. The outcome was a brilliant script, co-written with Lawrence Hauben, which not only won the coveted Oscar for Best Screenplay Adapted from Other Material but also contributed to the film's overall success. "One Flew Over the Cuckoo's Nest" earned numerous accolades, including the prestigious Best Picture Oscar, and cemented Goldman's name in Hollywood history.
In 1980, Bo Goldman's exceptional writing prowess shone again when his screenplay for "Melvin and Howard" received the Oscar for Best Screenplay Written Directly for the Screen. The film, directed by Jonathan Demme, charmed audiences and critics alike with its heartfelt storytelling and compelling characters.
Throughout his illustrious career, Goldman collaborated with renowned director Martin Brest on two more critically acclaimed projects: "Scent of a Woman" (1992) and "Meet Joe Black" (1998), further solidifying his reputation as a master storyteller.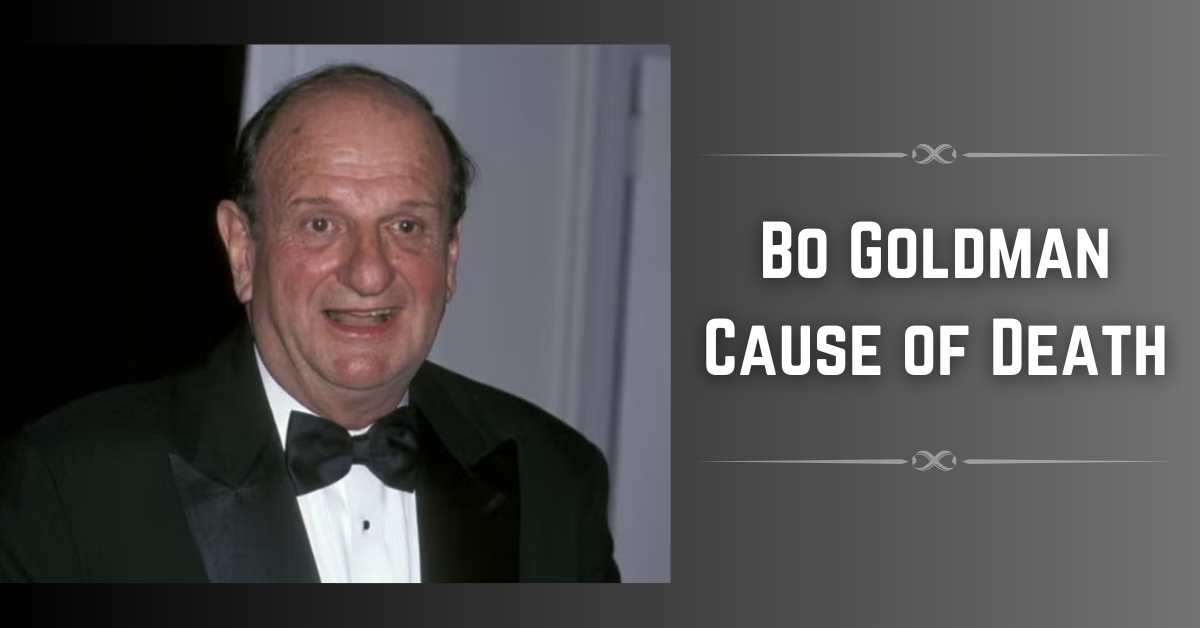 Do you know that Oscar-winning actor Kevin Spacey was declared not guilty on Wednesday (July 26) in his criminal s*xual assault trial in London, where he faced charges from four men? After nearly four weeks of testimony, the jury deliberated for three days at Southwark Crown Court before returning verdicts:
Born in New York City, Goldman pursued his education at Phillips Exeter Academy and later graduated from Princeton, where he earned his bachelor's degree in 1953. An amusing typographical error during his college years inadvertently led to his new moniker, "Bo," which he embraced and eventually made official.
After serving three years in the Army, Goldman became an assistant to Jule Styne, a prominent composer. He ventured into writing for live television programs, contributing patter and other engaging content. He earned a Broadway credit in 1959 for his work as one of the lyricists on "First Impressions," a musical adaptation of Jane Austen's "Pride and Prejudice," produced by Styne's company.
Despite finding initial success in television and the theater, Bo Goldman yearned to delve into the world of cinema. In the late 1960s and early 1970s, he penned his first screenplay, "Shoot the Moon," drawing inspiration from his observations of contemporary marriages in crisis. This screenplay eventually caught the attention of Milos Forman, leading to the transformative "Cuckoo's Nest" assignment.
Bo Goldman's remarkable contributions to the film industry expanded beyond his Oscar-winning works. He penned several other screenplays, including "The Flamingo Kid" (1984), "Little Nikita" (1988), and "City Hall" (1996), showcasing his versatility and storytelling prowess.
In his personal life, Bo Goldman is survived by his son Justin Ashforth, four daughters—Mia Goldman, Amy Goldman, Diana Rathbun, and Serena Rathbun—seven grandchildren, and three great-grandchildren. His wife and another son had predeceased him.
The loss of this brilliant and talented writer has left an indelible mark on the world of cinema. His contribution to the art of storytelling will be cherished and remembered by film enthusiasts and creators alike. At this time, no details regarding memorial plans have been released.